The Effects of Social Distancing on AFHS
With the outbreak of coronavirus, schools all over the state have been shut down and distance learning has been put into place. Agua Fria students are all dealing with the same struggles and it is important to address how self-quarantine has impacted their emotional, physical and academic state.
Nadia Kostic, a junior at Agua Fria, takes a positive angle towards the crisis. She said that online learning has given her the flexibility to adapt her schedule to whatever works best for her. "I don't really have a set schedule, it's more based on how I'm feeling that day," she said.
Kostic also talks about the activities she does throughout the day to keep her distracted. "I obviously do my school work and some physical exercise," she said. "I have time to watch Netflix and I try reading to balance it all out."
Nadia Kostic has a message to Agua Fria students about social distancing: "Please take it seriously. We have seen that it has worked in other countries and in order for it to work we all need to participate and be consistent."
Kostic wants everyone to know that we are all going through this together and that we should continue doing what we're doing. "We can't control what happens in the world but we can control the way we act… everything will be okay," she said.
Jonah Pachico, also a junior at Agua Fria, talks about the importance of social distancing and how it has impacted him personally. 
"Social distancing has been pretty terrible for me since it doesn't allow me to be with all of my friends and experience the last few months of junior year," he said. "Weirdly enough, I feel like I have not been alone since this thing started because I'm surrounded by my family 24/7. I miss being able to go to Starbucks and being able to study and focus alone."
Pachico thinks that the Covid-19 outbreak is sadly going to end the school year. He said, "As a nation, I think everyone is focused on the wrong thing. The government's first major move is to create the largest economic stimulus plan of $2 trillion and giving every adult $1,000 dollars. But I feel like it's only going to worsen the problem as the major problems including having prepared medical infrastructures and resources available to people like toilet paper still loom."
Pachico also emphasizes that it is important for everyone to participate in social distancing. He sees this time as an opportunity to "take a break from the business of life, the stress of high school, and everything it fills our day with… I think society can walk out of this situation better if we try to utilize this free time given to improve ourselves."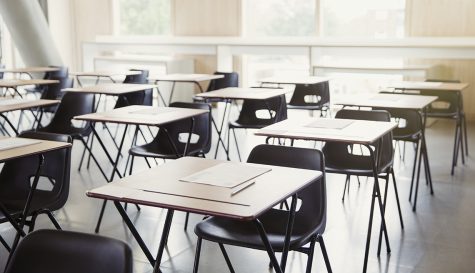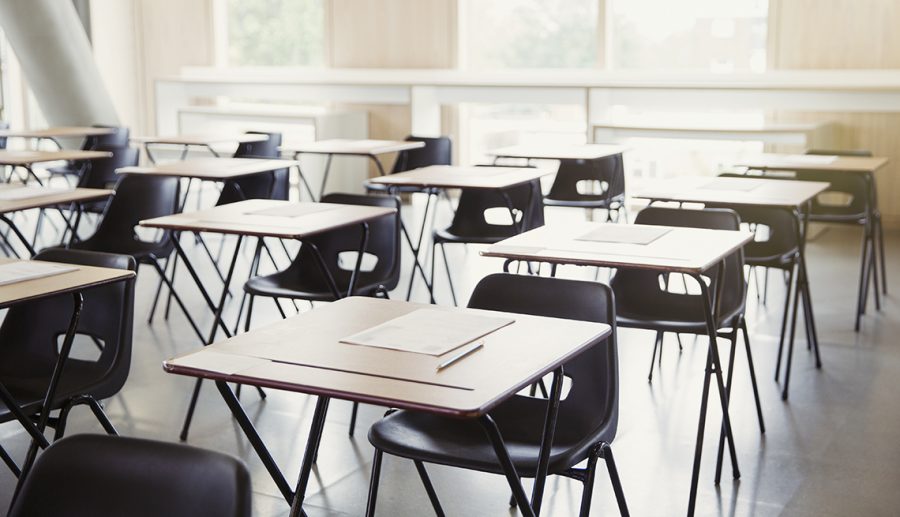 Madison Hedges, a senior at Agua Fria, said that self-quarantine has made it much easier for her to live life at a more relaxed pace. "I can finally wake up whenever my body has enough rest, and it's the first time in years I haven't felt tired."
Hedges said that time does move slower for her but she is still able to get all her work done. "I still like learning and doing lots of activities, so I still think I'm being somewhat productive," she said.
Emotionally, Hedges said that it has been hard staying at home. She said, "It's been harder than I'd like to admit. While I do enjoy alone time a lot, I think it's a startling thought that the last time I'd see some of my high school friends have passed without me realizing it."
The senior class, in particular, has taken this Covid-19 outbreak harsher than many other students. Many have lost special moments like their last senior night or their last banquet for their club and sport. Prom has also been canceled. Above all, their graduation ceremony is at risk of being canceled or postponed. 
Hedges said, "Everyone has said all my life that senior year was the year to make memories and be with your friends one last time, but that's not really the case anymore. I really wish we could get back into the swing of school again."
Hedges would like everyone to know that she misses everyone at school and that she hopes we are all doing well.
Tre Lewis, also a senior at Agua Fria, is extremely frustrated and disappointed with the coronavirus outbreak. He said that he feels robbed because after so many years of schooling he won't be able to end it off in the way he always dreamed of. 
Lewis said, "I started this year with so much school spirit and the start of the emotional avalanche that we are experiencing was Homecoming being ended early due to rumors."
 "This whole situation is very sad, I've never felt so robbed," Lewis said. "I hope at least we have graduation if not on time, then during the summer when it clears… I have so much family that scheduled flights for my [graduation] day and now that might be taken away."
Lewis said that it is hard to remain calm about the situation. "When my parents say 'don't worry about what you can't control,' it is insensitive because they got to live the 'happy ending' of their childhood…" he said. "I wanted that last moment of unity with my class before we took on the world and now it is being stripped away from us."
Emotionally, the coronavirus outbreak has affected many seniors and we hope that this virus clears out soon in order to get some of the time that we have lost back.
Aidan Wyse, a sophomore at Agua Fria, also shares his stance about self-quarantine and distance learning. He said, "It has been difficult being at home all day and not having the freedom to go out. Personally I am a very social and interactive person and not having the ability to go out has been hard on me."
To stay healthy and safe Wyse said that he has been extremely cautious when making any outings. "I have been washing my hands more frequently than I ever have and I even wear gloves if I know I'm going to a populated place," he said.
He said, "I believe that the Covid-19 outbreak will only get worse because it is a virus with no cure, the virus could only evolve from here." Wyse emphasizes that staying home is the only way to get this virus under control and return to normalcy. 
Agua Fria students are each coping with this terrible situation in many ways. On behalf of the OwlFeed journalism class, we are all hoping that this outbreak ends soon and that you are all taking care. 
Please participate in social distancing and continue working hard at home. We are all going through this bad time together, and we will walk out of it together.