51 Things To Do While You're Social Distancing
Welcome to Coronavirus 101. We're going to start off with social distancing. It's quite simple you see, you stay home, only leaving for food and work (of course, only if your job is still open, that is). You DISTANCE yourself from the public to avoid the spread of the Coronavirus. 
Doesn't sound too bad right? Wrong. There are only so many hours you can scroll through social media, so I have come up with a list of things you can do to pass the time. 
1. Reorganize your room for the 100th time
Either at 2 p.m. or 2 a.m. it's always a good time to reorganize the furniture in your room. Time to get a fresh start!
2.  Donate old clothes from your closet. 
Yes, you have to clean your closet too. Sort through all of your clothes and take out the stuff from middle school that you don't wear anymore and donate them to any local thrift store. 
 3. Watch every Tom Hanks movie until he recovers from coronavirus. 
As some of you may have already heard, Tom Hanks and his wife Rita Wilson have been diagnosed with the coronavirus. I recommend that we, as a community, watch every Tom Hanks movie until he is fully recovered. Some of my favorites include Cast Away, Forrest Gump, and the Toy Story series. Check out a list of his movies here.
4.  Do yoga. 
There are lots of free video yoga classes to help you stay calm during these stressful times.
5. Learn to bake. 
You may not be able to find all of the sugar and flour at the grocery stores but I'm sure with a little googling there is something yummy to bake. 
6. Puzzles.
Puzzles are a great way to pass the time, don't lose any pieces!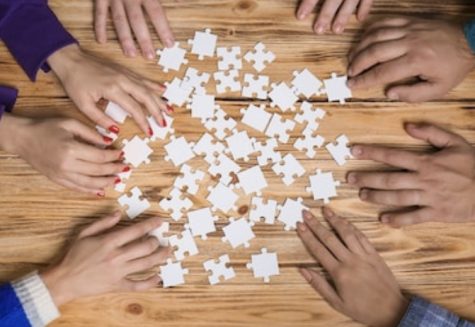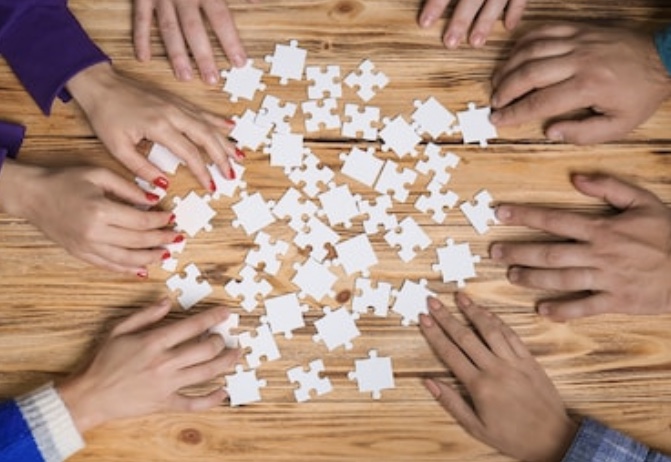 7. At home workouts.
Now is the perfect time to start working on that summer body. 
8. Latte Art.
Recently there has been a new trend on how to make coffee. You whip together equal parts coffee grounds sugar and water which creates a foam to put on top of the cream, sounds pretty delicious to me! There are also millions of videos online to teach you how to make fun latte art. 
9. Watch every Disney movie known to man.
If you have Disney+ this one works great for you. I recommend the movie Tangled. I mean she was locked in a tower for 18 years with no internet so we should all be taking notes from her. 
10.  Cook dinner for your family.
Pick a new recipe and get in the kitchen (I recommend pretending you are Gordan Ramsey).
11. Start a YouTube channel.
Who knows, maybe you'll become famous!
12. Text all of your exes in case there was one more thing you wanted to get off your chest.
Now's the perfect time because you won't see them in person for a few months. Get it all out!
13. Plan out gifts.
Whenever there is a holiday or birthday coming up I'm always rushing to find the perfect gift, but now I have all the time in the world to think about what I want to get my friends and family. So make a note and plan out the gifts for birthdays, mothers day, fathers day, and even Christmas who knows how long this will last. 
14. Learn the art of napkin/towel folding.
Learn to make the cool towel animals you always see in hotels and leave them on your family's beds for a nice surprise!
15. Plan your day when this is all over
Plan out your day of sweet sweet freedom. Plan what you will eat, who you will see and all the fun activities you will be able to do again. Have hope!
16.  Meditate
It's a nice way to relax and get your mind off of all of the stressful things going on in the world right now.
17. Write a letter to your future self
Write a letter to yourself to open 5, 10, even 20 years from now. Make sure to keep it in a safe place. 
18. Pamper yourself.
Spend a whole day pampering yourself. You can take a nice bath, do face masks, give yourself a mani-pedi, etc. 
19. Read a book.
You know the project you have due in a few weeks and you haven't even started the book…well now is the time. If reading isn't your thing you can always get an audiobook and listen to it.
20. Knit, embroider, crochet, cross-stitch.
Get crafty!
21. Make friendship bracelets.
Make jewelry that you can give to your friends, once you can see them again. 
22. Become Bob Ross and paint.
Get in touch with your inner artist and paint! You can paint on anything, canvas, walls (ask mom first), your face and body, and even river rocks. 
23. Color.
There are so many adult coloring books you can enjoy that are quite relaxing. Great stress reliever! 
24. Dye your hair, cut bangs, pierce your nose.
Time to get impulsive! (PLEASE consult parents first) 
25. Make TikToks until you're famous and are a part of the Hype House.
We all have dreams of being like Charlie D'Amelio and her friends right? No. Just me? 
26. Play cards and board games with your family…from a 6-foot distance. 
Break out all of the old games and enjoy some family fun. 
27. Teach your dog to shake, hand sanitizer optional.
Who says you can't teach an old dog new tricks!
28. Sleep
Catch up on sleep from when you stayed up all night watching Netflix. 
29. Play video games.
Hop on the Xbox, PS4, or whatever gaming system you have and play video games with your friends. "Since we are stuck inside all day due to the virus, we game," said junior gamer Dylan Griffith. "Gaming has positive effects for everyone. We all hop in the party and start chopping it up. Since we can't see each other we communicate through the mic. Although we yell from lag and rage quitting we keep playing together. If you join the party, be prepared to get cooked." 
30. Actually do your schoolwork.
Remember doing your work each day counts as attendance if you don't do it we may have to extend the school year, which no one wants. 
31. Build a fort and spend the night in it.
Get in touch with your inner child. 
32. Practice a musical instrument.
Learn to play new songs or even learn to play a new instrument.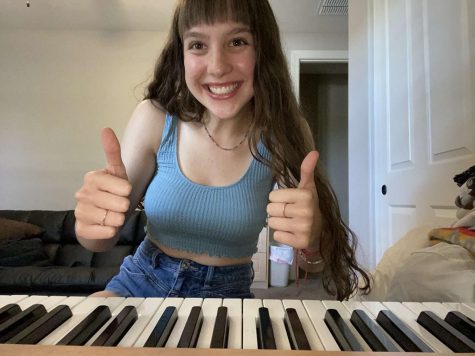 33. Start a journal.
Write down all the things you did today and even your feelings. It's always good to vent even if it's on paper. 
34. Go on a hike. 
It's okay to go outside as long as you're not with a large group of people. So pack some snacks and water and hit the mountains. "Getting some fresh air is super important during this time and you get to enjoy nature," said junior Brooke Malnar.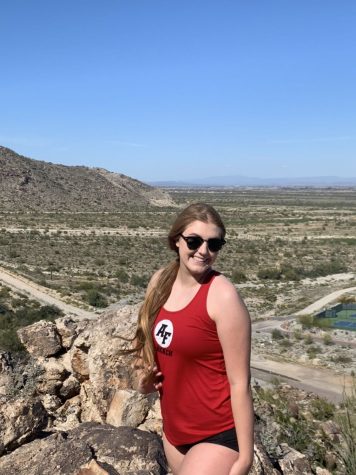 35. Take Instagram photos.
For all of you who are into fashion it's time to get dressed up and have a photoshoot. 
36. Follow a new make-up tutorial. 
There are so many new makeup trends and looks to follow on YouTube, so why not try something new and play with the fun colors. 
37. Watch all of the Netflix.
There are so many good shows and movies to watch. This is a great way to pass the time. 
38. Pull an all-nighter.
Pretend like you're back in middle school with your friends when it was the coolest thing ever to pull an all-nighter. And do everything on this list besides sleep. 
39. Plan out your weekly schedule, get organized.
Even though most people are social distancing it is still good to have a set schedule for your days. 
40. Get crafty check Pinterest.
There is always a new craft or something to try on Pinterest.  
41. Eat all of the snacks.
Junior Jimena Chavez has expressed her love for snacks, "I eat all day, literally all day," she said. But make sure to save some things in the fridge you may need it to last a while. 
42. Tan — get that summer glow.
Sit outside and soak up that sun. Don't forget to wear sunscreen cause this Arizona sun will leave you with a burn. 
43. Facetime your friends and family. 
If you are feeling lonely and tired of talking to your siblings, call up a friend or two. I'm sure they need someone to talk to too. 
44. Listen to a new podcast.
There are thousands of different podcasts about anything you could imagine, from comedy to health, even about plants. You can find podcasts at places like Spotify and all over the web. 
45. Walk the dog, or yourself. 
If you don't have a dog, walk your fish or something. 
46. Or run if that's what you're into.
Running is nice. (Sarcasm) 
47. Teach yourself to dance, or watch a YouTube video.
No one can judge you when you're stuck at home — well, your mom may laugh at you but who cares. Bust a move like no one is watching!
48. Contemplate life…It takes up a good portion of my day.
Life is pretty hard right now so take some time to reflect on all of the good and the bad things. Just always remember that it is going to get better. 
49. Make a playlist.
Find some new music and make a new playlist to share with your friends and family. You can even make a playlist full of songs that have to do with social distancing like, "All By Myself," by Eric Carmen, or MC Hammer's "You Can't Touch This." 
50. Play the Wii.
BRING Wii SPORTS BACK!
51. And don't be a Karen. 
Please do not stress buy all of the toilet paper, cleaning products and canned food. And if you're able to, make sure to share with those in need. 
Remember to wash your hands and stay safe!
Photo Credit: Brooke Malnar, Jordan Fairchild, Shutterfix.com