Medical Workers on the Front Lines Against COVID-19
No one has been more a part of this pandemic than healthcare workers. They are ones dealing with COVID-19 first hand, sacrificing their lives every day knowing they're at risk of getting the virus.
Over 16 million healthcare workers are taking care of Coronavirus patients in just the United States and more than 9,000 workers have become infected and have Coronavirus themselves.
The Centers for Disease Control and Prevention (CDC) says if healthcare personnel (HCP) does work and start to show any flu-like symptoms, they inquire to get tested and to self-isolate. However, if a worker can't get tested they must stay home for 7 days after showing signs. Also if HCP was never tested for COVID-19 but has an alternate diagnosis, like Bronchitis or Pneumonia, the guidelines for return to work should be based on that diagnosis. Additionally, all test results should be final before isolation is ended.
Hospitals like Abrazo West Campus in Avondale are low on staff because of fear of catching the virus and are asking additional nurses and doctors to help out during the pandemic. When asked how they are treating cases, a nurse from Abrazo said, "They are placing patients with COVID on one floor so workers who are caring those patients don't need to go up and down. It's a good way of making sure people don't contact anyone with the virus."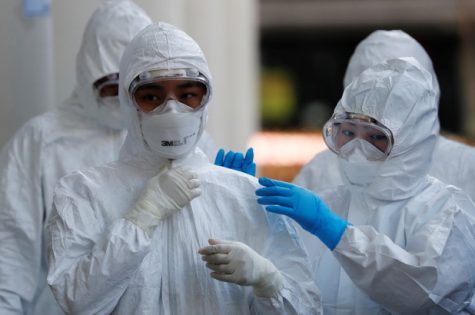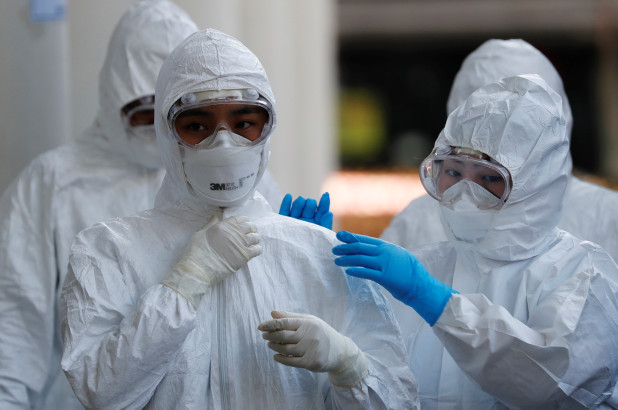 With numbers of cases and deaths increasing rapidly, the demand of doctors, nurses, first responders and other health care workers are increasing. However, many workers are refusing to respond to COVID patients. 
"I didn't want to work with COVID patients because I didn't want to risk maybe exposing the virus to my young children and husband," said another nurse, who asked to remain anonymous. "Even though they are gonna pay for anyone who will work with these patients, I don't think it's worth the money." 
Many states have already reported that many health care workers are indeed infected — 393 workers in Alabama, 158 in Arkansas, 1,651 in California, 143 in Idaho, 97 in Maine, 241 in New Hampshire, 1,137 in Ohio, 229 in Oklahoma, 153 in Oregon, 850 in Pennsylvania, 257 in Rhode Island, 79 in West Virginia and more than 2,000 in New York.
Additionally, Washington DC has 29 medical workers infected and Hawaii has 15. However, numbers do vary because not all healthcare workers are being reported.
Another issue HCPs are facing is the lack of supplies and medical support. It's putting more workers at risk. The shortage of masks and gloves are so bad that people have to either reuse their mask, which is not advised in hospitals or make their own. Additionally, many hospitals can't even get a hold of enough tests for citizens.
Cities have asked healthcare workers who either may have COVID or have been in contact with someone who does have it to not take the tests because of the scarce limit of tests.
When the news was out that New York was one of the states asking their doctors and nurses to not take the tests, one ER doctor in Harlem, New York said, "That not only does not meet a standard of care, but that exposes people to danger, people who would otherwise be able to protect themselves. It's the antithesis of 'do no harm.'"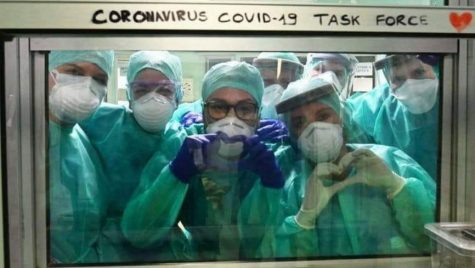 According to Politico, President Donald Trump said the Federal Emergency Management Agency (FEMA) is distributing 8 million special medical masks and 14 million surgical masks to areas around the country, particularly where they're needed most.
This is increasing HCP fears of becoming spreaders and the worst part is that major health systems aren't sending their workers home. 
To all the health care workers who have been sacrificing themselves through this pandemic, thank you for everything you have done. You guys are the real soldiers fighting this war.
For more information, see the CDC's return-to-work criteria.