How to Escape the Boredom of Physical Distancing
It seemed as if there were not enough hours in the day to complete your goals until COVID-19 came and turned everyone's life 180. Many people are experiencing a surplus amount of time that they have never had before and are in all honesty, lost in the realm of boredom. 
Change is not easy for most especially when it is major and occurs in such a short amount of time, yet many students here at Agua Fria have found new ways to fill up the empty hours in their day.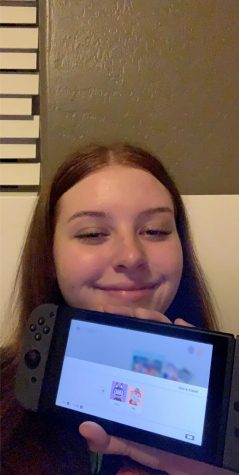 "Once I'm finished with school I pretty much have the afternoon to myself. I've been starting to use up that time by watching new anime that I haven't seen," said Ashley Hardy, a senior. "If I get tired of that, then I usually play on my Nintendo Switch that I just got!"
Daily routines are not the only things changing around here. The ways that people spend their time is changing too.
"I've been running, trying out new forms of art, baking, and watching lots of new shows," said Kendal Davit, a junior who is taking advantage of all the extra time she now has. "I've been learning how to draw on a tablet and I've made friendship bracelets for my friends for when I see them again. I've also made cookies, brownies, and a crepe cake!"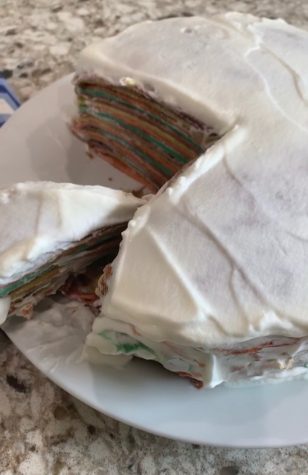 If one thing's for sure it's that time is in abundance so make sure to follow in Davit's footsteps and find new things you never knew you loved. 
"I am happy with the extra time on my hands. I've gotten a chance to learn proper time management," said Nadia Kostic, a junior who has been attempting to view physical distancing with an optimistic eye. "I have also taken on some hobbies that I have never had time to do in the past such as gardening, reading, painting, etc."
Although some are raking in the benefits of this whole physical distancing situation, others are losing time, catching up on Z's, and much of it has to do with school. 
"I have the whole day to do mini-assignments that take no longer than an hour, sometimes even quicker, I don't see a need to wake up early…there's also no need to sleep early," said Destiny Trinh, a junior at Agua Fria. "I sleep extremely late; even before, on school nights, I would stay up to 12 or 1 a.m… now I sleep around 5 a.m. and wake up at who knows when."
It must be a less than decent experience to fall asleep when the sun is rising and the birds are chirping, but Trinh said, "It's extremely difficult to get back to my regular sleeping schedule when there's no purpose to, it's not like I have somewhere to be in the morning or any time at all."
It is safe to assume many share the same view as Trinh. Despite the completely crazy sleeping schedule, some students experienced quite the opposite.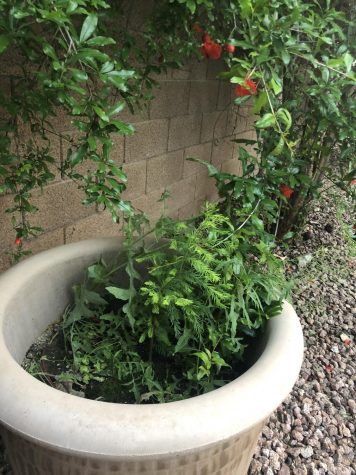 "I find myself going to bed early because I just don't know what else to do with myself. So I sleep," Hardy said. "Before this I would go to bed around 1-2 a.m. and now it's more like 10-11 p.m. and waking up around 7:30 a.m."
The truth is that whether you are sleeping to escape boredom, or painting to free your mind, this is most likely a once in a lifetime experience, so be sure to grab a hold of time and make the most of it!