Protesters in Phoenix Express Discontent Over Stay-At-Home Orders
On April 20th, protesters gathered at the Wesley Bolin Memorial Plaza and the State Capital to speak out against the Arizona lockdown. Some stayed in their cars to create a blockade and others marched. They protested on the grounds that their freedoms were suffering and the virus had been blown out of proportion. Protesters urged Ducey to reopen Arizona immediately.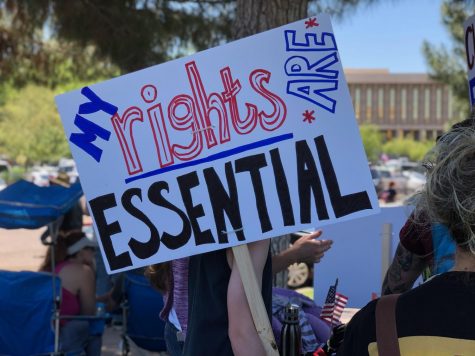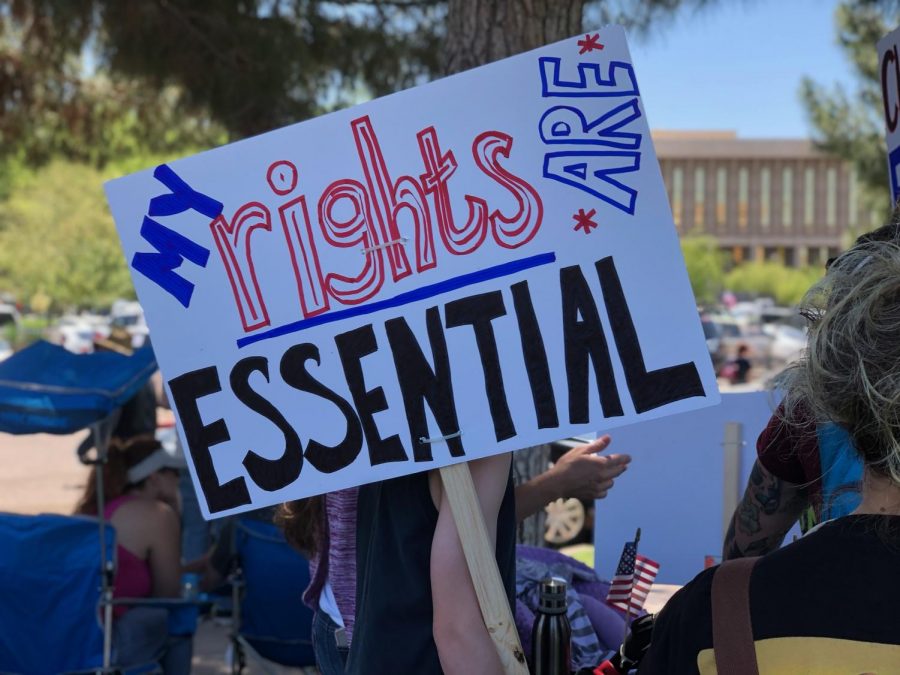 Many of the protestors claimed that they feared having their freedoms stripped from them. 34-year-old Megan Brucker said, "I've never protested anything in my life and all of a sudden my rights feel like they've been taken away."
Some have gone as far as to call the shutdown orders a form of tyranny. 70-year-old protestor Geraldine Jone said, "I am here to fight the tyranny of people that are lawless," referencing Ducey. Another source who prefers to remain anonymous also called Ducey out for what he views as dictator-like activity. "He should listen to his citizens and not treat them like subjects," he said.
To justify their civil disobedience, the protesters pointed to the risk of an economic downturn on not only a local but a global scale. "You can't just shut down the major economy in the world and think that other nations are not going to starve," said Joyce Ruggerio, 61.  
Threat of an economic recession in the United States weighs heavily on the minds of the demonstrators. Many criticize the government's decision to step forward and determine what remains open and what does not. "I would like for all of the local businesses to be able to operate regardless of who the government deems essential and who they do not," Brucker said.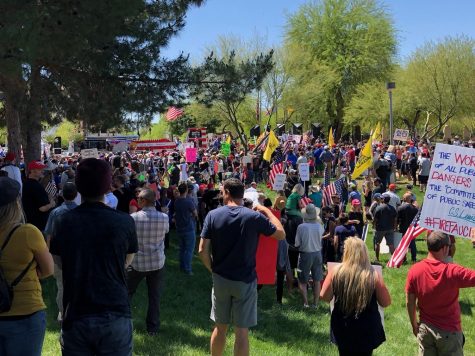 The anonymous citizen feels that the American worker suffers immensely from the shutdown because they are "the ones who actually need to go to work everyday and don't get paid to give orders."
Too often, those who retaliate against the lockdown are accused of being disinterested with COVID-19 casualties. However, many protesters expressed their sympathy for those who have lost loved ones. Joyce Ruggerio, while also compassionate towards sufferers, also articulated her frustration with accusations of selfishness. She said, "I stand for life from conception to natural death so I'd like to know what their stance is on preborn babies."
Some protesters assert unease about the future of American liberties. "If we don't stand for our rights, the youth are done. They won't have a chance. I want to see my children and grandchildren have a future," said Ralph Ruggerio, 61. 
"I'd like to see my nation restored to what it's supposed to be," Joyce Ruggerio said.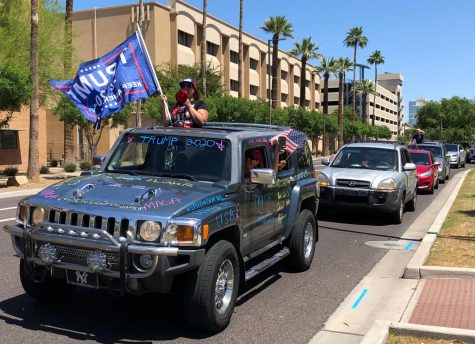 Each protester may come from a different background and financial situation but together they convey a tone of urgency in their demands for a return to normalcy. Each one has expressed adamantly that they are not willing to compromise their freedom. 
And with the lockdown having been extended another two weeks, it has become clear that their outcry has not been enough to sway Governor Ducey and hints that this is not the end of their passionate dissent.