AFHS Friends and Family Helped Orbil Reyes Persevere
Aspiring photographer, varsity soccer player, and future engineering major, Orbil D. Reyes is a member of Agua Fria's graduating class of 2020.
Who Is Orbil D. Reyes?
Stepping into the adult world, Orbil D. Reyes will become the first to graduate from high school in his family. Moreover, Orbil is also in pursuit of a college engineering major, with future hopes of opening his own car modification shop while pursuing a minor career in photography.
"My pursuit of photography is more of a second career to me, seeing as ever since I was little, my dad was teaching me to work on cars, so an engineering major seemed to be the way to go," Orbil said.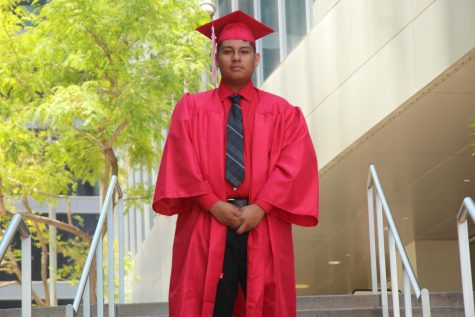 Early Life & Family
Orbil D. Reyes was born on August 1st, 2002, in Phoenix, Arizona. Although, once he was born, his family moved back to Mexico where Orbil would grow up for 5 years before coming back to Arizona to begin his schooling. 
Orbil's life, however, since coming to Arizona as an adolescent didn't come without hardships. "Life was really hard growing up," Orbil said. "Seeing as my family didn't have much to their name, our first home was nothing more than a shed behind a family friend's home." 
"I think it honestly really got hard when at the age of 10 my father was taken by I.C.E, which led me and my mother to have to work in order to provide for my younger brother and sister," he continued. "But, when my father was lucky to return, things began to get better as we slowly got back onto our feet."
Despite Orbil's troubling past, he credits his tenacity for life based on these experiences, as he uses them as his motivation for pursuit. "I always remind myself what my family had to do and sacrifice to get us where we are, and for that reason, I can't let it all go to waste," he said.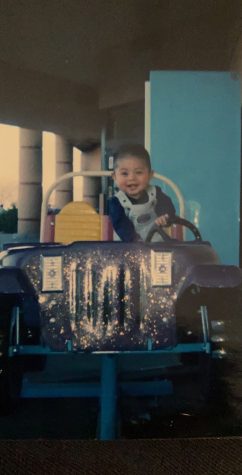 Turning It Around at Agua Fria
Beginning his freshman year at Agua Fria in 2016, Orbil recounts his first years of high school as his biggest regrets. "I completely screwed up my first two years of high school," he said. "I won't go into detail but, if I could, I would go back and change everything I did in my social and high school life." 
When thinking about his first two years of high school, it always brought to Orbil what he believed was shame, as he couldn't get back those years. But Orbil would soon come to the revelation of his actions and change himself for the better. 
"My family sacrificed a lot so I could succeed in school," he said. "When I realized I began to take that for granted, I knew I couldn't let them down and become a failure. I had to make the change." 
And with that, Orbil would slowly begin to excel and revere.
Orbil's senior year, however, would prove to show that his tenacity would give way to some of his biggest and proudest moments in his high school career. During his senior year, Orbil would join Agua Fria's men's varsity soccer team as its goalie. 
Recounting a highlight of his athletics, Orbil said, "An everlasting moment for me would be when I made one of the best saves as varsity goalie against Verrado High School."
And with that save, a passion for soccer grew.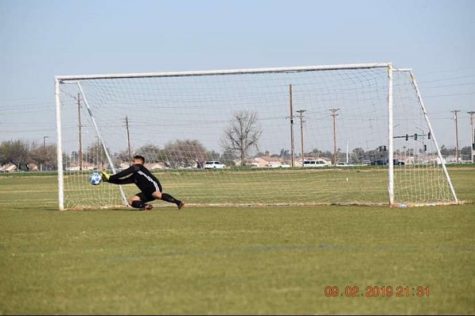 Personal Life
Orbil credits Agua Fria in giving him some of the greatest friends he could ask for, some who he has great sensitivity and protection towards, stating he'd do anything for them.
Orbil's best friend and brother-from-another-mother, Ramises Ramirez, recalls his two-year friendship with Reyes. "I met Orbil at the beginning of junior year and I just thought he was always different…" Ramirez said. "Not in the bad way of course! In a cool way. I'd never met anyone with an attitude like his, and when we began talking, we realized we had a lot in common." 
Ramirez continued, "He is possibly the coolest person I've ever met. We've been through A LOT OF STUFF in just the two years of knowing one another. I'll always remember the fun we had cruising in his car." 
With sentimentalism comes great admiration, that's what great friendships can bring.
Close friend and sister-from-another-mister, Alexis Rodriguez, ecstatically proclaims her seven-year friendship with Reyes using much praise. "Orbil is an AMAZING person," she said. "He's really down to earth and I appreciate him a lot. Even though he may be rude at first, he's literally SO NICE and CARING. Also, the FUNNIEST person ever even though his jokes can be a bit mean and dark."
Rodriguez then recounts her favorite memory with Reyes. "My favorite memory of us is literally anytime I'm with him," she said. "IT'S ALWAYS SOOO FUN. But, if I really had to narrow it down, it'd be the first time we actually became friends. We were partners for our friend Denisse's quince. Although tied for second favorite would be our friends Cindy's parties, THOSE are A LOT of fun."
Almost as if grinning ear to ear, Rodriguez finishes with, "I have so many memories, literally anytime is the BEST." 
Reyes has since formed everlasting friendships with Rodriguez and Ramirez, and with a long lasting friendship, they hope for more years to come.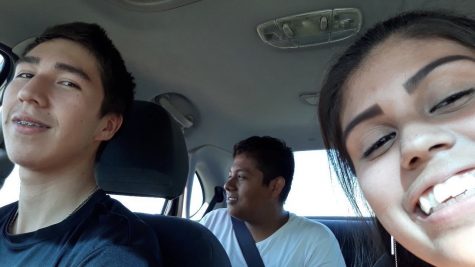 Ending A Journey
Finally, at the end of his high school years, with only a sentence left to say to Agua Fria: Orbil crosses the stage and says, "I learned a lot from Agua Fria, it helped me grow as a person and look towards the future."