Biden vs. Trump: What Do They Repersent?
When looking at the 2020 presidential election, some people can say that there were two candidates who were pushed into the starlight from the beginning: President Donald Trump and former Vice President Joe Biden. However, many people ask the same question, "What do these candidates stand for?" 
When we look at our two candidates, let's start with our current president, Donald J. Trump. During the 2016 campaign, he won with his slogan, "Make America Great Again!", where when entering 2020, he has a new campaign slogan of, "America First!" 
When looking at the economy, Trump has promised huge tax cuts for hard-working Americans and to revive American manufacturing, where he has succeeded with his promise. Since 2017, over 48,000 jobs have been added. 
However, due to Covid-19, there has been heavy damage created, as critics suggest that because of President Trump's reaction plan to Covid-19, it has caused "irreversible damage," as Kamala Harris stated in a virtual summit after being nominated as Biden's Vice President. 
President Trump is also a big businessman, as he has rolled back federal regulations on businesses, enacted corporate and income tax cuts, and where he has also made a big focus on domestic-made products to put an end to our relationship with China. 
As when asked about the ongoing trade war with China, Trump states that he plans to get rid of all US factories out of China, where he tweeted via Twitter, "We will end reliance on China!" 
President Trump has famously fought with Mexico, where he suggests the infamous border wall that would help stop drug traffickers from bringing in more drugs into the country. He has also attempted to stop the Deferred Option for Childhood Arrivals (DACA Program), a system that protects over 65,000 individuals who entered the US without documents as a child. However, the Supreme Court ruled against this decision. 
This isn't the first time the President had a battle with a country on differing views as he has controversially taken the US out of the Paris Climate Accord and the World Health Organization, as well as challenged the North Atlantic Treaty Organization (NATO), by pushing them to boost funding for military options. 
Another key focus that President Trump has focused on is lowering drug costs and terminating the Affordable Care Act, which was created by the previous President, Barack Obama. Although he hasn't gotten the bill out yet, he still has plans too, where critics claim that getting rid of national health care is very reckless and dangerous for many Americans during a pandemic. 
Speaking of the pandemic, critics have also critiqued President Trump for his plan to help contain and find relief, or better yet, a lack of one. Recent leaks of a conversation with Donald Trump has been leaked, where he admitted to wanting to play down the pandemic, and during a rally, he claimed, "So I told my people, slow the testing down please!" However, many supporters claim that it was for the benefit to not cause a national panic, making the pandemic worse. 
However, President Trump has some admirable feats when coming to healthcare, as he did accomplish getting more discounts for drug costs and has provided cheaper drugs abroad. He even called a national health emergency in 2017, where he provided $1.8 billion to relief and opioid prevention, and has even taken steps to ensure opioid prescription. 
Now onto the next candidate, former vice president, Joe Biden, who has worked in the government for over 45 years! He was known for being a Delaware Senator, where he continued till 2009 until he ran for vice president under President Obama's administration. 
As Joe Biden entered the race to become president, he didn't promote any slogan positive for him, but negative for someone else, directed to President Trump, "Vote Him Out." During the first Democratic nominee debate, he claimed that he wanted to "undo all the wrongdoings that were caused by President Trump, and Improve our country!"
When looking at all key things he stands for, most are fairly modern ideas. One of his biggest plans is tackling down the Coronavirus. Biden's plan is to provide free testing and to give at least 10 centers for testing in each state, providing new jobs for people looking to help set up the program. However, some critiques claim this is an overreach and impossible. 
Speaking of health, Biden is for The Affordable Care Act. Biden's plan is to create a plan to expand the act to give the option to join the program to at least 97% of Americans. It will both help elderly citizens and lower the age of eligibility for Medicare from 65 to 60 years old. However, the Committee for a Responsible Federal Budget, estimates that the total Biden plan would cost $2.25 trillion over 10 years.
Other policies would be to raise the minimum wage and invest in green energy. Biden wants to extend loans to small businesses and direct money to families, as well as an additional $200 to social security checks, and $10,000 of student loan forgiveness for federal grants. 
With education, Biden has endorsed projects that included around from student loan debt forgiveness, expansions of student loan forgiveness programs, and universal preschool access.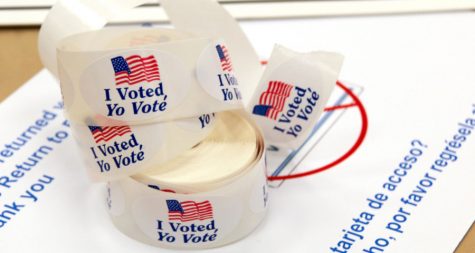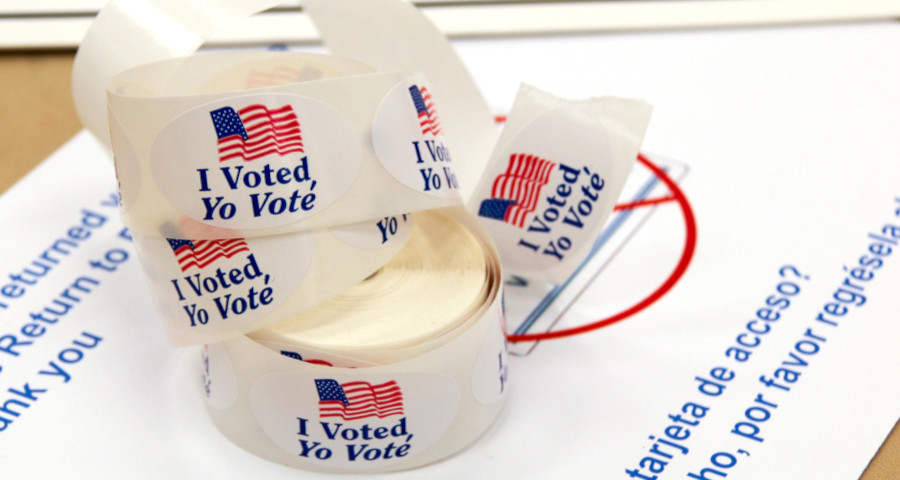 When it comes to certain rights, Biden has been inspired by the recent movement of the Black Lives Matter. Biden suggested that he would support different races from harsh criminal punishments. Even though critics have reminded the public of Biden's "tough-on-crime" policies of the 90s, he supposedly grew from that statement and wants to create a $20 billion program to look into incarceration reduction efforts, eliminate mandatory minimum sentences, decriminalize marijuana and expunge prior cannabis convictions, and end the death penalty.
Finally, when it comes to different countries, Biden repeats his claim on wanting, "…to undo Trump's policies," during his Town Hall debate on ABC. He wants to rejoin the Paris Climate Accord, which helps green energy projects, where Biden wants the US to reach net-zero emissions by 2050. 
Biden also wants to restore the US's reputation with themselves and other countries. Particularly with the NATO alliance, where President Trump has threatened to leave or pull funding. However, critics of Biden state that he could be getting too friendly with other countries, especially China. 
Another issue would be with immigration, where Biden claims that in his first 100 days in office, he will end all of Trump's programs. This would include separating children from their parents at the border, reduce limits on asylum applications and end travel bans. He also promises to protect the Dreamers of the DACA program. 
I know that this has been a lot of information that you'll be getting, but this is because the election is very important as choosing our president could determine the next four years of our country. Whether you already have your mind made up, or you changed your mind on your political views, I just hope I informed you and helped you understand who your candidates are about. Thank you and remember to vote