Biden Wins Presidency, Denying Trump Re-election
Here it is America, the moment we have all been waiting for. After months of political advertisement and debates, election night has finally come and gone. And as the polls finished counting and the Electoral College votes are totaled up, we know who both the President and the Vice President of the United States are going to be. And the winner is former Vice President, Joe Biden, and former Attorney General of California, Kamala Harris!
While some Americans are cheering, and others are still reeling from the loss, people want to know after a grueling process, how did they win? Well, let's go back to the start of Election night and explain how they won. 
On Election Night
Election Night was a long night for everyone, and proved to give anxiety to many Americans awaiting the decision on who would win. However, the race wasn't called until Saturday morning that same week, which left the divided American citizens in a frenzy. 
By the end of Election Night, only 42 states, as well as the District of Columbia, had their races called, giving Biden the 227-214 electoral vote lead. Eight states remained that were too close to call: Alaska, Arizona, Georgia, Michigan, Nevada, North Carolina, Pennsylvania and Wisconsin.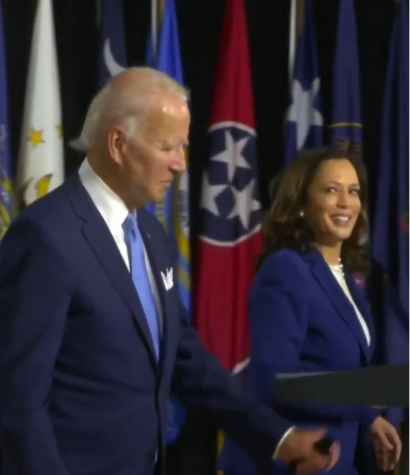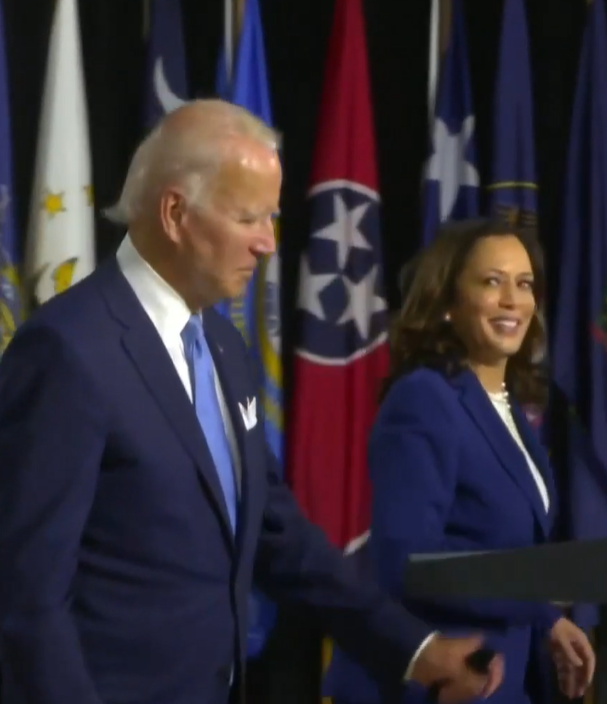 No one was sure how this was going to play out. At a rally, Biden asked everyone to have patience, as he said with a reassuring smile, "We believe that we're on track to win this election!" However, President Donald Trump held a press conference, and had already claimed victory, saying, "We were getting reading to win this election; frankly, we did win this election."
The states were divided, as Trump was leading the Blue Wall (Michigan, Wisconsin, Pennsylvania), which he needed if he was going to win. Many signs pointed Trump on the path to be re-elected, however, if you read the first paragraph, then you can see where this story is going. 
The Days Following
On Wednesday morning, citizens could tell that something was different. Actually, two things were. Both Wisconsin and Michigan had turned blue overnight, meaning that Biden had a lead of votes, due to counting of the early mail-in ballots, where statistically 70% of all mail-in ballots were in favor of Democratic views. 
Later that afternoon, it was official, Biden had won in both Wisconsin and Michigan, causing his electoral vote count to increase to 253. This caused people to celebrate, while others had believed that this was very suspicious, especially President Donald Trump, calling the mail-in ballots dangerous in a press conference, saying that they were corrupt and that they "can make you corrupt without even knowing!" The president's claims of corruption in the vote count have been made without accompanying evidence. 
However, that was it, as it seems like the news seems to stop with any results. With Thursday, it was a little uneventful, however, near the end of the night, there was a noticeable downhill tread in Pennsylvania and Georgia, where President Trump was losing ground. However the same could be said in Arizona, where Biden's lead was also shrinking. 
On Saturday morning, American citizens woke up to four states of Arizona, Georgia, Nevada and Pennsylvania to be in blue. Then at 11 am ET, Biden had both won Pennsylvania and Nevada, and then it was projected that Joseph R. Biden Jr. had won the 2020 presidential election, making him the President-elect. Many citizens had gone out in the streets to dance, sing and cry tears of joy. 
Statistics and Ending Words
This is an important moment of history at the moment as this was the biggest election in American history, as over 162 million had voted in the election, where Biden had won over 75 million votes! Also to note, this is Biden's third time running for the presidency, where the saying, "Third time's the charm" must've rung true for him. 
With the upcoming Biden administration, records will be broken as soon as Biden is inaugurated. He will be 78, making him the oldest person to become president. With Harris also comes records, as she is the first woman in the office, as well as first African-American and Asian-American Vice President. 
Despite your political views, the future is still very uncertain. President Trump's lawsuits and recounts are expected to continue in certain states like Wisconsin. Nonetheless, at this very moment, Joe Biden is the President-elect. 
In these next four years, we will see some changes, so let's hope for the best. So everyone be safe, mask up and come January, let's welcome our new President, Vice President, First Lady and Second Gentleman of the United States of America.