Review: Ariana Grande's New Album 'Positions'
Ariana Grande, a very well known music artist, has recently come out with her sixth studio album "Positions," one of her most personal albums yet.
It has gotten this title because it's known as her "healing album" after going through many experiences of grief and dealing with PTSD for the past three years. "Positions" shows a higher level of maturity rather than some of her previous albums where she specifically talks about topics of love, acceptance, self-love, life lessons and reflection on her past self from recent albums.
Before this album came out, Grande released hit single "Stuck with You" during quarantine with Justin Bieber, while also coming out with a video and announcing she is in a new relationship with Dalton Gomez, which fans think this album is about.
The album consists of 14 songs, including the released single "Positions" that shot to the top of Billboard Hot 100 in its first week.
The album consists of:
Shut Up

34+35

Motive feat. Doja Cat

Just Like Magic

Off the Table feat. TheWeeknd

Six Thirty

Safety Net feat. Ty Dolla $

My Hair 

Nasty

West Side

Love Language

Positions

Obvious

POV
Musically this album is beautiful, using alluring harmonies and truthful lyrics that you can tell are coming from the heart. She also uses different sounds such as R&B and some nostalgic to the '90s.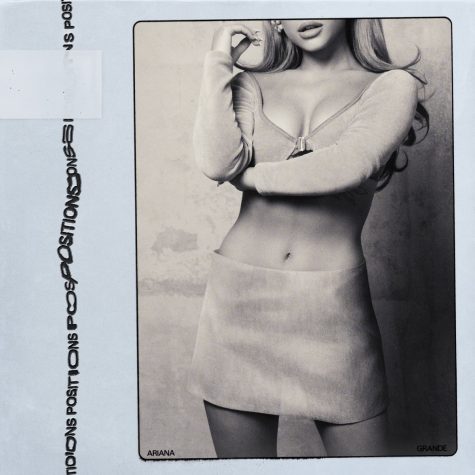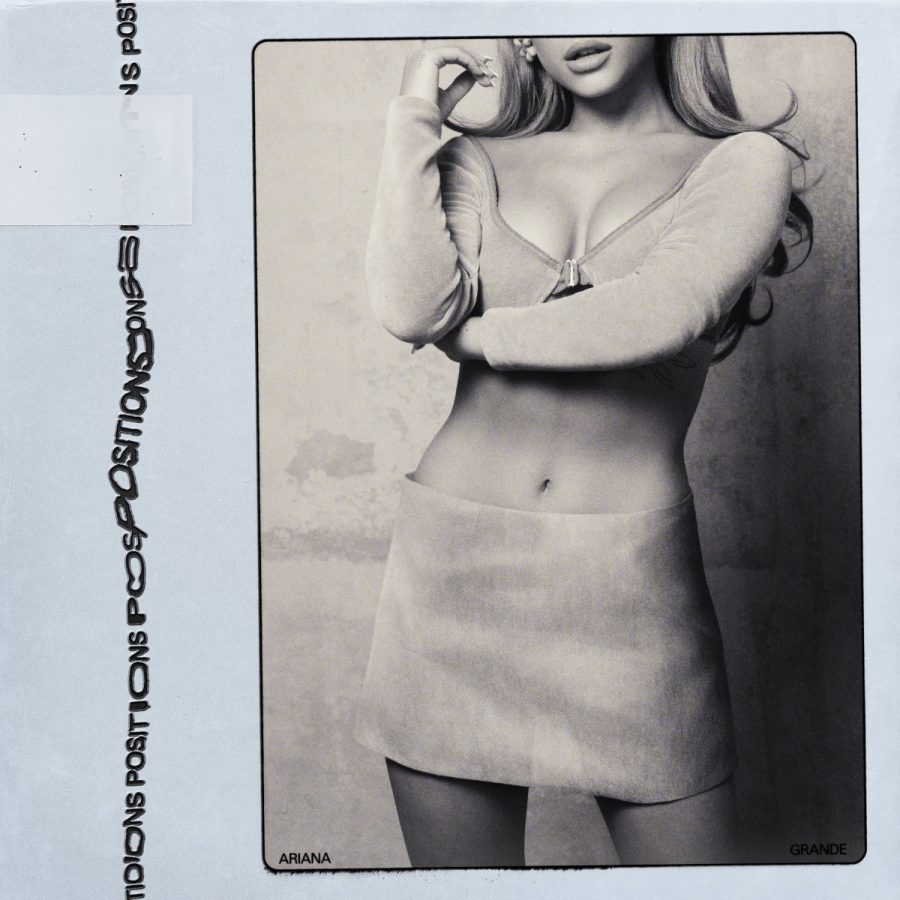 Some of the fans' favorite songs have been songs like "Just Like Magic" where she talks about her usual days and how they've been getting better. She also pays tribute to her ex-boyfriend Mac Miller who had recently passed away from a drug overdose in 2018, saying "Take my pen and write some love letters to Heaven."
Another popular song, "POV," is being described as her most personal song. She talks about wanting to be seen from someone else's point of view so that she could love herself. "POV" is also a call back to a song from her last album, "Ghostin," where she talked about her recent split with Pete Davidson after the passing of Mac Miller. 
In "Ghostin" she says "I'm a girl with a whole lot of baggage," and in "POV", she says, "All my baggage is fadin' safely." This shows how she is slowly improving herself in her current relationship with Dalton Gomez.
While of course there have been popular songs, there have been some that are less popular. Songs like "Motive," "Six Thirty," and "West Side" are being described as "throwaways" that don't contribute to the album, according to Spin.com. 
Fans have highly enjoyed her recent album, with some Google reviewers saying that it is so fresh and is one of the best albums ever.
While some think it's the best, there are many that actually disagree. A Spin.com review said, "Positions are less captivating than Thank U, Next and Sweetener, both of which felt more complete and unskippable." They then said, "But for an album, no one knew was coming until two weeks ago, it's more than adequate."
Overall, whether you like the album or not we can hopefully all agree that Ariana is now in a better place than before and that we are all proud of her.
Disclaimer: Album does consist of explicit songs