Poland Delays Abortion Ban Amid Protests
In recent weeks leading up to the delay, hundreds of thousands were taking to the streets to protest against Poland's abortion ban. A court ruling imposed a near-total abortion ban. This would make it impossible for a woman to terminate a pregnancy in which the baby is having severe disabilities. 
The protests are the most intense thing Poland has experienced since falling under communist rule in 1989. 
On October 22, 2020, the constitutional court ruled that aborting fetuses with severe disabilities violates the constitution. This lead to the tightening of Poland's already extremely restrictive abortion laws. 
For instance, abortions could only be conducted under three circumstances: fetal abnormalities, a threat to women's' health, and in cases of incest or sexual abuse. These regulations cause women to seek help elsewhere or endure risky operations.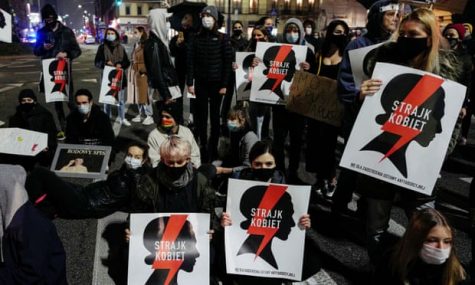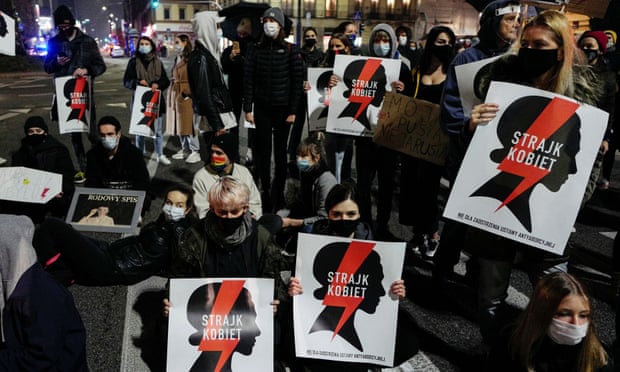 The government argues that every baby has the right to be born, named, and baptized. At the moment, the high court ruled that aborting pregnancies would be illegal. 
The Polish government, on Tuesday, permanently delayed the publication of the court's ruling. A government official said leaders are taking time to debate over the issue and come up with a solution. This will prevent the public from having an update on the ban, an apparent response to the protests. 
Many legal experts say this violates the constitution. In an article published by the New York Times, Ewa Letowska, a professor at the Polish Academy of Sciences and a former judge at the Constitutional Tribunal said, "The publication of the tribunal's rulings is mandatory. Although there were objections to the ruling, some of them legitimate, delaying the publication is unconstitutional." 
In an article published by ABC News, Marcin Matczak, a law professor at Warsaw University said, "This is by far the worst option. It boils down to this approach that if someone does not like a ruling by the Constitutional Tribunal, he may not publish it." By not publishing the court's hearing, it violates the constitution and keeps Polish citizens uninformed. 
Despite the pandemic, protesters are planning on continuing to protest. They are hoping their voices will be heard and the ban will not be passed.