History-Making Moments from the 2020 Election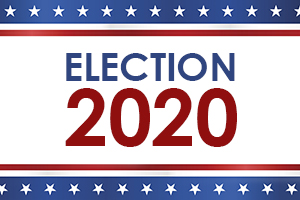 Election Day has come, and boy, was it a nail biter. So many events happened in just one day. Even though the presidential race was the biggest spotlight of this year's election, there were so many hidden key moments just as crucial in this election. 
First, let's start by talking about Arizona's significant change. Not only did Arizona go blue for the first time since 1996 and elected Democratic senator Mark Kelly, but both Proposition 207 and 208 were passed.
Thanks to Prop 207, Arizona, along with New Jersey, legalized the possession and use of marijuana for people who are at least 21 years old. 
This was an interesting situation because back in 2016, AZ voters wanted marijuana to be legalized (prop 205) but was defeated with 51.3 percent voting "No."
Even Republican Governor Doug Ducey criticized Proposition 205 in 2016 and opposed Proposition 207 in 2020; according to Ballotpedia, he said, "In 2016, Arizona voters rejected legalizing recreational marijuana because it was a bad deal based on false promises. Today, the same is true with this new ballot measure." 
Fortunately, that was not the case this year.
Agua Fria graduate Alex Vasquez (class of 2020) is actually pretty happy that prop 207 was passed. He said legalizing recreational marijuana will help everyone become more educated.
"I think it gives us all types of possibilities in terms of education, law enforcement, and a better Arizona environment," Vazquez said. "Although most of the tax is going to law enforcement and many people disagree with it, it's possible it can give us a better relationship with them."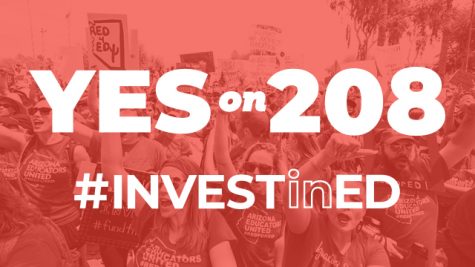 Then, Prop 208, which taxes people who earn an income above $250,000 (single filing) or $500,000 (joint filing), and then use those taxes will help fund school districts, charter schools, state schools for the deaf and blind, the Career Training and Workforce Fund and the Arizona Teachers Academy Fund. 
This was a highly supported proposition by many teachers, administrators, AZ representatives, and other AZ citizens. It was even endorsed by ex-presidential candidate and Vermont Senator Bernie Sanders. 
Speaking of impactful changes in states, Oregon just passed Measure 110, making them the first state to decriminalize possession of heroin, methamphetamine, LSD, oxycodone and other hard drugs. 
"Today's victory is a landmark declaration that the time has come to stop criminalizing people for drug use," Kassandra Frederique, the executive director of the advocacy group Drug Policy Alliance said to the New York Times. "This is like taking a sledgehammer to the cornerstone of the drug war."
According to the Oregon secretary of state's office, the measure was approved by 59% of roughly 2 million votes counted so far. This is a very historic move for Oregon and the whole United States in terms of drug use in America.  
Now moving to the South. Louisiana voters decided to change the state's constitution by adding that the document offers no protections for a right to abortion or the funding of abortion.
Louisiana voters passed Proposed Amendment No. 1 by 62% to 38%, according to CNN projections. Should Roe vs. Wade be overturned, the amendment would limit the state courts from declaring abortion restrictions unconstitutional at the state level because each state would decide their own abortion laws.  
Louisiana Right to Life associate Ben Clapper said that this was a big success for pro-life advocates.
"What has changed today is the doors of the Supreme Court in the state are no longer open to abortion advocates who want Supreme Court justices to declare a right to abortion or even invalidate common-sense laws like ultrasounds or parental consent before abortion," Clapper said to Louisiana local news station, WWL.
Though this amendment does not ban abortions right now, many pro-choice advocates worry this could restrict people's access to abortions if Roe v. Wade is ever overturned.
One meaningful and exciting moment in this year's election is the amount of LGBTQ representation is now in government.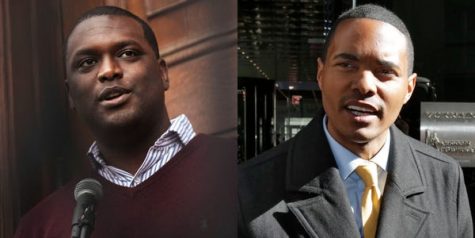 Here are some of the LGBTQ politicians that made history on Election Day: 
Sarah McBride, national press secretary for the Human Rights Campaign, will be the first transgender state senator not only in Delaware but also in the United States.

Ritchie Torres from New York is one of the first gay Black men to serve in Congress and the first gay Afro-Latino person to serve in Congress.

Mondaire Jones follows Torres as one of the first Black gay men to serve in the House of Representatives.

Progressive community organizer Mauree Turner won their race in House District 88 and will be crushing obstacles in Oklahoma's statehouse as the first Muslim in the Oklahoma Legislature and the first nonbinary legislator in America.

Stephanie Byers will become the first-ever trans-Native American woman to serve in the country and the Kansas Legislature. 
Even though Torrey Harris and Eddie Mannis are a part of different political parties, they found common ground as they made history with wins to serve as the first openly LGBTQ politicians in the Tennessee State Legislature.
This is really significant for the LGBTQ community, as the Supreme Court is soon to rule on a case involving a Catholic social services agency in Philadelphia, denying same-sex couples who want to adopt children from them.
While on the topic of notable Congress members and state legislatures, all four of "The Squad" was reelected again.
If you don't know who the notorious "Squad"' is, they are the group of Democratic congresswomen elected in 2018 who gained nationwide attention for their powerful and bold statements in D.C.
Representatives Ilhan Omar, Alexandria Ocasio-Cortez, Rashida Tlaib and Ayanna Pressley joined forces during their first two years in Congress and became President Trump's striking targets. To celebrate their epic win, Omar tweeted, "Our sisterhood is resilient." 
They are known for calling many Republicans and the President out on their bull and are favored by many young voters, so their win was no surprise.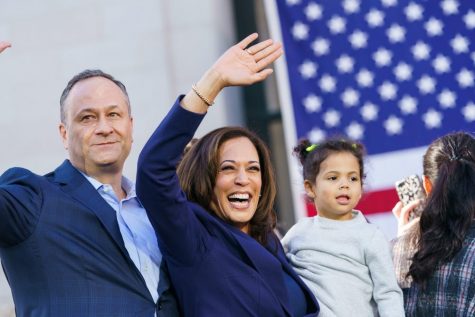 Lastly, one important and honorable moment from the election is that Kamala Harris is the first woman and person of color from Asia to become Vice President-Elect. Once she's sworn in, she will be the highest woman in power.
This was definitely the biggest highlight of the week she is showing women and POC that they could do anything a man can do. She's an inspiration to all and we all can't wait to see her influence on the United States. 
There are so many more history-making moments that happened this election.
Incredibly, the U.S. government is gaining more and more POC, LGBTQ, and women representation as the years go on. It's even been reported that the U.S. government is made of over 50% women, which is more than ever in past years. 
This election will probably go down in history as the election that changed the way the U.S. is looked at by the rest of the world, especially now that President Trump is on his way out of office. We all hope this country will soon FULLY accept everyone and everything, no matter where, who and what they are.