Top NFL Teams Gear Up for Playoff Run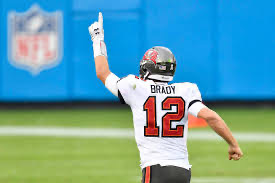 As we're in the middle of the NFL Football season, we're now predicting which teams have a high percentage of making the playoffs based on their records as of week eight. 
Seven teams from each of the two conferences make the playoffs. The two conferences are the National Football Conference (NFC)  and the American Football Conference (AFC). But the focus will be on the top two conference-leading teams. 
Right now the Steelers are leading in the AFC with a 7-0 record. After defeating the Ravens 28-24, QB Ben Roethlisberger from the Steelers said this on CBS post game interview after the game, "You know it's not always pretty but we get it done." The Pittsburgh Steelers remain undefeated. 
The team behind the Steelers are Super Bowl defending champions the Kansas City Chiefs, who are 7-1 after defeating the Jets on Nov. 7. In an interview, the reporter from NFL First Take asked Patrick Mahomes (QB) why he was on the air a little more than on his feet today, and Mahomes replied with, "The defenders were really focussed on stopping the run which they did an outstanding job of doing. We had to be better there, but they were coming down fast and gave guys space, so I was putting in their hands."
 The AFC is really dominant this season, with the Steelers and Super Bowl defending champions being the top two.
Now as we head over to the National Football Conference we will talk about the Tampa Bay Buccaneers, who are 6-2 and in second place in their division but third in the NFC.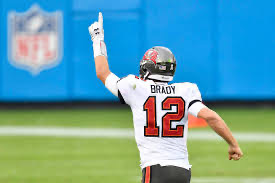 There is also the Green Bay Packers who are 6-2 leading their division and number two in the NFC. Tom Brady and the Buccaneers took on the New York Giants, which they did defeat 25-23.
 During the post-game interview with NFL News the reporter asked about the two-point conversion to win the game, Tom Brady replied, "It was a great play and game-saving moment for us."
 This game was an important game for them because they took over the NFC South. The Green Bay Packers are another big team but came up just short to the Vikings. Even though it was a shocker and disappointment, the Packers are still number two in their conference and leading their division.OwlFeed Sports Reporter
 If the Packers can keep up the good game playing and winning more games than losing, I definitely see them getting far in the playoffs.