The BLM Movement: A Conversation with Alaysia Brandy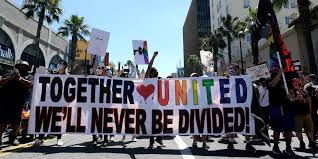 "I can't breathe," said George Floyd, who was killed during an arrest after a store clerk alleged he had passed a counterfeit $20 bill in Minneapolis.
"I don't have a gun. Stop shooting," said Michael Brown, who was fatally shot by 28-year-old white police officer Darren Wilson in the city of Ferguson, Missouri.
"Please don't let me die," said Kimani Gray, a 16-Year-Old killed by the NYPD.
These are only three people who have been a victim of police brutality and are no longer alive to tell their stories or fight for their rights.
A movement fighting to have freedom, liberation, and justice,
the Black Lives Matter movement was founded in 2013 after the acquittal of Trayvon Martin's murderer. The recent deaths of George Floyd, Ahmaud Arbery, and Breonna Taylor have sparked the outrage of protests over the past few months, under the Black Lives Matter (BLM) banner. 
There are Black Lives Matter campaigns against violence and systemic racism towards Black people.
I spoke with 22-year-old Alaysia Brandy, a verified TikToker and activist who supports the BLM movement. She called BLM "a movement created to combat racial injustice, police brutality, and white supremacy. But it was created to make sure no black voices were silenced. It saw the main focus was black men and wanted to make sure black women and black LGBTQ were included." 
In Brandy's opinion, the BLM movement has done many things. "Police reform, removal of racist memorabilia, de-policing of schools, acceptance of racial justice in media," she said.
"It has made people more aware of the racial injustices taking place. It has brought us closer to justice as a people and gave us allies I never thought I'd have," Brandy said.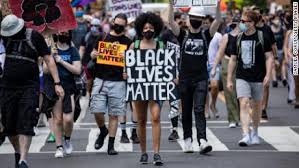 The Black Lives Matter movement, in her view, is for justice and is asking to stop the mistreatment, the murder, and the injustice for crimes committed solely for the color of skin.
She believes we should defund the police, that the funds should be put in different areas that would better benefit people. For example, she said the funds could be used for "social services, youth services, housing, education, healthcare, and other community resources, as well as mental health professionals and de-escalation experts being respondents."
Brandy does not understand why white supremacists and some officers are racist to POC, more specifically African Americans, or why there is hatred and anti-blackness within the communities.
She believes that rioting is an effective way to be heard because riots only happen when you aren't heard. "I think it's the end result of being silenced and pushed off when peaceful protests take place," she said. 
Brandy believes this country was founded on rioting. "My people have been screaming for their freedom since we were dragged over in chains to still be in the position we are today," she said. She thinks rioting can not be avoided when people are ignored, and that there has been no change that came about peacefully. 
 Alaysia Brandy said the BLM movement will do "whatever is necessary to stop being murdered in the streets with impunity by the people who have been entrusted to protect and serve."
It is clear that the BLM movement will continue until they get justice and equality.