Ratatouille The Musical: A Gen Z Creation
Quarantine has so far been going on for nine months, leaving everyone trying to find a way to be entertained. People have developed hobbies like crocheting and making bread, but a certain group of people has been on a different path: Gen Z. 
Aside from trying not to fail school online, teens and young adults have been creating something that started off as a joke but is now a phenomenon: Ratatouille the Musical!
Based on the 2007 classic Pixar movie, Ratatouille the Musical all started as a joke when TikTok user @em_jaccs, uploaded an original song praising Remy, the main character of the movie, singing the lyrics, "Remy the ratatouille, the rat of all my dreams." As weird as it may sound, it did catch a lot of attention. 
In mid-October, Daniel Mertzlufft, who had worked in musical theater before, proceeded to transform the song from a solo with no instrumentals, to something that has instrumentals and even background vocals. This then gave people more inspiration and led to multiple songs being created.
This trend then soon evolved into more than just music. People started creating set designs and choreography to the songs created, as well as a beautiful Playbill displaying a rat made out of ratatouille.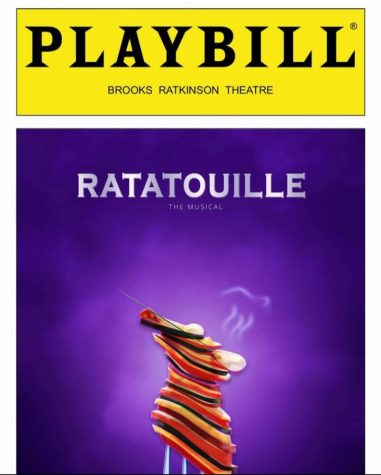 Of course, Disney isn't afraid of making animated movies musicals considering most have music in them, examples being Aladdin, Lion King and even Frozen. I think a big question that should be answered is why do people want the animated movie to become a musical? 
From an article in the New York Times, Brandon Hardy, a puppet designer who has worked on Broadway shows like "Charlie and the Chocolate Factory" and "The Pee-Wee Herman Show," said: ¨We just fell in love with this and we don't want anyone to stop us¨ when referring to the story.
This soon not only got attention from the media but also from the voice of Remy himself, Patton Oswalt. He posted a video on Twitter and tagged the film's director Brad Bird. 
Now due to quarantine, Broadway has been closed for a while but some still carry hope that this could somehow be created in the future. Mertzlufft claimed that if the company reached out to him to work on the musical he would definitely do it. 
"I would love to. I think it would be so much fun," Mertzlufft said. 
Even though he did say this, he actually doesn't believe it should be like a two-act musical and rather a 40-minute park show. 
Of course, this idea leads to earlier in the year when a new attraction was going to be open at Walt Disney called "Remy's Ratatouille Adventure," a ride that is actually going to be identical to another ride located in Walt Disney Studios theme park in France. This was scheduled to open up in 2020 but due to the pandemic, the plans for it got ruined. Josh D'Amaro, chairman of Disney Parks, Experiences and Products believes that the ride will arrive sometime in 2021.
Now you won't be seeing a Broadway show or the Disney ride anytime soon, but you could always see all these Ratatouille creations on TikTok.