Why Are All the Students' Cameras Off?
We have been doing online school for basically this entire school semester. 
Because we are not physically at school, students are missing out on the social side of their education. A lot of teachers say that having cameras on is a great way to connect and a great way to feel more welcomed in school.
But students don't always agree. This story will offer different perspectives from students and educators about the issue of having your camera on when you're in online class.
 "As a sophomore in college, I think that college would be a more ideal situation to have your camera on because most students are already living on their own and they have their own free space,"  said Leticia Lozada, a sophomore at  ASU university. "But for high school students, they don't have as much personal space." 
Lots of kids can agree that having cameras on is a little too much. There could be lots of reasons why they don't want their cameras on. 
But teachers like Heather Castenda, a teacher at Agua Fria High School, has a different opinion on the matter. 
"From a teacher's point of view, I think cameras need/should be on during remote learning," Mrs. Castaneda said. "It is so important for me to be able to see my students, especially during direct instructions. Teachers are very good at seeing which students understand the content and which need more support, we can do this sometimes just by the look on our students' faces!  We can also do learning checks like thumbs up/thumbs down or show me when cameras are on. I would much rather converse with a face than a picture icon!" 
What we need to understand is that some people might not like their cameras on because that is their privacy. That is the control that they have with their cameras. 
Football coach and paraprofessional Rodney Young  said that students might not like their cameras on because it means they are giving up their privacy. 
"We sometimes have to understand what young people are going through and we also need to be aware of the dynamics of families," Mr. Young said. "When you talk about a camera to me you're talking about dealing with someone's privacy. I have two children of my own who are students and I tell them if they do not want to have their camera on that's fine but they must participate in class. In this crazy society now and the way things are going, I don't understand why we want to make a camera being on or off an issue when you have people who are out here suffering and dying."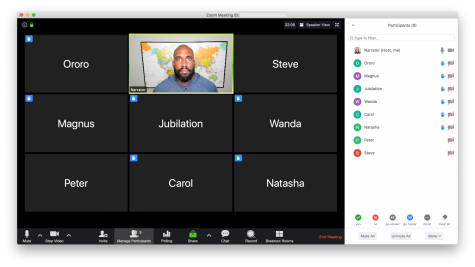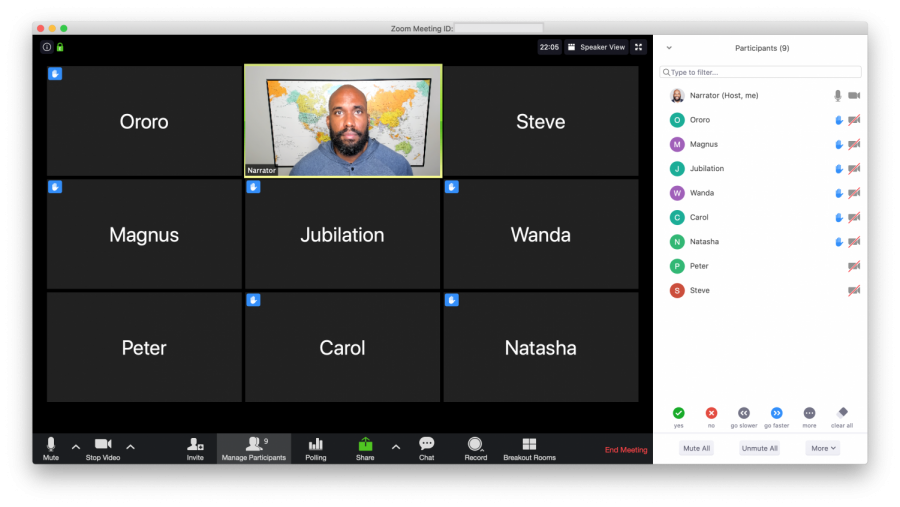 Having our cameras on is more than just having it on because it is set as a rule. 
Other teachers argue that having your camera on could translate to you feeling more like you're inside the classroom. When you have cameras on you can see the classroom and get a visual of what it could look like. 
"I think students should have their camera on as a general rule," said Josh Jovanelly, math and journalism teacher at AFHS. "I just think that it makes you feel more engaged, like you're actually in a classroom as much as possible to kind of make you feel like this experience is as close as possible as the real experience of being in a classroom."
Jovanelly added, "I think as long as the student communicates, and as long as the opportunities to communicate have been provided, it's ok if a student has their camera off. The thing is, teachers always try to be as understanding as possible and we want to give students the benefit of the doubt."
As you can see we all have different opinions on the matter but as long as we communicate and find some agreement, we will be okay!