The "After Hours" Snub
The Weeknd is a very well known musical artist who is prominently known for his famous songs "I Can't Feel My Face" and "Blinding Lights." 
Earlier in 2020, The Weeknd came out with a new album "After Hours," one of his best albums yet. This has been the Weeknd's first full length album in three years.  In interviews, The Weeknd talks about how he wanted to let himself become vulnerable in the album. 
The album consists of the following tracks: 
This album speaks out to a lot of people consisting of heartbreak and him wanting to give up on love but then again also wanting to find love. It also talks about betrayal and all of the mixed emotions he has been going through. Although many people did love the album many believe The Weeknd still deserves more attention and recognition for his hard work then what he received.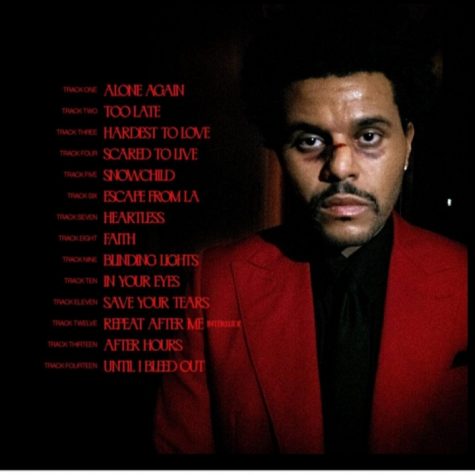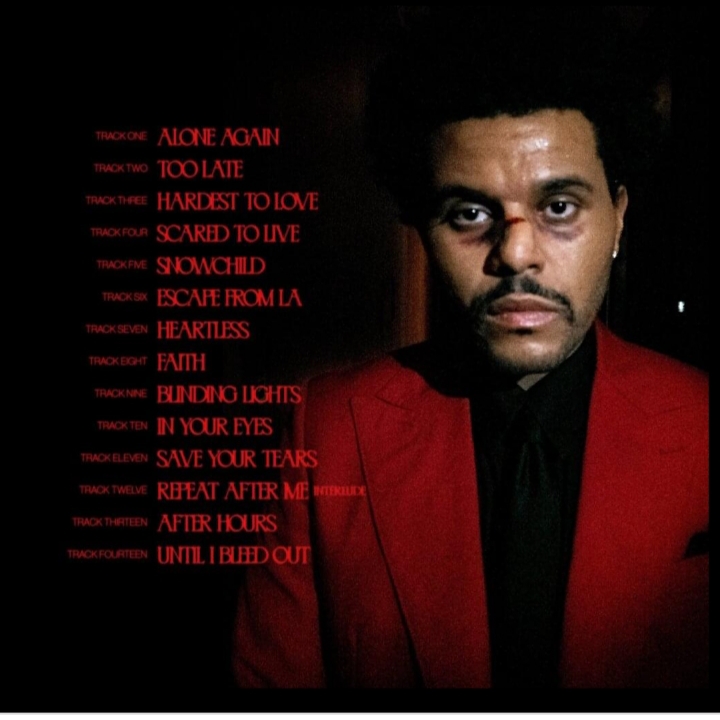 Many people have been speaking their minds lately on why "After Hours" was not nominated for Album of the Year or at least artist or song of the year for the Grammy Awards and other show events. In fact, it is making fans furious how The Weeknd has never been nominated for any award. 
Junior Bryan DIaz said, "I don't understand why The Weeknd didn't get nominated but artists who barely do anything get rewarded." 
 The Weeknd is one of many artists who have been snubbed by the Grammys, like Selena Gomez and also artists who have been nominated but have never won in any categories, like Lana Del Rey, Nicki Minaj and Snoop Dogg. All these artists have been in the music industry, breaking Billboards records and having hit songs for years. 
Junior Alejandra Flores said, "I feel like the album needed more appreciation from the Grammys because the album was one of the biggest hits that came out since 2020. He at least deserved a nomination." 
  Even The Weeknd came out with a statement on Twitter saying, "The Grammys remain corrupt. You owe me, my fans and the industry transparency" after getting shut out of all nominations this year. Diaz and Flores both agreed and said The Weekend deserved album of the year or artists of the year. 
With more celebrities coming out about how the Grammys are corrupt, most people can agree that this album deserved more than it got and some can agree it deserves more than others that did receive nominations. 
The Weeknd came out saying he might have a new album out before the end of quarantine to finish off the year. We'll see if Grammy voters take notice in 2021.