Theres A New Face On The $20 Bill
There is a new face on the $20 bill and for the first time since the 19th century it is a woman and for the first time ever, she is black. 
Back in 2016, the decision to have abolitionist Harriet Tubman replace President Jackson on the $20 was put into motion by the current Treasury secretary at the time, Jacob Lew. 
Harriet Tubman is well known for being a slavery abolitionist and an American political activist. Born into slavery, Tubman had escaped and rescued approximately 70 other enslaved persons and helped them to freedom. She is truly an American icon. 
The current face of the $20 bill is Andrew Jackson, the controversial 7th president who has been on the bill since 1928. This is slightly ironic since Jackson was initially wary and cautious of the banks and is now shown in every single one of them. 
Notice how officials did not decide to put Tubman on the $5 or $10 bills. The $20 has a special meaning in Tubman's history. 
Not only did Tubman help free enslaved persons but she also helped the United States Army during the Civil War. "Tubman was a scout, spy, nurse and laundry worker," according to Encyclopedia Britannica.
Tubman's monthly military pension was $20, which rounds to about $531 today. This may be a small payment in today's eyes but $20 is a significant number to remember in Tubman's history. 
On the other hand, former President Trump was against this idea and had his Treasury secretary Steven Mnuchin delay the process. He argued that "adding new security features to the money was a more urgent priority," according to New York Times columnist Alan Rappeport. 
President Trump and Mnuchin believed that the new face on the bill could not possibly be placed in effect until 2028 due to chemical reasons and also mentioned that it might not even include Tubman. Contrary to those beliefs, President Biden and his Treasury Secretary Janet Yellen are putting the new face on the $20 bill into full effect. 
In late 2016 the first design of the new bill was produced by the Bureau of Engraving and Printing. This design includes Tubman on the bill in a dark coat and white scarf.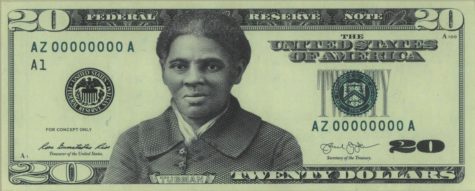 "It's important that our money reflects the history and diversity of our country," said White House Press Secretary Jen Paski. 
Although there is no official date set for the release of the new $20 bills, it will be an honor to have Tubman on U.S. currency and we can expect to see the face of the abolitionist icon on every $20 bill in the banks very soon.  
Photo Credit: NYT.com