Biden's Healthcare Plan Starts with Reopening Obamacare
Since President Biden has entered office he has set his eyes on implementing his new actions and propositions after President Trump's exit from the White House. However, it seems President Biden has plans to bring back a prior decision made by President Obama.
Biden plans to open enrollment for Obamacare and begin the Affordable Care Act which President Trump worked to undermine during his presidency. This decision comes as the Covid-19 pandemic continues to spread throughout the United States. This plan would be designed to make healthcare affordable for those that need it and make it easier for people to sign up for the insurance.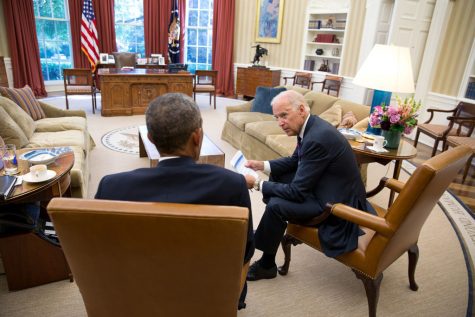 President Trump repeatedly stated that during his presidency that there would be a repeal or replacement of Obamacare, however, no major change was done to the healthcare plan. Trump did close enrollment for the program and denied reopening it even throughout the pandemic.
Biden had made a promise to build and improve on the program if he was elected President. White House Press Secretary Jen Psaki said, "President Biden does not believe, as a principle, it should be difficult…for people to gain access to healthcare. He has not been supportive in the past, and is not today, of putting additional restrictions in place".
The pandemic has affected everyone across the country in many different ways and the plan is to make sure those in need get the support of medical benefits especially in a time like this. CBS News reported, "Of some 28 million uninsured American's before the pandemic, the nonpartisan Kaiser Family Foundation estimates more than 16 million were eligible for some form of subsidized coverage through the health law." 
Since the pandemic layoffs have increased resulting in a higher percentage of uninsured people some even estimating between 5 to 10 million, according to CBS News this health plan would definitely help the American people. 
With the new plan, there would be new improvements and changes to go along with it. One major change would be lowering the price of prescription drugs. The prices of these prescriptions have been greatly increasing throughout recent years and the plan would repeal the existing law that bans Medicare from negotiating with drug manufacturers about pricing, according to NBC News. 
Another new idea being implemented is allowing undocumented immigrants to have access to the plan. This plan would give undocumented immigrants to have a public option for healthcare, but it wouldn't subsidized, according to CBS News. 
If this plan goes into effect we may see a happier America with receiving this plan. We are all struggling and right now it seems that we all need a little help and support from our government.