AFHS Will Reopen In-Person Learning Sooner Than Expected
Governor Doug Ducey issued an executive order on March 3 that calls for all schools to reopen in-person learning by March 15, or after spring break. 
According to Fox10, the order cites how 12 of Arizona's 15 counties are in phases where schools are considered safe to open, including Maricopa county.
This left Agua Fria Union High School District to make the quick change to students returning to school from March 22 to March 15, right after spring break. 
Students will still have the choice to either go back or stay online for the rest of the semester. 
On February 17, the Agua Fria Union High School District announced during their board meeting that schools will reopen on March 22 after almost two semesters of remote and hybrid learning. However, on March 3, Governor Doug Ducey announced that all schools in Arizona shall give the option for in-person learning before or by March 15th. This pushes the entrance day a week early, however, this won't affect the following daily schedule. 
Principal Molina and the administration sent out an email on February 27th to all parents, staff, and students explaining what will be happening in regards to the return of school. Here is what you can expect as both an in-person and online student. 
In-Person
In-person students are expected to go to periods 1-3 on Monday/Thursday and periods 4-6 on Tuesday/Friday. Students will be required to wear a mask at all times, and teachers will try their best to keep students socially distanced and safe in classes. 
 In-person students do not have to attend class, in-person or online, on Wednesdays. However, if they do want to see a teacher for questions or work time they are allowed to log in synchronously via Zoom that Wednesday.  
As an in-person student, the class will be like how it was pre-pandemic where students will be physically engaged in class with a teacher and board. There will be no Zoom meeting during class while in person like a hybrid.
 Teachers will teach for the first 80-85 minutes of the class, then teachers will transition to Extended OpportunityTime (EOT) for the remainder of the class, which will be spent to support any students, both those in-person and online. 
Lunch and breakfast will be free to all students so will parking. 
Online/Remote 
 Now if a student is online they will be asynchronous, which means that they will be learning mostly on their own with limited direct instruction from the teacher. They are responsible for making sure they use all the resources and directions the teacher provides them to complete the assigned tasks and assessments.  
As online students, they are expected to participate remotely (from their homes) 5 days per week. Similar to in-person students they are assumed to be working independently on their own for about 80 to 85 minutes each class working on the assignment provided by the teacher. 
Once EOT begins, which is towards the end of the class, they are expected to log into Zoom and begin their EOT session where students can get help and support. That EOT check-in will also be counted as a "present" attendance for that class. 
Every day during EOT and on Wednesdays during their scheduled classroom time, remote learners will have the opportunity to engage with their teachers either to ask questions or just to simply go over the work they've been working on asynchronously during that time. Also on Wednesdays students will have to participate in a live Zoom or Google Meet with their teachers on an early release schedule. 
This time will be a time for teachers and students to look at the previous week as well as the upcoming week. There will be a special live Advisory class for remote students on Wednesday mornings too.
Students will keep their teachers, and schedules would not change from the current remote learning model.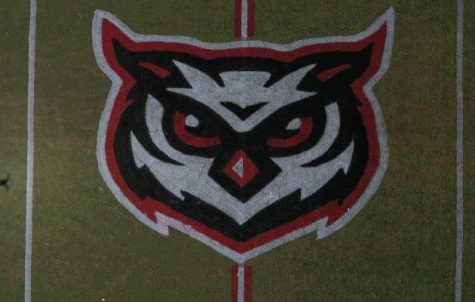 Also, teachers will be encouraged to record direct instruction (lectures, etc.)  from their in-person classes to post for these students, to create appropriate materials for remote learners, or to obtain or develop other quality content.
And lastly, regardless of what learning model you choose, Agua Fria will return to its normal 7:15 a.m. start time and will end at 2:10 p.m. 
As Spring Break approaches, this will give students and parents a short window of time to think about which learning model will be best for them before school starts back up on the 15. It's been a hard year for everyone and the teachers and staff are trying their best to keep everyone safe and healthy both mentally and physically. Now let's finish the remaining semester strong and confidently, either online or in-person. 
For more information or questions please contact admin, here's the school website and Principle Molina's letter from February 27, which has the school's number and address. It also has all the names of administration if you or your parents would like to talk to any of them: 
letter : 
https://docs.google.com/document/d/1Qc08YNIlfgCR0MJ6caAOFnZ89iZ85CAWw-blE9i5J9E/preview 
website :