Meet Ms. Johnson
By Alan Agundez Castillo follow me @OwlFeedAlan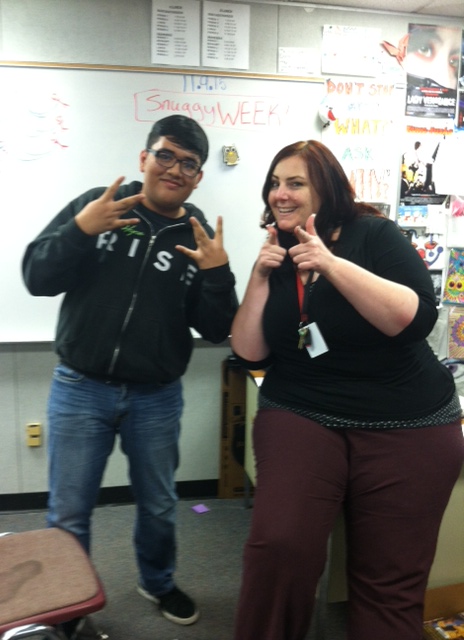 Our English department here at AFHS has many wonderful teachers, one of which is Ms. Christin Johnson!
Ms. Johnson is one of the freshmen honors English teachers and the AP English teacher for seniors. She attended Brigham Young University to earn her bachelor's and Grand Canyon University to get her master's. She has taught English for seven years and here at AFHS for three.
She has many aspirations for her students to accomplish. "This year I really want to help my AP students prepare for their exams and I want to help my freshmen students on future English classes so they can be prepared for future english classes," she said.
Of course, for every teacher out there, Ms. Johnson became a teacher for the money (Am I right?).
As she is an English teacher, I asked her if she had any recommendations for students who don't know what to read. "I would recommend any books that they think might be exciting, any book they are not told to read, but my favorite title is To Kill A Mockingbird," Ms. Johnson said.
Not only is she a great English teacher, she has many hobbies that many students can connect to. "I like going to movies, I like traveling, going to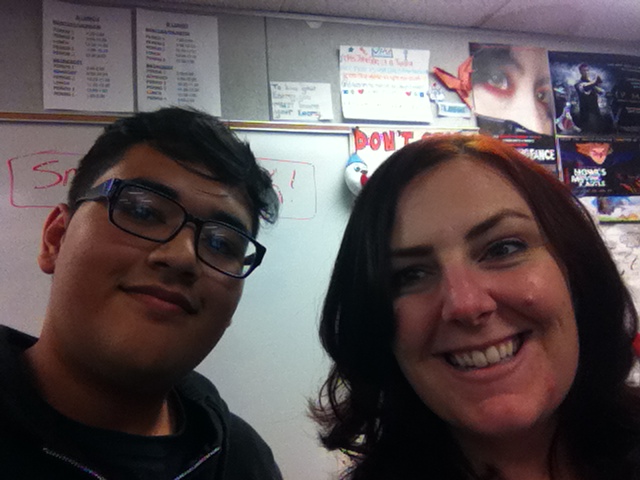 museums and concerts and I like sleeping," she said.
Ms. Johnson is also passionate about many things that can be useful in a student's life during high school. "I feel passionate about literacy, student self-confidence, [and I'm] very passionate about student's standing up for what they believe in, and not bullying others or being bullied," she said.
Even though she may seem like the ordinary English teacher, she knows a lot about student deals, including how to get wifi for $10 a month (An article on this will be coming soon). "Students that qualify for free or reduced lunch, your family can get $10 a month internet," she said.
When asked about what it means to #BeAnOwl, Ms. Johnson replied with: "Being an Owl means recognizing that it doesn't matter where you come from, but that everybody has the potential to succeed."