OPINION: Why Juice WRLD is One of the Best Rappers Ever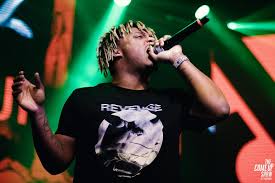 Juice WRLD is one of the best rappers to ever live because of how he tries to reach out to different audiences and sing about them. 
He sings about drug abuse, loss, and love — things that are prominent in today's world. Juice WRLD is my favorite rapper. I was pretty sad when I heard he died of an accidental overdose, but I'll be introducing some of his songs and explaining why he is one of the best rappers ever.
Juice WRLD always tried to help people through his songs because he's been through a lot and tried to get out of the abuse he struggles with. He discourages people from doing drugs by acting on what he went through and the different ways his life could have gone if he abused drugs as much as before. 
Jessica Shelton of Song Meanings and Facts says, "Or looked at from a different angle, Juice is presenting his own woes as a junkie as a warning to others who may be experimenting with drugs. But this idea is perhaps made more evident in the track's music video, where he depicts himself going through a 12-step drug-recovery program. Moreover the clip climaxes by displaying the actual phone number for the National Drug and Alcohol Treatment Hotline as well as an anti-addiction message."
Juice WRLD thinks badly about drugs but he can't help himself so he tries to help others. He knows the damages that drugs can cause and had told the media that he wanted to end his addiction. It's a brave thing to put it out there that you are addicted to something and he does this to help him and others recover from abuse.
Juice WRLD has been through a lot in his life so he raps about it as a way out and as a way to express himself to the world and the people that go through the same thing. In his own words he explains it: "In order to take somebody out of the dark place they're in, you need to be in that dark place with them. Like, there's a lot of hard drug use that's public nowadays, so I'll just take my demons and put them out there."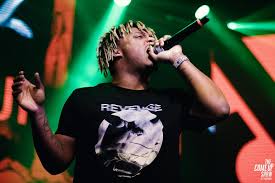 Juice WRLD has great empathy for those with the same problems as his own.
But Juice WRLD doesn't just talk about drug abuse, he talks about love. In my personal favorite album, Death Race For Love, he has a song called Flaws and Sins. He sings about how he doesn't care about anything negative about her. 
In another explanation they state, "Indeed he acknowledges her 'flaws and sins'' but has fallen in love with them also, and her "scars" appear as beauty marks to him. She emits a light in his world that cannot be put out even amidst the darkness that surrounds him." True love doesn't care if you have flaws because you focus on the good in that person and you fall in love like Juice WRLD did. 
He created great love songs and songs that will reach out to people and touch them. Juice WRLD never disappointed when he created a song. He was a really talented individual that I wish never had overdosed. 
RIP Juice WRLD, December 2, 1998 – December 8, 2019.