OPINION: Why I Hate The Grammys And Why You Should Too
The biggest night in the music industry just happened and I can confidently say that I'm disappointed but definitely not surprised. The 2021 Grammys was not only the biggest event of March but also the biggest flop.
 We already knew the Grammys were crap but many people such as I hoped things would change this year especially after the awards were called out many, and I mean many, times on social media for their obvious racism and unfairness. 
However, before we get on to why Grammys 2021 was a big disappointment let me tell you about some of the god-awful crap they've pulled in the past to earn their unofficial name, the "Scammys." 
During the first Grammys in 1959, the legend Ms. Ella Fitzgerald lost the Best Rhythm & Blues Performance award, which doesn't make sense because MS. ELLA FITZGERALD IS THE QUEEN OF R&B MUSIC. 
You might assume she lost to another black artist because, well, Rhythm & Blues comes from African-American communities but that is completely wrong. SHE LOST TO THE WHITE BAND WHO MADE THE FREAKING TEQUILA SONG — THE FREAKING TEQUILA SONG. THE ONLY WORDS IN THE SONG IS TEQUILA. 
And this has happened multiple times with other Motown or POC artists, where even in their own categories (like R&B and Rap), white artists are chosen over them regardless of actual music statistics. 
 Ella Fitzgerald wasn't the only POC artist who was snubbed by the Grammys over the years. 
If we look at recent times, take Kayne West for example. In 2004 and 2005 he created in my opinion some of the best rap albums in the early 2000s. Late Registration and Once Upon a Time in 2004 were both nominated back in 2005 and 2006. Kanye West's "Jesus Walks" from the Once Upon a Time in 2004 album lost song of the year to John Mayer's, "Daughters," which I heard was not his best song. And in that same year, he lost the best new artist to Maroon 5. Then, he lost album of the year the next year to U2 over his iconic Late Registration album. 
Oh my god speaking of rap, did y'all know that the Grammys invited Mac Miller's family to the 2019 Grammys to honor him because he had died the previous year. He was nominated for the rap album of the year. Assumingly everyone thought he was going to win because why would you fly a dead man's family (who were still mourning) out to NOT receive the award and not honor his career, which unfortunately was what happened. 
Mac Miller's parents had to watch their son lose his first Grammy to Cardi B — that sucks. And no offense to Cardi but I simply don't think she should've won that year. 
Not only because of Mac but also because of the other rappers who were nominated which were Travis Scott, Pusha T, and Nipsey Hussle were just better than Cardi. Travis Scott had THE biggest album of the year with Astro World charting almost all of its songs. Everyone and their mommas and grandmommas knew Astro World. It became such a pop culture icon that even people outside the US knew it. 
And Nipsey Hussle was an amazing rapper. He was very respected in the rap scene, especially in the hood. Unfortunately, he also died a few months after the Grammys. And regarding Pusha T, to be honest, I don't know him but he must be a great rapper because he was nominated but then again Cardi was also nominated, soooo. Lol jk, all these artists are great in their own way but some artists do obviously deserve the award more than others. 
Like back in 2014, Kendrick Lamar's, Good Kid, M.A.A.D City lost to Daft Punk, freaking Daft Punk, and don't get me wrong I love Daft Punk but Good Kid, M.A.A.D City was a banger and he also lost Best New Artist that same year to Macklemore. But it's ok because Kendrick Lamar comes back in 2017 and wins best rap album of the year with, DAMN. 
Or, Beyonce's Lemonade should've won album of the year instead of Adele's 25 in 2017. I mean, even Adele knew she shouldn't have won that award even though both albums had a record-breaking sale. Lemonade had a bigger impact on pop culture and on people.
Because of the serious lack of diversity happening every year, artists like the Weeknd, Zayn Malik, and even Eminem are boycotting the Grammys. 
When Tyler the Creator won an award for his album last year, he said, "Whenever we, and I mean, guys that look like me, do anything that's genre-bending or that's anything they always put it in a rapper urban category, which is I don't like that urban word. It's just the politically correct way to say the N-word to me. Why can't we just be in pop?"
And I truly agree with him. Why are POC artists put on a box when their white counterparts get to exist in any genre when people of color are the ones who have the most influence? 
When Billie Eilish won 5 Grammys last year, everyone was appalled because, one, they were all the big awards like album of the year, song of the year, artist of the year, and so on; and two, because only 10 POC artists in Grammy history have won the big awards. Yup, you heard me correctly, it took one album to lend 18-year old  Eilish 5 plus award while it took people like Beyonce, Kayne West, BTS, etc. years to even be recognized. 
Eilish isn't a bad artist. She makes pretty good music and her album stats are pretty good but I don't think she deserves 5 awards compared to Ariana Grande's Thank U Next and Lizzo's Cuz I love You. 
And don't even get me started on Nicki Minaj not even getting a single award in her whole career. So Grammys you're telling me you've never listened to Super Bass or THE WHOLE PINK FRIDAY ALBUM? Even her recent work is somewhat good. Yet the Grammys have and will never appreciate Nicki and her impact on the rap industry. Nicki walked so artists like Cardi and Meg Thee Stallion could run, who by the way, have won Grammys.
We all knew the Grammys were rigged from the start. Former Recording Academy CEO and president Deborah Dugan was actually fired last year after she filed a discrimination complaint with the Equal Employment Opportunity Commission (EEOC) against the Academy. 
In her statement, she said that they didn't protect (female) workers or artist and also called it a "boys' club." Dugan claims in her EEOC filing that the board "manipulates the nominations process to ensure that certain songs or albums are nominated when the producer of the Grammys (Ken Ehrlich) wants a particular song performed during the show," and that the board is permitted to add in artist nominations at will — thereby kicking other artists out. 
As a result, she said, "Ed Sheeran and Ariana Grande, who had been voted for by the membership, missed out on nominations in the 2019 Song of the Year category."
She also said, "Board members, including those who represent or have relationships with nominated artists, sit on these secret committees…Indeed, it is not unusual for artists who have relationships with board members and who ranked at the bottom of the initial 20-artist list to end up receiving nominations."
Let us sit and take that in. Last year the former Grammy CEO confirmed that everything is rigged and only the "popular" people with connections will win even if they suck.
Surprise surprise, the Recording Academy obviously denied everything in Ms. Dugan's EEOC. But I don't care about what they think because what Dugan was saying sounds 100% believable and can explain why some artists are put in a 'box' and why some artists are still getting nominated for songs they released years ago. 
Now let's talk about this year's Grammys and why'd it will be going in the worst Grammys hall of fame. 
First, let's start off with the Grammys deciding to announce all the POC-dominated categories (like Rap and R&B) before the show so they wouldn't be televised on the main program. I don't know about you but that seems like a hate crime to me. Anyways, why is Post Malone still getting nominated for an album he dropped 2 years ago. Yup Postie is still getting nominated in big categories for his Hollywood's Bleeding album which dropped in 2019 and it's not even his best album it's literally filled with radio and department store music. 
I have a conspiracy that he's only still getting nominated as a filler because the Grammys don't want to nominate people who actually deserve it, including Justin Beiber. He hasn't dropped a good song since his breakup with Selena in 2012.
However, the biggest snub of that night was BTS's loss to Ariana Grande and Lady Gaga in the best pop group and duo performances category. 
Now for the many people who don't know anything about Kpop or BTS let me educate you real quick. 
The song Dynamite by BTS was a WORLD RECORD BREAKING SONG. According to Billboard and Guinness world records, Dynamite spent weeks at No.1 on Billboard Social 50 chart, it has the most viewers for a music concert live stream, it is the best-selling album in South Korea, it is also the most-viewed YouTube music video in 24 hours by a K-pop group, as well as being the most-viewed YouTube music video in 24 hours, and the most-viewed YouTube video in 24 hours. Even this wasn't BTS's best song and the album was still crushing the American and International music charts and is still now. 
I personally think the Grammys did them dirty for not nominating their last album Map of the Soul, 7 which is a masterpiece. And also refused to nominate any of their KOREAN songs. (Mind you, Dynamite is BTS's only ENGLISH song). They wrote just to catch the attention of the American public.
So the Grammys only nominated their one English song and told them they could only perform that song and no other song. They also purposely put BTS performance at the very end to gain views because they know BTS has the biggest fandom and the Grammys needed views. I don't know about y'all but that seems very xenophobic to me. They used them for views and 'clout' without even looking at who they were as artists and why they have such a big fandom in the first place. 
It's ok though because BTS has over 300 awards and the Grammy is nothing. And according to the New York Post, they have about 180 million people in their fandom who are also known as Armys. 
If I were to go to each category one by one and tell you who should've won or who shouldn't have been nominated, we would've been here all day, not even joking.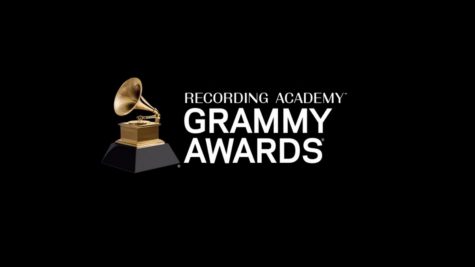 And lastly here's a hot take of people or albums I THINK who deserve a Grammy:
Sza (literally any Sza song should be nominated), BTS, Doja Cat, Chloe x Halle, the Weeknd (especially for his recent album After Hours), Nicki Minaj, Mac Miller, Snoop Dogg, Katy Perry, Diana freaking Ross, Blake Shelton, Big Time Rush, Tupac, and so many more. All these people have all had an impact on music and are very well respected artists.
They are all worth more than a stupid award and have proven that they didn't need a Grammy to show how great they all are as musicians. 
Honestly, the Grammys aren't the first and only award show that is obviously a scam. The Oscars themselves suck at recognizing that many foreign and POC films are just simply better than many American ones.
Anyways Grammys, do better and stop playing the favoritism game. We are tired of complaining about the same thing every year with y'all, and until then my hate for you is as strong as my hate for pineapple on pizzas.
Here's more on the biggest snobs in Grammys history: 
https://www.vulture.com/article/the-greatest-grammys-snubs-of-all-time.html 
About the Writer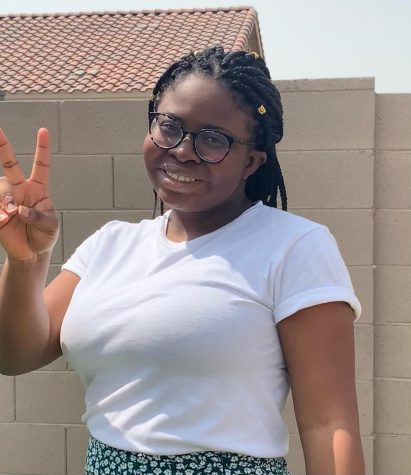 Raheemat Alade, OwlFeed News and Media Editor
Raheemat Alade, or as some people call her Ray, is a happy, strong-minded, and adventurous person. She is a returner to the OwlFeed News team and is ready...