OPINION: Why Did Students Choose Remote Learning?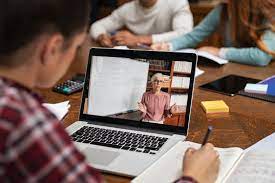 As many of you know, the 2020-2021 school year began with full remote learning back in August, with no idea of when students would return to in-person learning. Agua Fria High School gave students the option to return to campus for hybrid classes in October, but this was shut down after only a few weeks due to Covid spikes. 
Agua Fria returned to remote learning and in February announced that students would have the option to return to campus permanently for the remainder of the school year, unless  COVID cases were to spike up again. 
In the original announcement, students were subject to return to school on March 22, one week after spring break. Arizona Governor Doug Ducey decided that this would not be the case and that all students should report to in-person learning on March 15.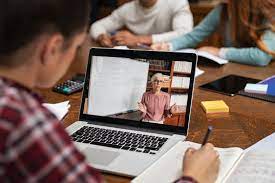 Agua Fria took this news with ease and worked harder than ever to prepare for the return of students. 
As mentioned, students received an option to return to campus this spring or to remain online. Now my question is, if you had the choice to go back to school, why didn't you? Whether it was for COVID safety reasons or personal learning experience, people had their reasons. 
I personally chose to remain a remote learner because I enjoy getting to do my school work at my own pace. It ensures that I am remaining accountable for myself. Remote learning also gives me more time to do other things throughout my day, like going to work without having to rush straight from school. 
Agua Fria senior Raven Blankenship also chose the remote learning option. 
"Since the pandemic started, I've really felt comfortable with virtual learning, so it wasn't like I was missing out on much," Blankenship said. "I also have family members that are high risk, and my sister does physically attend school because that's just something she needs, so me staying at home kind of made sense to minimize exposure for our household while still allowing my sister to learn in the way she needs to."
One factor that really affected my choice as well as many other students' choice in returning to campus was the social aspect. Being my senior year, not seeing my friends every day and not having all of the events that I would normally have is pretty upsetting. This was the main reason that I considered returning to school. 
This was also a consideration for senior Javier Rodillas. 
"I was considering it for a while, just because of the fact that it is my senior year and I may not see some faces that I would miss after high school," Rodillas said. "But I changed my mind because in my eyes, the people I would want to see at school, I could make time to see outside of school." 
Whether you chose in-person or virtual learning Agua Fria is going to finish the 2020-2021 school year out with a bang! 
Photo Credit: Pedagoo.com