Getting to Know Ms. Schober
Nathalie Alejandro-OwlFeed
Follow me on Twitter: @journalismnat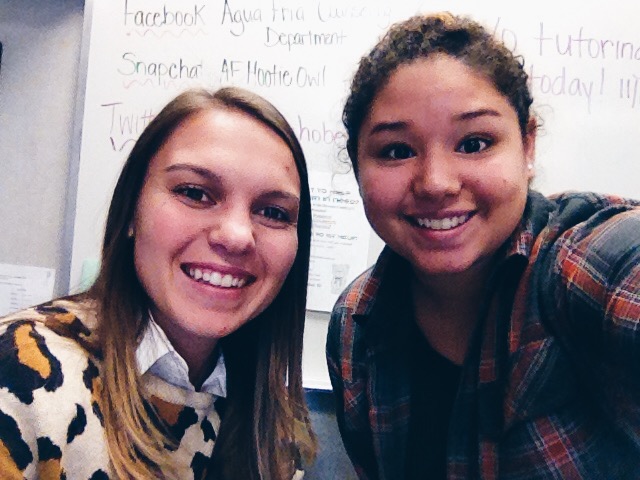 Ms. Schober is a freshman English teacher that has a true passion for what she does.
"I knew since fourth grade that I wanted to teach," Ms. Schober said, Not only at a young age was she sure of her career choice, but in high school she had an inspiring mentor.
Ms. Schober's English teacher was someone she looked up to. Not only did he teach with a passion, but he taught life lessons as well.
With the knowledge of how to cope with life, she decided to put it to use and pursue her career of teaching English by going to Arizona State University.  
"My favorite part of teaching is seeing the lightbulb go off. It's a great feeling," Ms. Schober said. She considers all of her 95 students her kids. She enjoys interacting with students and getting to know everyone's different type of learning style.
Agua Fria High School is a culture and environment Ms. Schober loves. To Ms. Schober, #BeAnOwl means "being involved in both academics and extracurricular activities, being the best possible person, and being kind."
On a bit more personal aspect, Ms. Schober has three older brothers, a 3-year-old niece, and a nephew, who are her world. On weekends, she enjoys relaxing, hiking, and, as any great English teacher would, reading. She enjoys reading classic novels such as Jane Eyre and The Great Gatsby, but also loves newer books like The Fault in Our Stars and Harry Potter.
A fun fact about Ms. Schober is that, despite Shakespeare being a classic author and a love for most English teachers, she was not a fan of him until he became a part of her curriculum as a teacher.