Baby In Intensive Care After Being Mistakenly Shot By Houston Police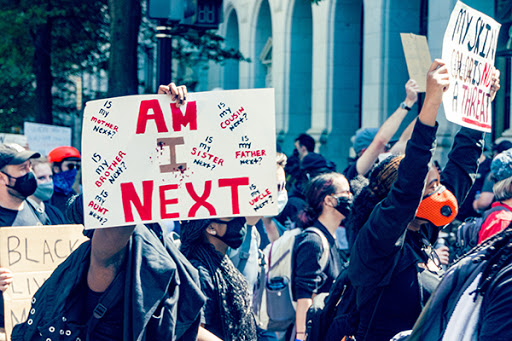 A 1-year-old boy has been in the intensive care unit since early March after being shot in the head by Houston police earlier this month. 
Daisha Smalls was pumping gas when officers pursuing a robbery suspect fired into her vehicle, injuring her baby, Legend Smalls. According to Houston Executive Assistant Police Chief Troy Finner, the perpetrator, who was killed, got into Smalls' car and an officer suspected him of attempting to carjack her.
She declined to give him her vehicle because she told him that she had a child in her car and that she would not leave her car without him. 
Benjamin Crump, a civil rights attorney who is representing Smalls alongside attorneys Antonio Romanucci and Darren Miller, argued that by shooting the perpetrator, police threatened Smalls, the baby, and others. Even if the officers were unaware that Legend was in the vehicle, Crump said, "They were aware that Smalls was inside."
"The objectiveness is that there are innocent people in the line of fire. And we know that you do not shoot, unless you know what your target is," Crump said. "And clearly the Houston police did not know their target, because they hit Legend squarely in the skull. Not a graze wound."
"We know you don't fire until you know what you're aiming at. And obviously, the Houston cops didn't know who they were shooting at when they struck Legend square in the head — not a graze wound," Antonio Romanucci, one of the attorneys representing Smalls, added. "There was a high risk of serious injury to people, and that is precisely what happened because this was not a justified shooting by their own rules."
Finner said the day after the shooting that the cop who shot his weapon was on active leave, which is standard protocol. Finner reported that the officer was "deeply worried" about Legend's wellbeing.
Legend had several seizures and was on a ventilator for more than ten days. Legend Smalls had to have a portion of his head shaved to reduce brain swelling. Legend is in the pediatric intensive care unit.
"My son didn't deserve this," Smalls said Tuesday while speaking with her attorney, Crump. "He still has bullet fragments in his head, and he's in intensive care. And I just want my baby to be safe… I just want him to recover."
The case is the latest officer-involved shooting to make national news, after the death of George Floyd at the hands of police, which triggered weeks of marches around the country and a national reckoning on race, leading to a series of changes ranging from political to social.
According to the lawyers, a lawsuit against HPD is in the works. Crump also wants HPD to release the entire surveillance video from the gas station as well as any body camera footage.
"To continue to deal with problems like this over and over again — we have to make a change," said Darren Miller, the third attorney, and a four-decade Houston resident. "We can't keep doing this."