Ranking Lana Del Rey's Albums
Lana Del Rey, née Elizabeth Grant, broke into the music scene in 2011 and achieved cult fame status even before her first album 'Born to Die' was available on streaming sites and stores. 
Her fame, however, came with high judgement, as her debut on SNL was heavily criticized and her name has been dragged through the mud by people claiming she's an artist with all hype but no talent. Lana spent the next decade revamping her image and changing her musical style in a way that allowed her to express her personal views.
With the arrival of her sixth major label record 'Chemtrails Over the Country Club,' Lana bears a discography that never varied so amazingly until now. From 'Born to Die' to 'Chemtrails,' the sound of her music and lyricism has evidently evolved as Del Rey sings about topics like heartbreak, death, love, and political criticism over the course of six studio albums and one EP. 
Honeymoon (2015)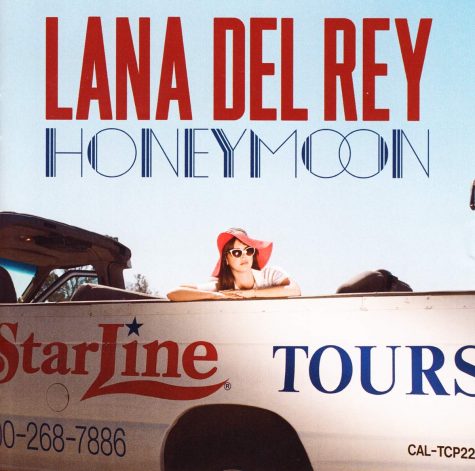 Even though it is ranked at my lowest, Honeymoon is most definitely not a terrible album. However, when compared to her other material, it feels much more lacking and at a slower pace. 
With a tracklist that clocks in at 65 minutes long, it at times struggles to capture the listener's attention and keep us in focus. The album, in contrast to the cover's gorgeous blue and red color schemes as Lana looks on in a limousine, is tragic and melancholic.
 Del Rey sings about love and romance but it sounds more as if she's mourning and suffering instead. The music and lyrics sound elegant and grand with subtle layered vocals supported with infused elements of blues, baroque and dream pop. The sounds present in the album are gloomy melodies with exquisite guitar strings and downtempo synths. 
I feel as if you have to be in a specific mood to truly understand the album, which is the way Del Rey intended. 
Personal Favorites: Salvatore, God Knows I Tried, The Blackest Day 
Born To Die (2011)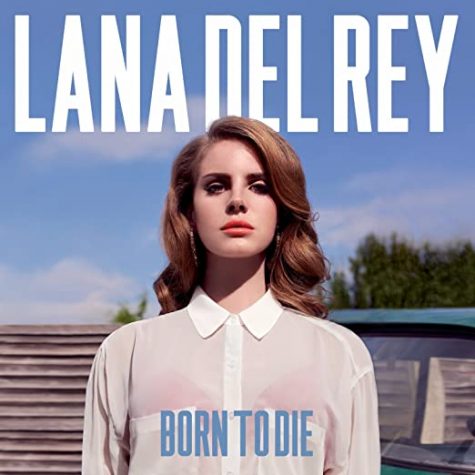 Even before the release of the album, songs like "Video Games" and the hit remix of "Summertime Sadness" became viral on both Youtube and radio, drawing attention to who Lana Del Rey really is. On her major label debut, Del Rey blends trip hop beats with catchy melodies that were a wonderful expression of her image at the time and provided insight of what she can do. 
However, a lot, if not most, of the material on the album can sound repetitive due to the lyrics of her being pinned as an object for men to chastise over. The concept at first seems very draining but the music makes up for it and improves the listening experience.
Personal Favorites: Radio, Diet Mountain Dew, Million Dollar Man 
5.Chemtrails Over the Country Club (2021)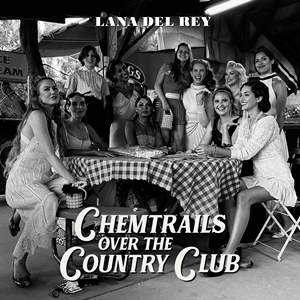 Released over a year into the pandemic, Chemtrails at heart feels ultimately optimistic. Moving away from the woman she was over a decade ago singing about Hollywood west coast glamour and being an object for men, Chemtrails instead is a more stripped back effort favoring an image of her roaming the midwest, singing songs of beautiful rural America. 
The album features themes of escapism, nostalgia, and love that shake together and produce a sound that is pleasant and fresh. Musically, the album features heavy inspiration of Americana, country and folk rock. 
The album sounds high and hopeful and gives feelings of appreciation of being alive and living in the moment. Also present through the album is the sense of wanting freedom and escaping to a land where no one knows who you are so you can live peacefully. 
It's exciting seeing Lana's character development from her beginnings of being a rising star to now being a songwriter creating art from the bottom of her heart. 
Personal Favorites: Tulsa Jesus Freak, Yosemite, White Dress 
Norman F****** Rockwell! (2019)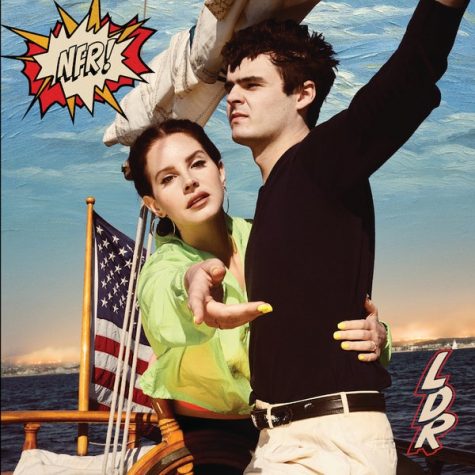 Del Rey's second most recent release, NFR! is an album conceived during a time where U.S. history is being re-written and has made a large impact on Lana. 
Del Rey announced in 2017 that she no longer would perform with an American flag, and this was a big deal since a lot of Del Rey's music and image was centered around 50s and 60s American culture; for someone like her, this felt as an act of resistance to the current state of politics. Spencer Kornhaber from The Atlantic even described NFR! as an "obituary for America." 
Musically, the album has influences of classic 70s rock and psych-rock, with many piano led ballads. The album clocks in at around 67 minutes and although it does feel long at times, with most songs being over 5 minutes, Del Rey does an amazing job at keeping attention with the lyrics and breathy vocals present. 
NFR! is an album that is beautifully coordinated in a team effort with Jack Antonoff.  
Personal Favorites: Cinnamon Girl, The Next Best American Record, How to disappear
Lust For Life (2017)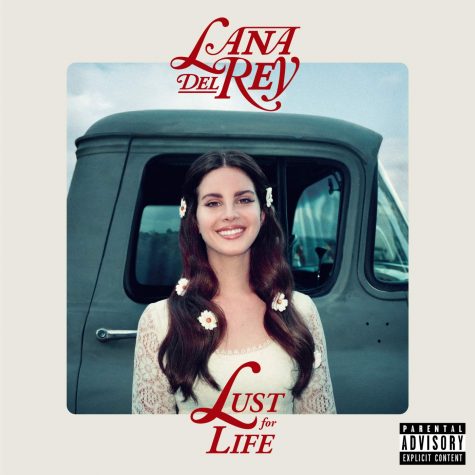 As her fourth major label studio album, the sound of Lust For Life is a mix of heavy pop influences with folk, hip hop, and trap thrown in as well. The album also features collaborations with ASAP Rocky, Stevie Nicks, Playboi Carti, Sean Lennon and The Weeknd. 
The album's songs are a gorgeous blend of genres. Lana does an amazing job of captivating the listener and pulling them into her hazy, nostalgic world of Americana pop culture. 
In this era, Del Rey's writing skills jump out with her feelings from wanting seclusion on black beaches to transporting to a Woodstock festival in the 70s. One of the most outstanding features of this album is the fact that she is beaming on the cover, a surprise, instead of a brooding expression as usually seen on her previous albums — a testament to show this album signifies a turning point in her career where she sees life as a mystical concert. 
Personal Favorites: Cherry, Groupie Love, Tomorrow Never Came 
Paradise (2012) 
While "Paradise" is not actually a full length LP, it was released as a reissue called "Born To Die: The Paradise Edition." However, it most definitely deserves a spot on the list as the music in the EP feels especially cinematic and enchanting, mainly in part due to the release of the short film "Tropico," which features numerous songs off the album.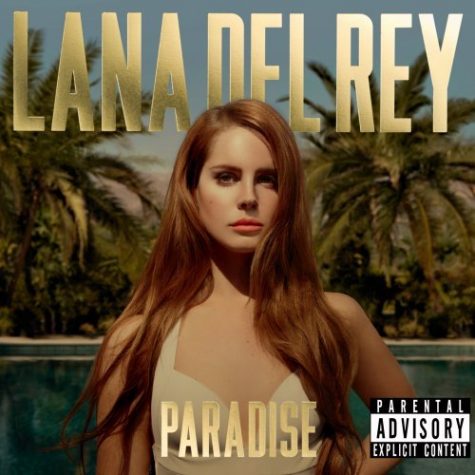 The film is a story about Adam and Eve in the Garden of Eden and the sins and pleasures of being human. Beautiful as a stand alone, but with BTD, the album feels complete and shows the art and effort Lana puts into the creative process of her music. Musically the album is a mix of baroque pop with billowing vocals and lyrics containing imagery and heaven and hell. While listening, the music swirls through your ears and it feels otherworldly, as if Lana is taking you through her Garden of Eden. 
This album is special as it really gives insight into her mental health during her fresh years of stardom and being harassed by critics after her disastrous SNL performance. In her own words, "I'm tired of feeling like I'm crazy." 
Personal Favorites: Gods & Monsters, Blue Velvet, Burning Desire 
Ultraviolence (2014) 
Back in 2012, after her debut, Lana dismissed rumors of her releasing another album and even stated in an infamous interview with Tim Jonze of The Guardian, "I wish I was dead already…I've already said everything I wanted to say."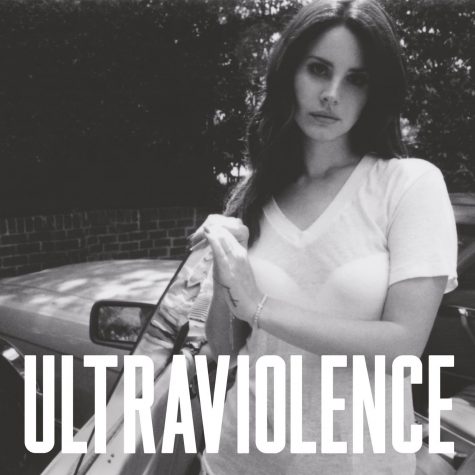 Those gloomy words resonate after the release of her sophomore Grammy nominated effort "Ultraviolence." Trading away hip hop beats and fantasies of summer love, she instead opts for heavy guitars and tragic stories of abuse, and the corruption of money and drugs. For outside listeners not familiar with her image, these descriptions can sound discouraging, but listening to the music is an experience I'd recommend to everybody. 
Lyrically, UV is described as a loose concept album and it's easy to see why; nearly every song on the album features a story of Lana facing a negative situation with a man. Musically the album is rooted in 70s psychedelic rock and features gorgeous strings, whether it be electric guitars or violins, and loud booming drums that resonate in your ear after a song is done. 
From the break-up styled opener "Cruel World" to the melancholic ballad closer "Is This Happiness," the album feels one of a kind in a way that even though we've seen what Lana is known for, she managed to surprise us in a way that is sorrowful yet oddly beautiful. 
It's important to note that this era of Lana's music was so impactful it managed to inspire an era of teenage rebellion on sites like Tumblr and Twitter and even gave inspiration to hit artists like Lorde and Billie Eilish. It's hard to put into words the feelings this album gives me specifically, but it's more or less an experience into the world of a woman being broken down by society.
Personal Favorites: The Other Woman, West Coast, Ultraviolence