OPINION: Dr. Seuss: An American Racist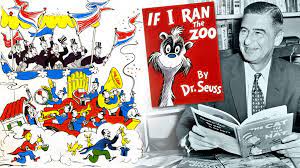 You may like Green Eggs and Ham, but did you know that Dr. Seuss has been getting away with anti-Asian, Arab, and Black racism since he first started writing?
Six of the adored children's author's books will no longer be published and many of them are being removed from shelves as we speak.
The main example that the media has currently been showing of Seuss' racist imagery is in his book, "And To Think I Saw It On Mulberry Street." The image shows a man with yellow skin, slanted eyes and a pony tail who is eating a bowl of rice with chopsticks. The words "Chinaman eats with sticks" is depicted above this image.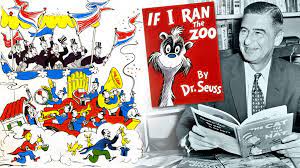 Another example is the image that has three Asian men in wooden sandals carrying a bamboo cage on their heads with a white man on the top of it and the words, "I'll hunt in the mountains of Zomba-ma-Tant / With helpers who all wear their eyes at a slant." 
The other books that will no longer be published are"McElligot's Pool," "On Beyond Zebra!," "Scrambled Eggs Super!," and "The Cat's Quizzer."
The decision to end publication of these books was actually made about a year ago, according to the foundation company of Dr. Seuss. 
Most of Dr. Seuss' books were also translated and published in over 100 countries, according to AP news. This means that ALL of those books must be reviewed and taken off the shelves too. This process could take years but is being pushed in effect now. 
Although this scandal is just now coming to light, Dr. Seuss is still very popular and, in my opinion, he always will be. In 2020 his foundation earned approximately $33 million, before taxes. According to AP news, Forbes actually named Seuss the #2 highest paid dead celebrity, following Michael Jackson. 
Suess is also still very popular and people are still buying his books. In fact, 20 of Amazon's top best selling books are Dr. Seuss books. These books include some of the classics such as, "Oh The Places You'll Go" and "Green Eggs And Ham." 
It's sad to think that our childhood readings and artists have put such negative energy and thoughts into their work for small children to read and not even notice. 
There is no stopping the popularity of Dr.Seuss books but maybe this will remind people to check out what they are reading to their children before reading them a racist bedtime story.