Mikayla Freeman Marches Her Way to Adulthood
Playing her trumpet with all her might, you may recognize Mikayla Freeman every football Friday night or even from leading the Agua Fria Band during pep assemblies in red and white. 
Mikayla Freeman is truly a star both in and out of school. She is a part of Link Crew and has done yearbook and cheer in previous years. However, she is most notable for being the drum major of our AFHS school band. 
She has been a part of band for all four years of high school and doesn't regret a thing. 
"It truly from the first day reminded me of this really big family," Freeman said. "With arguments from time to time and amazing memories for others. It truly just makes you feel so at home. 
"In the years I progressed in the band, the more I truly loved it. Everyone there is there for you like no one else and it fills this piece you really did not know was missing." she continued. 
It was unfortunate that Mikayla couldn't partake in her last season of band this year due to the pandemic and even claims it the most saddening moment of the year. 
Even though Freeman won't be counting band after high school, she will be carrying her Owl pride to Grand Canyon University this fall. 
"Even though everything in my life is a big accomplishment, making it to college is definitely on the top of the list," Freeman said. 
She will be going to GCU to get a degree in biochemistry and molecular biology, and hopes to be a research biochemist, working on the discovery of cures.
However, Mikayla didn't always want to be a research biochemist but did always enjoy science and wanted to follow a path somewhere in the area. 
A lesson Mikayla learned in her four years at AFHS that she will take onto college is "that so many things are going to happen but you truly can have the strength to push through."
After a crazy and fun four years, Mikayla's message to any underclassmen is to sincerely take advantage of all the opportunities because you never know when or what will be your last. 
She even says she regrets not enjoying her junior year enough before having it be cut short.
Other than being known for her Owl pride spirit during school, Mikayla is also known for her loving and fun personality.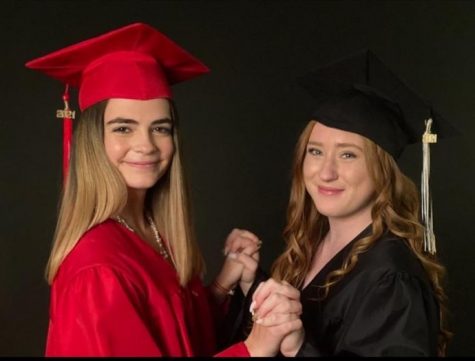 "Mikayla is very caring and always puts others before herself," said Nevaeh Roth, Mikayla's best friend. "She always makes sure you have a smile on your face even during the toughest of times. She's always thinking of others and is always there when you need a shoulder to cry on."
Nevaeh Roth is Mikayla's long-time friend. They've been best friends since childhood and even promoted 8th grade together. Ever since they've been together through thick and thin. 
"The world should know how not only is she a good friend but how she is such a great person," Roth continued. "She loves to help others and loves to find ways of being helpful throughout the environment or even just helping out in general. She always makes sure to be positive even during the hard times and just always has a smile on her face. Mikayla is also very trustworthy and loyal to others." 
This is no surprise because even Mikayla said she would describe her character as "charismatic, fiery, high-strung". 
Roth does want to send this message to Mikayla: "I hope that you achieve great things in college and in your future. Stay who you are and always be sure to keep a smile on your face. I love you <3"

Someone who also enjoyed Mikayla's lovable personality is band director Mr.Garcia, who had Mikayla for all four years. 
"Mikayla was a wonderful student of the musical arts since I met her," Mr. Garcia said. "She genuinely put in her best effort and lived by the motto, 'Constant and neverending improvement.' There wasn't a day where she didn't try to make the band a better place."
Mikayla took her passion for music and band very seriously and would do anything to play again.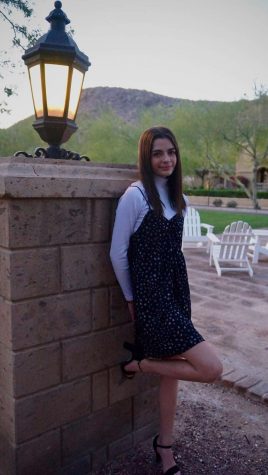 "I would describe Mikayla as a dedicated and loyal student of the arts," Garcia said. "She always worked to improve her musical ability. She was also a confident leader who helped bring out the best in all of her peers."
Garcia said he will definitely be missing Mikayla as she proceeds to leave high school, especially "Mikayla's contagious, yet real, positive attitude." 
But he does send this message to her: "As you go forward, remember the true life teachings from marching band — always be aiming for higher, and remember to appreciate your own personal growth. There's nothing greater than reflecting back and seeing how far you have come after working hard to achieve a goal."
Mikayla thanks everyone in her life for making her who she is now but thanks her mom, dad, and sister for specifically being the people who have pushed her to achieve what she has.
Mikayla's personal motto has been, "Breathe, it's just a bad day, not a bad life," which is no surprise given her chill and down-to-earth personality. 
We are definitely going to miss Mikayla Freeman as she continues her journey ahead into life.