From Plays to Pirouttes: This is Addi Wilson
From the grand acting stage to the competitive dance floor, Addi Wilson never fails to amaze everyone around her. Addi is a humble, funny, and passionate human with lots of talent. 
She made the most out of her four years at Agua Fria by joining dance, pom, and even theatre. She definitely has a bright future ahead of her. 
Addi has been dancing for 15 years, this being her 15th year. 
"I actually started dancing so young because I wanted to be an ice skater but I had no balance so I started dancing and stuck with it," she said. 
Coming to Agua Fria she joined Varsity Pom and Performance Dance her freshman year. All together she's been dancing for Agua Fria all four years of high school. 
"I think dancing is just a cool skill to have," Addi said. "Dancing so young helped me find where I belonged in a way and helped me know what I wanted to do in my spare time."
Along with being a phenomenal dancer, Addi also joined theatre her sophomore year by helping with set design. "Bryan told me to help with the set and I was painting, thinking that this was really cool," she said. 
Junior year she made her acting debut, playing the moon in Agua Fria's production of "The Addams Family." She sprained her ankle the week of the show but kept dancing all three nights, showing just how tough and resilient she is.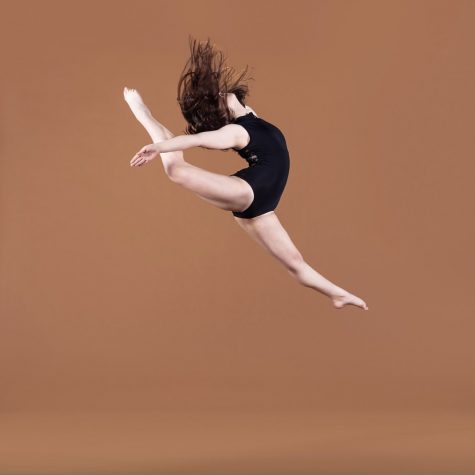 She was casted as the white rabbit in a Senior One Act but due to Covid, the show was canceled. She really shined her senior year though, landing big roles such as Carla in the musical "In The Heights" and in the Senior Directed One Acts as Alexis in "Welcome to the Neighborhood." 
"My favorite memory was definitely doing 'In the Heights,' it was the cherry on top to senior year," she said. 
Addi impacts everyone around her, even if she doesn't know it. One person she impacted is Ms. Denofre, her freshman year English teacher, who Addi has grown close with.
"She makes a point to say hi to me and check-in, even while we were remote," said Ms. Denofre. "While I was only Addison's teacher her freshman year, she has kept in touch since then and it reminds me how much I enjoy my job." 
During her time in Denofre's class, Denofre had nothing but positive things to say about Addi. "She always got her work done," she said. Her favorite memory was watching her in "In The Heights." "I felt like a proud mother," Denofre said. 
Another person Addi is very close with and she has impacted is her best friend and teammate, Jourdyn Dinbokowitz. Jourdyn has known Addi since the sixth grade, but they really got close freshman year on the varsity pom team. 
"I met Addi through middle school because we were in the same classes and I found out we were both dancers,"  Jourdyn said. 
Upon asking some of their favorite memories, Jourdyn struggled to pick just one. "We've made so many memories throughout high school that my high school experience wouldn't feel complete without them now," she said. 
She eventually decided on their Friday night Starbucks trips before football games. "It's become a tradition since freshman year." 
Jourdyn had so much to say about how much Addi meant to her, between dancing and even acting in a few musicals together. "There have been so many laughs, tears and exciting moments that we've shared and Addi has always been a friend I can count on for anything," she said. "She is a hard worker and an amazing artist. She takes anything given to her and knows how to give a good performance. She's so talented and my favorite duo partner for dance." 
Even though Addi has made her mark at Agua Fria, she is ready for the new future that awaits her in college. Addi will be attending Grand Canyon University to major in biology and pre med. 
"Biology and pre-med will help me set up my future career which is opening a veterinary clinic," said Addi. "I've been wanting to be a vet longer than I've been dancing," she said. 
With her high school career ending, Addi is excited for the next chapter in her life. "I'm excited for college because I'll be stepping out into the real world," she said. "In high school you're still learning so college will be a good experience to grow." 
Addi has made her presence known during her time at Agua Fria. She's been a ray of sunshine and will continue to shine in whatever she does in the future. We cannot wait to see what she accomplishes and are proud to call her an Owl and are ready to see her soar.