All About the Dedicated Korey Larson
"LIGHTS, CAMERA, ACTION!" When these words are spoken on film sets they're always called out by a director to start a new scene of their newest blockbuster. But these words could (and will most likely) be called by Agua Fria's very own senior, Korey Larson!
From being seen in a variety of our school's theatre productions like 'Addams Family' and 'In the Heights,' to being the start-up for interning with our new film teacher Mr. Babyar, Korey has left a legacy here at Agua Fria. 
Korey first began his high school career signing up for our school's Film and TV classes, which used to be taught by Mr. Brumabugh. He then continued the program for two more years, when he then decided for his senior year to be a film intern for our new film teacher, Mr. Babyar. 
Now you might ask, what does a film intern do? Well, throughout the year Korey has been editing and filming videos for our school, like games of various sports and also video promos for various programs.
"He's using his skills to help benefit the school with public service announcements, outreach, and just overall enthusiasm," Babyar said. 
For those who don't know, internships at Agua Fria have always been available, not only for film, but also for various CTE programs, but they just haven't happened in a while. So with Korey being involved in interning, he has left a legacy of being a start-up for more interning to happen in the future. 
"Even though they're not getting paid, what they're doing is benefitting the school and it's also helping them gain job experience," Babyar said.
Along with the classes and the internship, Korey had been participating in SkillsUSA competitions. 
"Ever since that first state competition, I knew this was something I wanted to do for the rest of my life. I love doing this," Korey said. 
And so Korey will be making his way into the film industry with his main career goal to be a director, but before that he will be attending Grand Canyon University next semester to study digital film and business management.
Aside from being involved in film, Korey has also been involved in our school's theatre club when he joined his sophomore year. "A lot of it was for the experience and being on stage is something I love to do, but it's mostly the people who kept me around and the friendships I've made," Korey said. 
Some of Korey's favorite moments from theatre were working on musicals.
"It's a really hard process and it's time-consuming," he said. "Everyone puts their heart and soul into it and it kinda just ties everybody together. My favorite memories are probably on stage during rehearsals when something funny happens or you find that good character movement or reaction and it's like 'Oh! I'm really getting into this character.' Those are always the best moments."
Aside from being on stage, Korey also loves going to thespian and theatre club events as they bring the whole club together.
Korey is very active when it comes to participating in theater. 
"He's very kind and considerate, he always makes sure to be there for people when they need it and he makes sure to get things done," said Reanna Nunnemaker, a junior here at Agua Fria High School. "In theater he is always doing something. I hardly ever see him sit down, especially if there's extra tech work that needs to be done."
 Korey and Reanna first met her freshman year and have been great friends ever since. 
"I met him through improv tryouts my freshman year and I thought he was super funny. I definitely knew I wanted to be his friend,"  Reanna said.
Aside from leaving a legacy at Agua Fria through being the start-up for interning, Korey has also left one in the theater department. "The legacy Korey will probably leave behind is definitely one of standards," Reanna said. "He's set the bar super high for theater etiquette, acting, and being a good friend, and he's set a great example of what it means to be a theater kid."
Four years of school is a very long time to learn some valuable lessons along the way. Korey claims the most significant thing he learned was how to talk and deal with people. 
"I really learned how to be a better people person, how to talk to people, how to talk to certain people," Korey said. "And I think that's a really good tool to have when I go off to college and go into the film industry to be able to talk my way into jobs, talk my way into positions, just talking basically, like social skills!" Korey said.
Korey has learned so much that he could probably give so much advice to people, including his freshman self. If Korey could advise his freshman self he would say to keep doing what you love. 
"As long as you never give up, you're gonna make it," Korey said. "Because never giving up is the tool that not a lot of people have and if you could just build that confidence and build that skill set you're gonna go far." 
And finally, for Korey's last words that will be printed on anything with AFHS on it, Korey said, "To everybody who has a passion or has something they wanna do but aren't sure: Go for it! You have one life, make it the best it can be and do something that you love. Even if it's just a hobby, but you really love doing it, take it to the next level. See where it goes. It never hurts to try."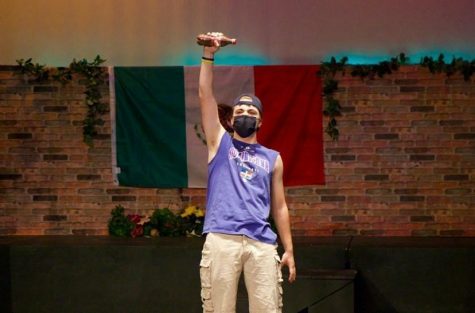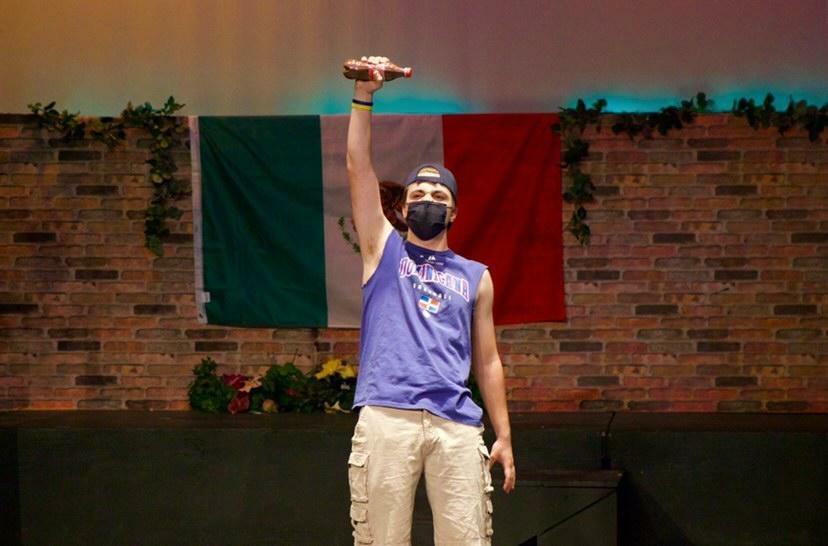 Korey is very driven and passionate about everything he creates and participates in. If you wanna see more of Korey and keep up with what he creates, you can follow him on Instagram at koreys_not_fresh. 
Sadly we do have to say the word nobody likes, which is goodbye. But don't be too sad, as this is not the last time you will see Korey Larson.