Elijah Carson Sees a Future on the Stage
By: Nathan Aquino-Jorge
OwlFeed Reporter
He has always had a passion for acting, even when he was little. Starring in a television show or even being in a movie has always been on his mind. Now as a graduating senior, Elijah M. Carson strives to become an actor.
"When I was accepted into a play, there was a lot of work put behind it!" Elijah said. "You first have to audition and try your best to act. Then, if you get accepted, you do rehearsals." 
Through theatre he gets to socialize with others. It's even the best part of his day.
Like anyone, Elijah does get nervous, especially in the weeks leading up to a performance.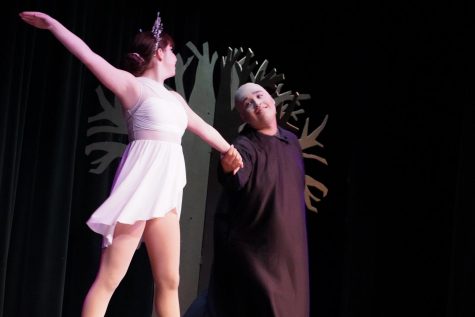 "You have to do mental preparation, try out characterization, and even try line memorization," Elijah said. "It's a lot of work, but there's a big pay off at the end. However, when you have people behind you to support you, then anything is possible."
Anyone who is trying to join the theatre club is always welcome with open arms as they always encourage people to join, and Elijah benefitted from this friendly environment. "There were so many welcoming individuals that both celebrated and respected me! I gathered so many new friends, that I consider family to this day! I'm lucky to have them."
Here's a message from Elijah for all students at AFHS:
"I had parents who pressured me to do everything and anything on the hardest difficulty. However, as the years came forward, I learned to breathe and just calm down. School can be fun, but only if you make it fun. Otherwise, too much pressure can cause your downfall."