Flapjack, Flapjack, Flapjack!
By: Oumou Bah-OwlFeed
Follow me at twitter @OwlOumou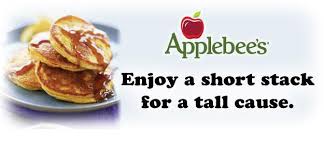 If you like Flapjacks, being served by your peers, and helping your school, then go support your Student Council by attending their Flapjack Fundraiser at Applebee's on McDowell. Purchase a $7 ticket from any Student Council member and you get unlimited flapjacks. Proceeds will go towards Agua Fria Student Council.
When: December 12th, 2015
Where: 13832 W. McDowell Rd.
Goodyear, AZ 85395
Time: 8-10 am