Meet the one and only Ms. Katelyn Morman
Esli Soto Vega – OwlFeed
Twitter: OwlFeed_Esli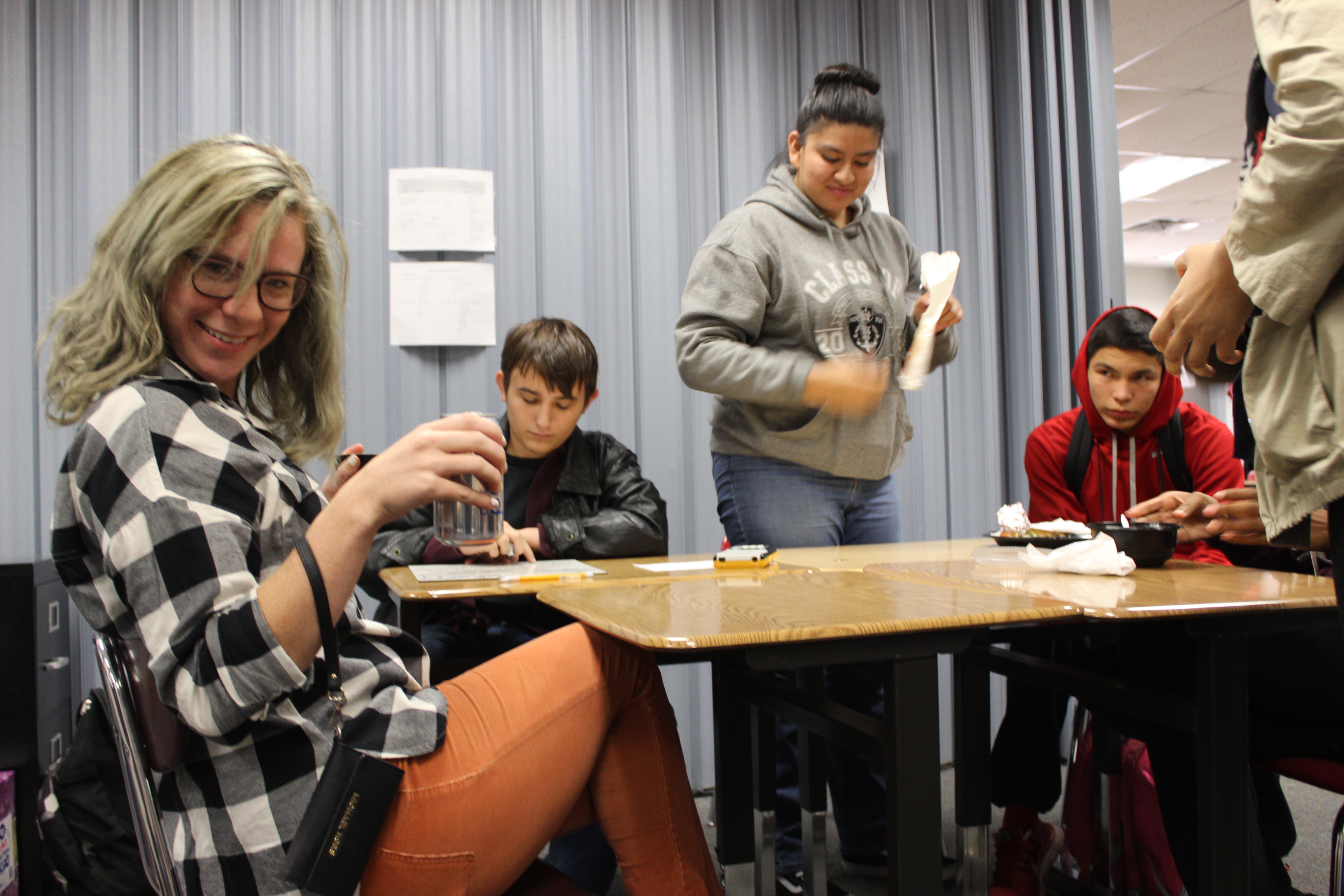 Meet Katelyn Morman, Agua Fria High School's junior English and creative writing teacher, and the Swim Team's assistant coach — seriously, you should meet her! As a Teach for America alumni, Ms. Morman is definitely the gal to be your pal.
At the University of of Missouri, Morman double majored in English and psychology. She chose English because she loves how "people write to figure out the world around them," and in turn, allow her to feed off their perspectives. At the time she was studying it, she says, "I didn't know how to make it work at a job, but I didn't care."
It was this very ambition that lead Morman here, to Agua Fria High School — well, not exactly.
As a middle school teacher, Morman's "dry humor" made teaching what preadolescents would classify as pretty lame. Lucky for us, Mr. Jeffrey L. Olson, Jr, AFHS's English teacher and her friend, loves his job. After confirming that he worked at the "best place ever", he invited Morman to join Owl nation. Obviously, he made a pretty convincing argument. What a hoot!
As a teacher, Morman hopes to give her students this very important reality check: "you're not the most important thing." As millennials, kids born/raised after the internet boom (which includes you), we oftentimes fail to acknowledge others, while criticizing them for failing to acknowledge our own existence. Ms. Morman wants her "students to believe that they can empathize with people they've never met."
I have to say, she seems to be doing a pretty good job, because she's noticed how her students, "have a lot going on in their lives but they still take the time to care and listen to each other." In fact this is her favorite part about teaching at Agua Fria.
#BeAnOwl means having an "all-out" spirit, in the sense of being "unafraid of something that is scary," and as a teacher she realizes a lot is scary. The idea that we as Owls are trying scary things, however, "is really nice."
One scary thing you probably shouldn't try, according to Ms. Morman, is ditching or zoning out of class. Here's why: "Every time you don't pay attention in class, you're losing $96.24 in income." That's just one class! Additionally, she warns missing school is equivalent to losing $384.96 per day in future income and the difference between showing up (and paying attention) versus doing the total opposite can be up to $1 million in general.
So if you want to be a millionaire so freakin' bad, Morman suggests staying in class! Too soon?