The Band of Owls Whimsical Winter Concert
By: Nathalie Alejandro
Follow me on Twitter: @journalismnat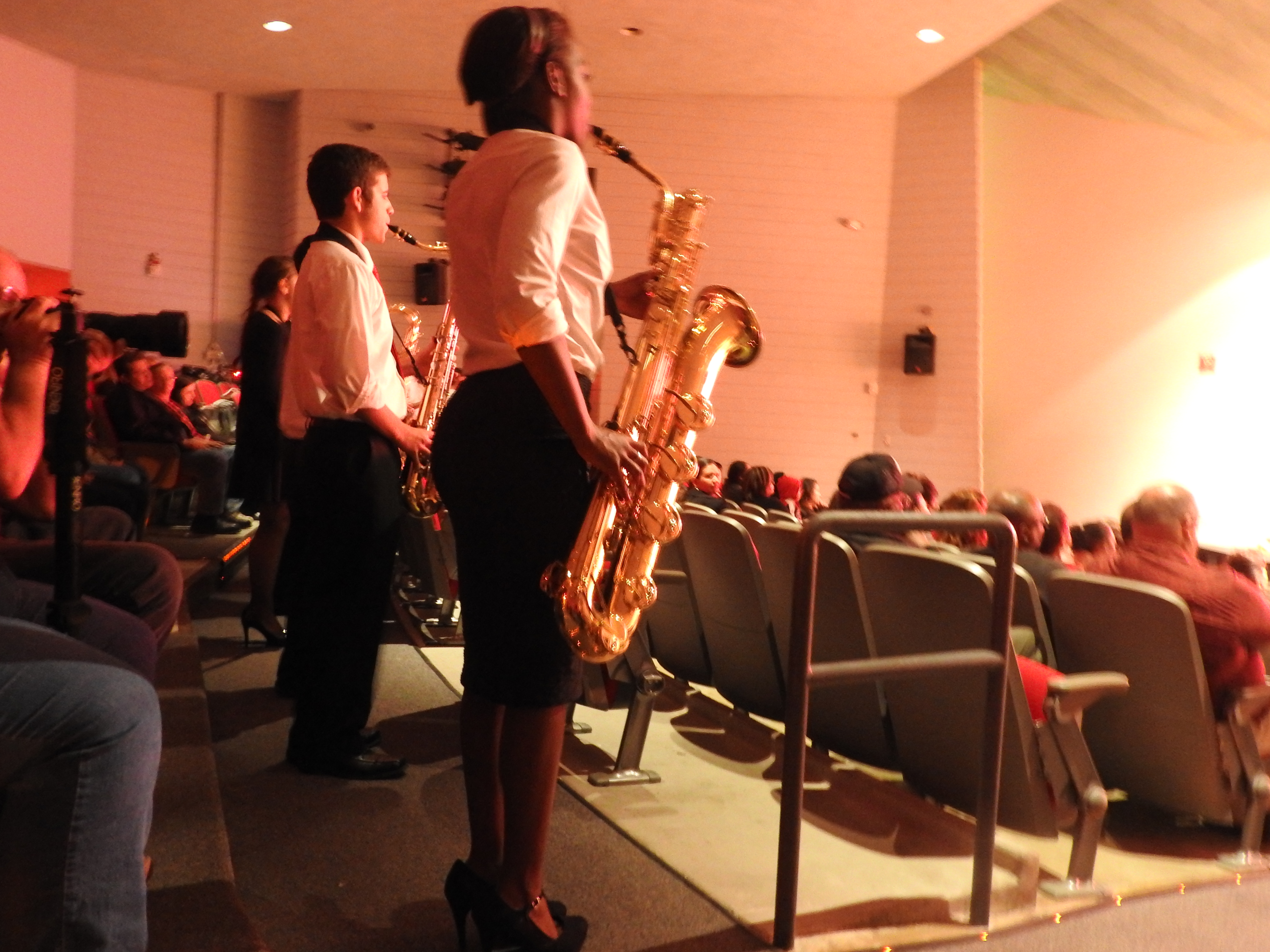 Last night the Agua Fria Band of Owls showcased their Winter Concert, led by band teacher Mr. Vezey. It was a fun-filled night of performances from Beginning Band, Marching Band and Color Guard, with a sensational surprise. Beginning Band played festive, holiday songs and were later accompanied by the Marching Band.
After a short pause, the Color Guard took the stage with a tribute to their coach Don Morrison. After five years of giving his all in sweat, blood, and tears, unfortunately this will be Morrison's last year. Therefore, his students decided to compose a mashup performance of all the songs he choreographed, with alumni accompanying the current students.
The band performed its heart out one last time, with their Marching Band show, Savage. Ending the night with a familiar sense of good 'ol Agua Fria tradition, the band finished with the Fight Song.