Senior Ads Still Available
By Ashley Daley (@OwlFeed_Ashley)
Senior Ads are still available to buy in the bookstore. Senior Ads are a great way of reminiscing on your high school years and celebrating your senior year.
They will be displayed in the 2015-2016 yearbook for all of your friends to see. Designed by a yearbook staff member, with your advisement, you can show off those great senior pictures and share past memories with the entire school.
Prices according to pages: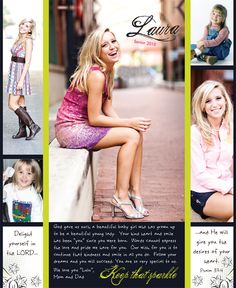 Full Page: $125
Half Page: $75
Quarter page: $45
*Full pages may be split between different people. please see Ms. Phillips for details.
Check with Ms. Phillips or the Bookstore for more information. Examples of senior Ads are down below: