Our Very Own Super Hero
@writingdranda
D'Randa Hooks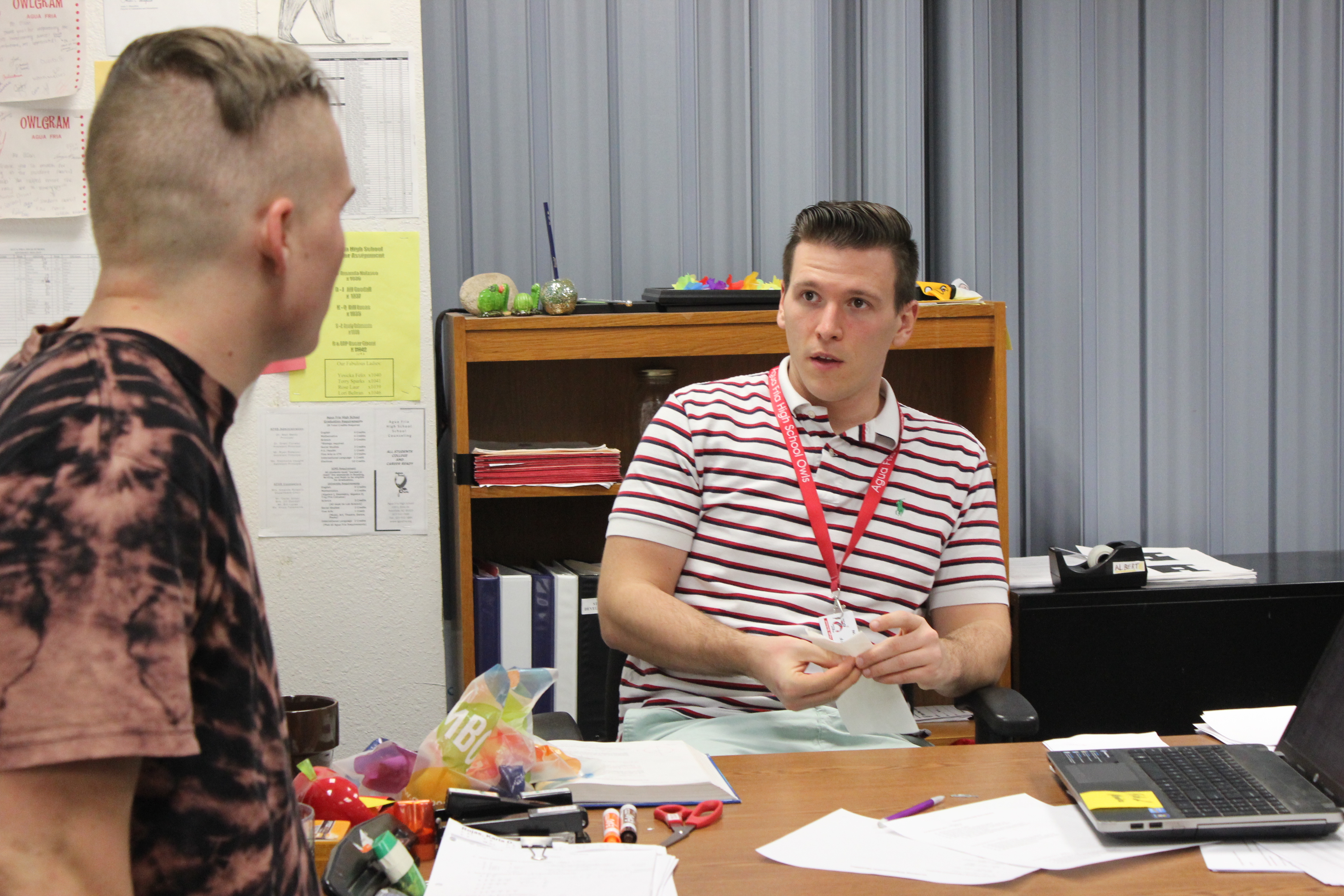 Mr. Olson looks forward most to the students that seek new information and are excited to learn the new curriculum. These students work hard and are willing to find reasons to do the work, a skill easier said than done.
If you know Mr. Olson personally there is no doubt within your mind that he does all that he can to see the students around him succeed. He is what you could observe as someone who truly loves education. Recently Agua Fria Journalism highlighted his efforts as a math teacher. He also teaches English, and it almost seems repetitive to restate who is is and how he came to be. So, from a student perspective I wanted to aim this article in a way to thank him for his hard work.
I want to thank him for opening up his classroom like a home to any student, in his class or not, to feel safe respected and intelligent. Any day of the week you could walk into Olson's classroom and it will be so full of students you would think he was holding a class, but with the type of positivity he gives off it's almost assumed that many would just want to be around him.
To Olson being an Owl is taken to the next level, which includes taking care of other Owls when necessary, as a mentor, as a teacher and as a friend of his (I say friend because we went to Disneyland together) because without his support and kindness I would have had a breakdown myself way before. He takes the time to learn his students habits and tendencies of learning and instead of boredom with the literary devices his very energy radiates off of him. When your teacher is excited to learn how you could not be? The extent to which he cares about his students and curriculum is almost exhausting to think about.
To the students at Agua Fria High School, Mr. Olson is a hero and one of the closest adults whom we can trust. So, for that I would like to applaud him in the hopes of trying to begin to repay him for caring as much as he does about the education I receive. So, if you're ever feeling down, remember a daily dose of Olson can do nothing but fix you up. Catch him in A2 and within all the hearts of Agua Fria Owls. Thank you.