Ashley Daley and Esli Soto Vega
(@OwlFeed_Ashley @OwlFeed_Esli)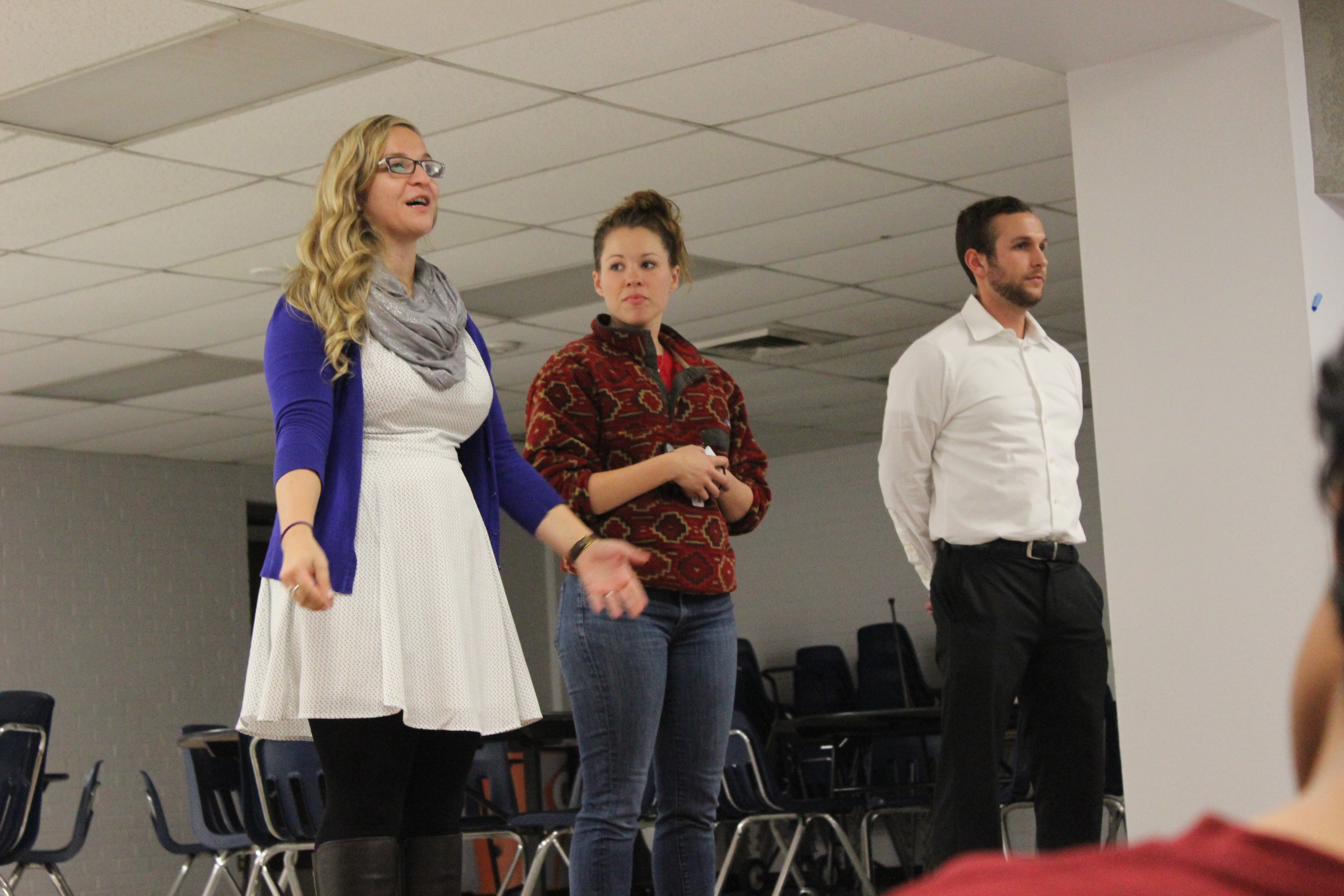 Recently last friday (December 11, 2015) the freshman taking Algebra 1A presented its first annual Research Symposium. This project was to wrap up of the class' statistics unit. They have taken two variables and shown the relationship and effects between those two variables. For example: one student compared the relationship between the amount of hours on social media vs. hours of sleep or grades.
Friday night they spent the evening showing their friends and family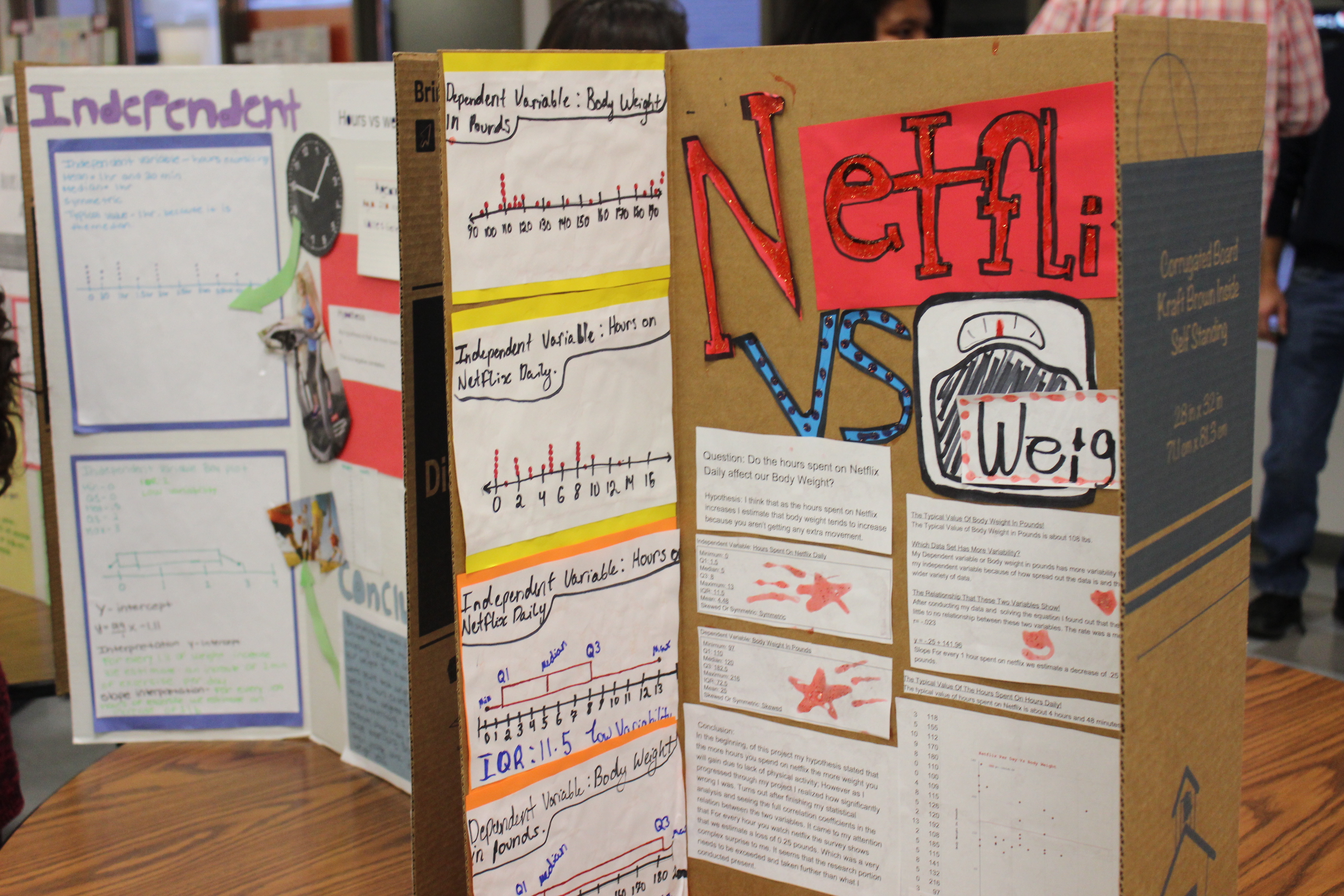 how interesting and fascinating math really is. "A lot of kids are really excited to learn about stats because it really applies to the real world," Mrs. Allpress said, "but for them to actually get to pick their own variables, collect their own data and run a bunch of statistical analysis to see how their related or not related, just made them a lot more interested in learning the concept."
She also mentioned how students typically learn things better when explaining it to someone else, and she finds this research symposium a very good way for students to find and understand it in their own words.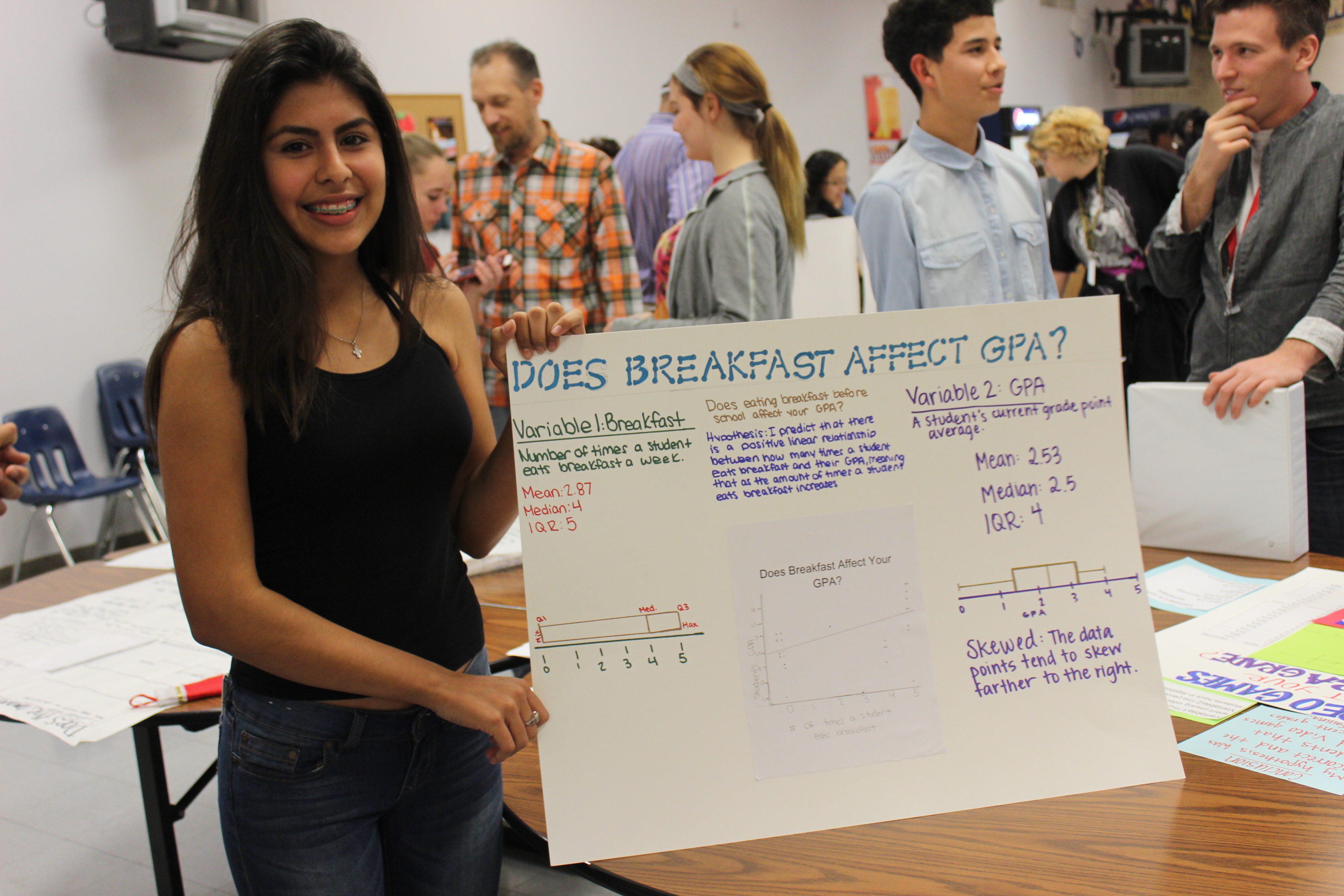 Victoria Ramirez studied the effect eating breakfast has on your GPA. "I found that it [eating breakfast] does affect your GPA, and that eating breakfast before school can lead to a higher GPA," she said. She can now recommend to her fellow classmates to enjoy the most important meal of the day because after her research was done, breakfast really was the most important meal of the day.
Victoria explained, "The hardest thing was getting kids to be honest about their findings. Some would say they ate breakfast just to sound responsible, but their GPA didn't match," and that she would sometimes even have to ask a second time to find an accurate correlation. This is only one in many different kinds of research done and presented.
Mr. Olson, a pre-calculus teacher here at Agua Fria, was very impressed with the work shown last Friday. He called it "excellent" and found lots of cool questions that kids have about their everyday lives. He was encouraged by the humility some students showed when they realized that their predictions were wrong.
Being wrong is okay with Mr. Olson. He applauds the students that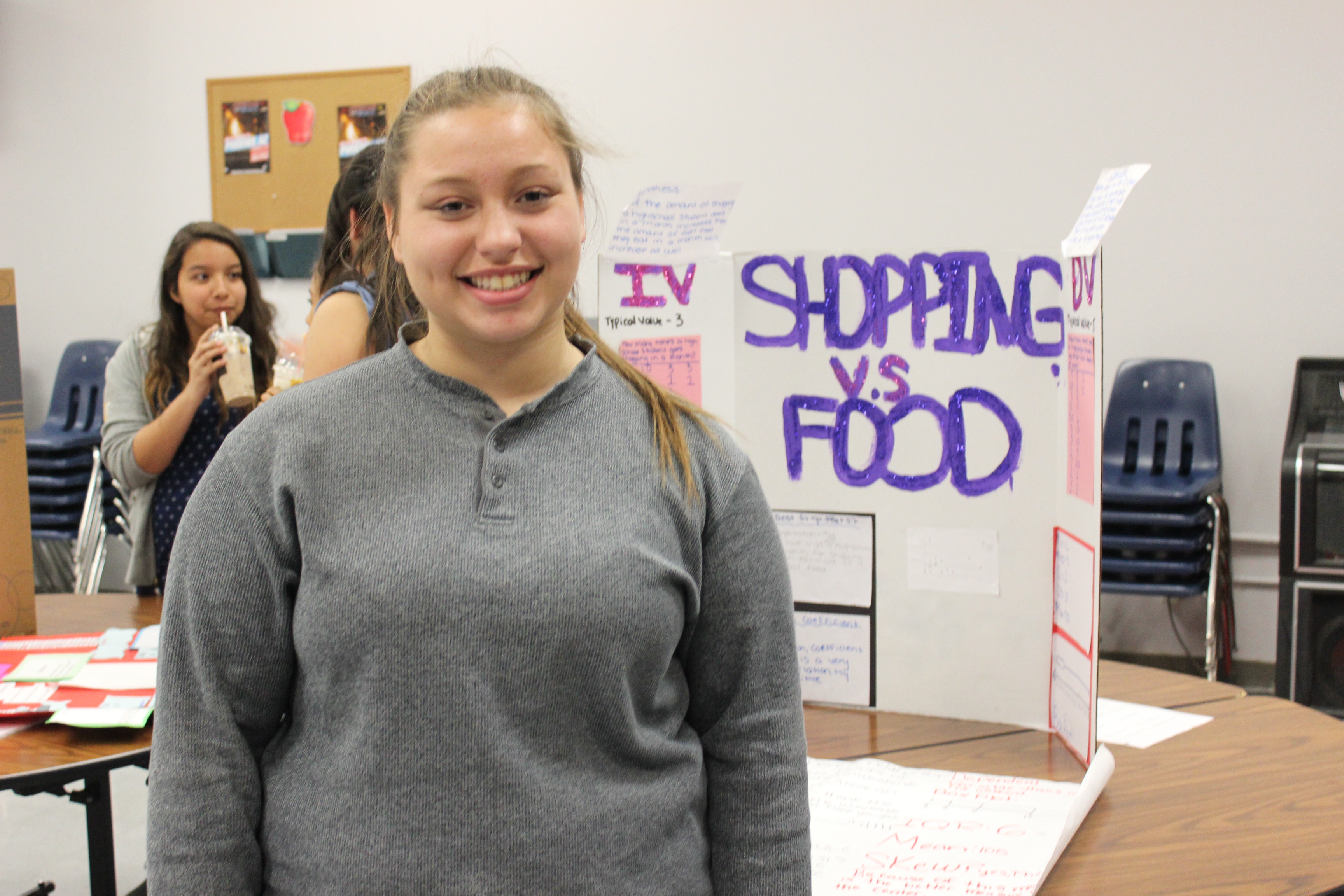 have the courage to say they're wrong, but still go about finishing their work in the most correct way they can, and finding new ways to improve themselves from their findings. These students may be wrong in their findings, but they also succeed later in life when they realize they need to try again or go about things in a different manner next time.
The research displayed at the Research Symposium has encouraged many students and teachers. The evidence they found will not only benefit them in the future, but also give them more insight to how they can learn things like statistics with an even deeper understanding than what they get in the classroom.
Congratulations to all the Algebra 1A students and all the success we saw Friday evening.