Taylor Swift vs. Scooter Braun
Swifties across the nation have been losing their minds over Taylor Swift's re-released albums that contain many songs "From the Vault." Although Swift has not specifically said when each album will be released, she's dropped many hints that fans are all over. 
In 2018 Taylor Swift announced that she was leaving Big Machine Records to continue pursuing her music career with Republic Records and Universal Music Group. Although this transition was not taken well by everyone, Taylor Swift thanked Scott Borchetta, founder of Big Machine Records, for believing in her when she was young. 
Although, there was some conflict between Swift and the Big Machine Records company who were fighting over ownership over Swift's first six albums. Taylor Swift was shot down and told she would lose any rights to her music if she switched. 
After Swift left that recording label and went to a different one, they sold the rights to her music to Scooter Braun, a man who has close relations with people who bullied Swift many times in her career. Taylor Swift felt betrayed and regretted putting so much trust in someone as a 15-year-old in the music industry. 
There was a lot of hate and uproar from Swift's fans encouraging her to record them again to get the rights to her music, and that is exactly what she did. She has had all the support she could need from fans and other artists. 
"I think that artists deserve to own their work. I feel very passionately about that," said Kelly Clarkson, an award-winning music artist. Clarkson has encouraged Swift to get the rights back to her music on her talk show, The Kelly Clarkson Show.
So, in 2019 that is exactly what she planned to do. Swift announced that she would re-record her albums and she would have the right to them this time. Her first re-recorded album was "Fearless (Taylor's Version)" which was released in April of 2021. She is planning on re-releasing five of her albums with the rights to them as well. 
All the albums that she has released again thus far have contained songs "From the Vault," which are songs that were not approved by her record label. Taylor Swift loved these songs and it has been her perfect opportunity to share them with her fans and they have been huge hits. 
These songs have even been some of the fans' favorites, many fans saying they don't understand how they were never released before. Swift also released a 10-minute version of "All Too Well (Taylor's Version)" and a short YouTube video was released as well. Fans have been all over it and are relieving the times when the albums were originally released many years ago.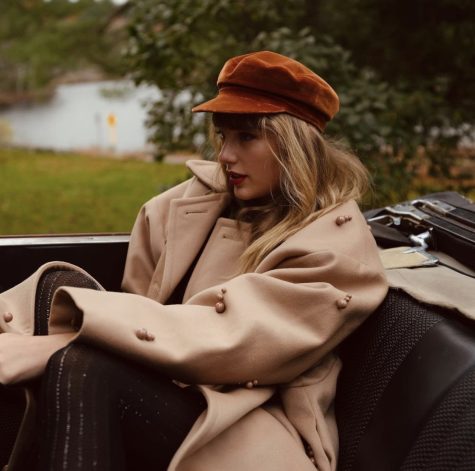 "Let me just say that the definition of toxic male privilege in our industry is people saying, 'But he's always been nice to me' when I'm raising valid concerns about artists and their rights to own their music," Swift said in 2019 at the Billboard Women in Music celebration. "And of course, he's nice to you, if you're in this room, you have something he needs…The fact is that private equity is what enabled this man to think, according to his own social media posts, that he could 'buy me.' But I'm obviously not going willingly." 
Since this incident, many people have been more careful about who they give their music rights to. It has also raised a lot of awareness about young artists in the music industry being taken advantage of because they are young and don't have much. 
Currently, Taylor Swift has been working on recording her other albums. She has not given too much information about when they will be released so fans have been going crazy trying to figure it out. Swift has been giving them hints and dropping clues through social media and it's thought that she's re-releasing "1989 (Taylor's Version)" next. 
Taylor Swift is proud of the things she has accomplished and overcome in the music industry and from now on, anything that has (Taylor's Version) is owned by none other than Taylor Swift.