By: Katrina Rodriguez-OwlFeed
Twitter: OwlFeed_Katrina
Ms. Dawn Krider is a freshmen honors English teacher at Agua Fria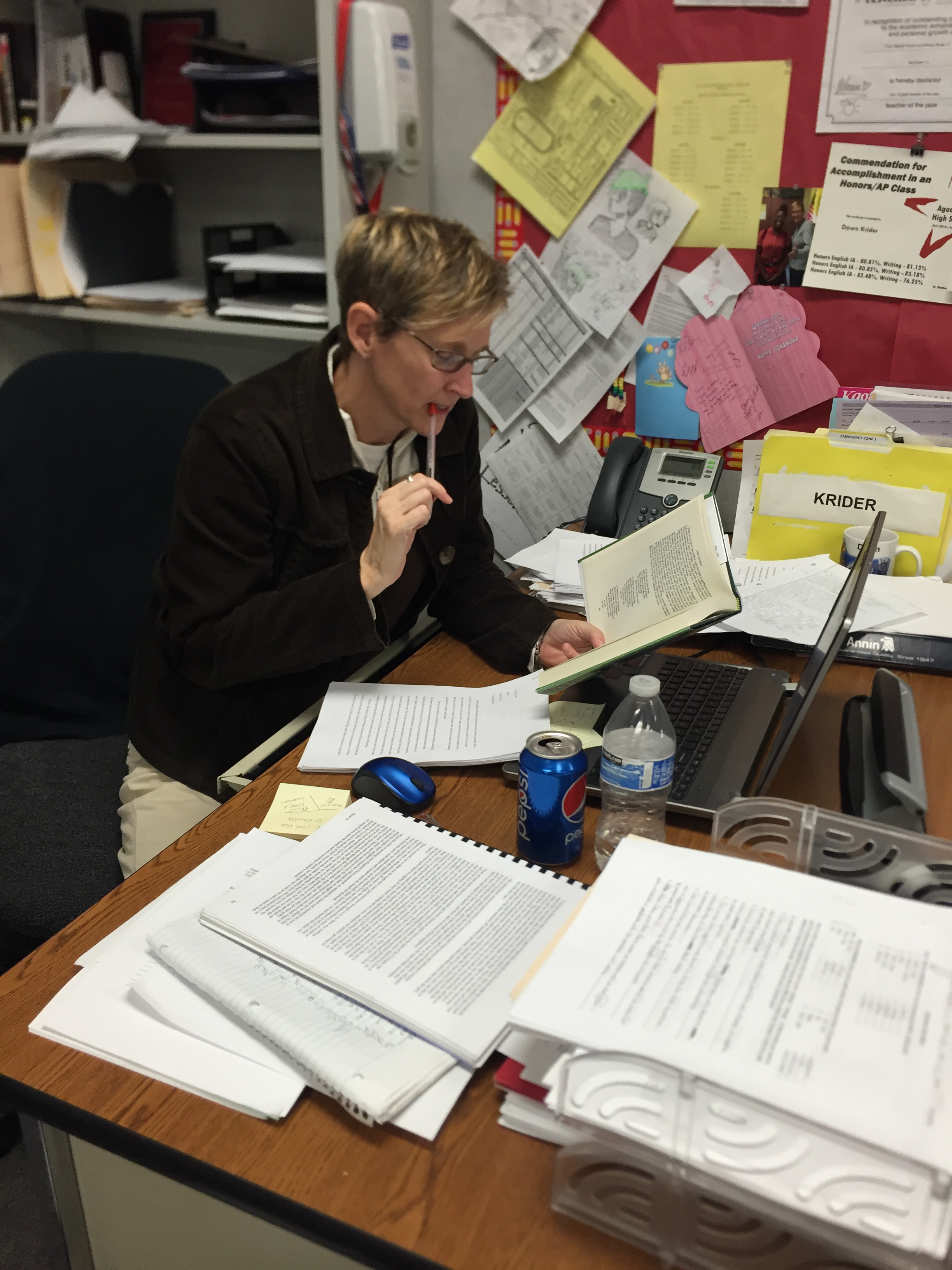 High School. She has been teaching for four year and she seems to really enjoy the Agua Fria community. Ms. Krider especially loves teaching the fresh meat, the freshmen class!
Teaching was definitely not Ms. Krider's first job. Before her teaching career she had jobs such as; photojournalist in the army, police officer, car saleswoman, US Postal Service worker, landscape architect, enrollment department worker at the University of Phoenix; and various of other jobs.
Her parents never went to college, so when she decided to go to college after high school she didn't know what to expect. She decided to go because she loves learning. When she was in high school everyone told her that she should be a teacher, but she had no interest in teaching.
Ms. Krider didn't feel like there was an age difference between her and students to become a teacher straight out of college. She felt like she had nothing to give to her students being so young. After having other jobs, she eventually decided to get a degree in education and realized how much she enjoys it.
Like any other teacher, Ms. Krider wants her students to succeed. She thinks the freshmen "don't know what they are supposed to be doing" so she wants to teach them what she thinks is the right way.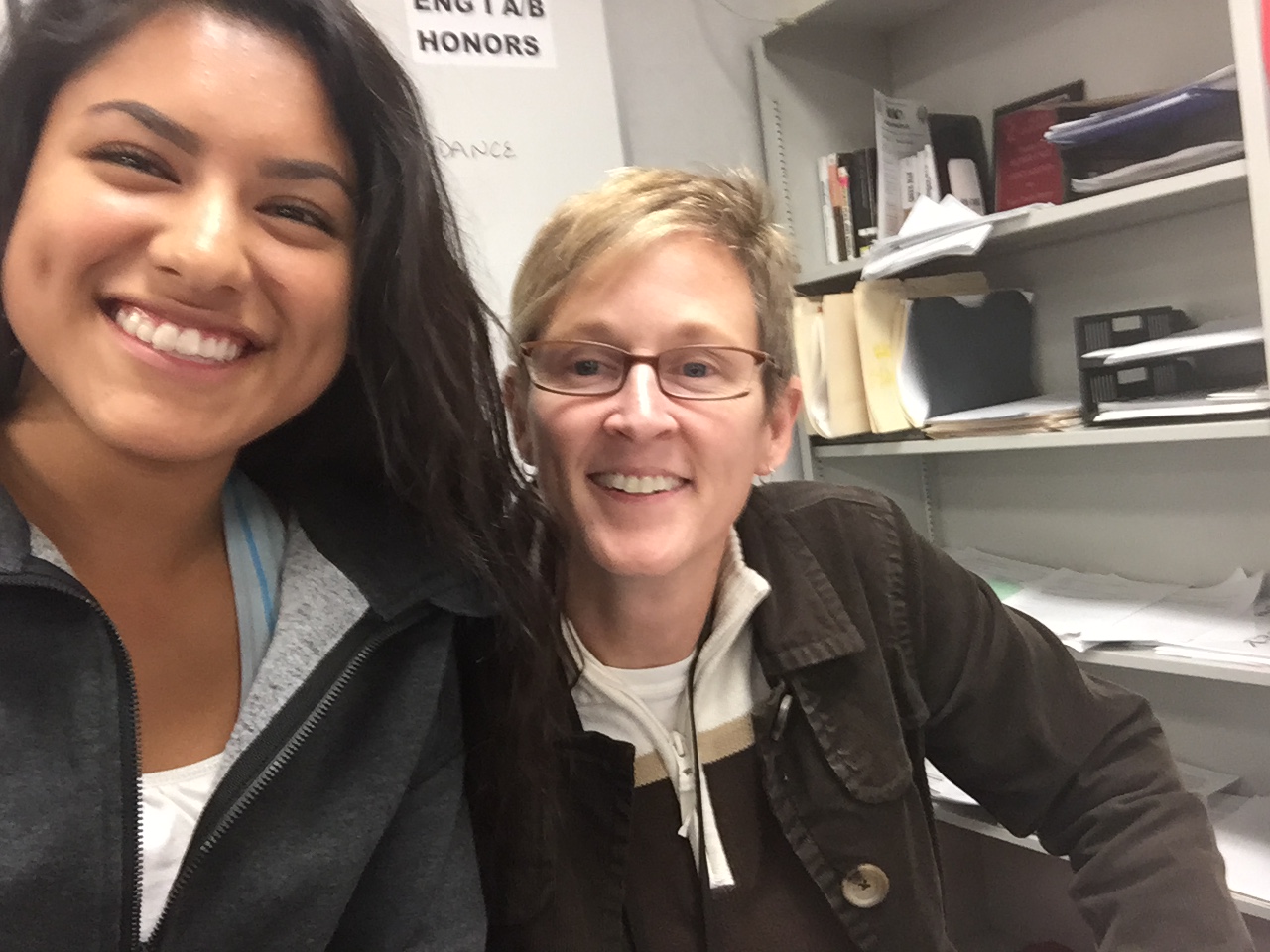 Ms. Krider believes that her students' freshmen year is very crucial for the rest of their high school careers. "If you mess up your freshmen year, your academic career isn't going to be over, but if you can learn to balance other activities and academics then that has set a tone," she said. She likes to not only teach English skills but also the skills for being a good student for ongoing academic success.
One thing she wants all of her students to walk out of her class with is basic knowledge of writing. Ms. Krider explained that "they don't teach the basics of how to write a paper" in college. "You're expected to know how to do it," she said.
From personal experience with Ms. Krider, I can say that she really does care a lot about her students. She sets a very strict tone from the get-go, which was quite scary at first, but I soon came to realize that it was for the betterment of my student career.
When I asked her what it means to be an Owl, her response was: "The school has a lot of history and pride behind it. The students here are of better character than the students from other schools, regardless of any challenges they may face. The Owl family stands together."