Meet Mr. Scaduto
By- Oumou Bah-OwlFeed
Follow me on Twitter @OwlOumou
Give a Hello Hoot to Mr. Scaduto, an English I and III teacher.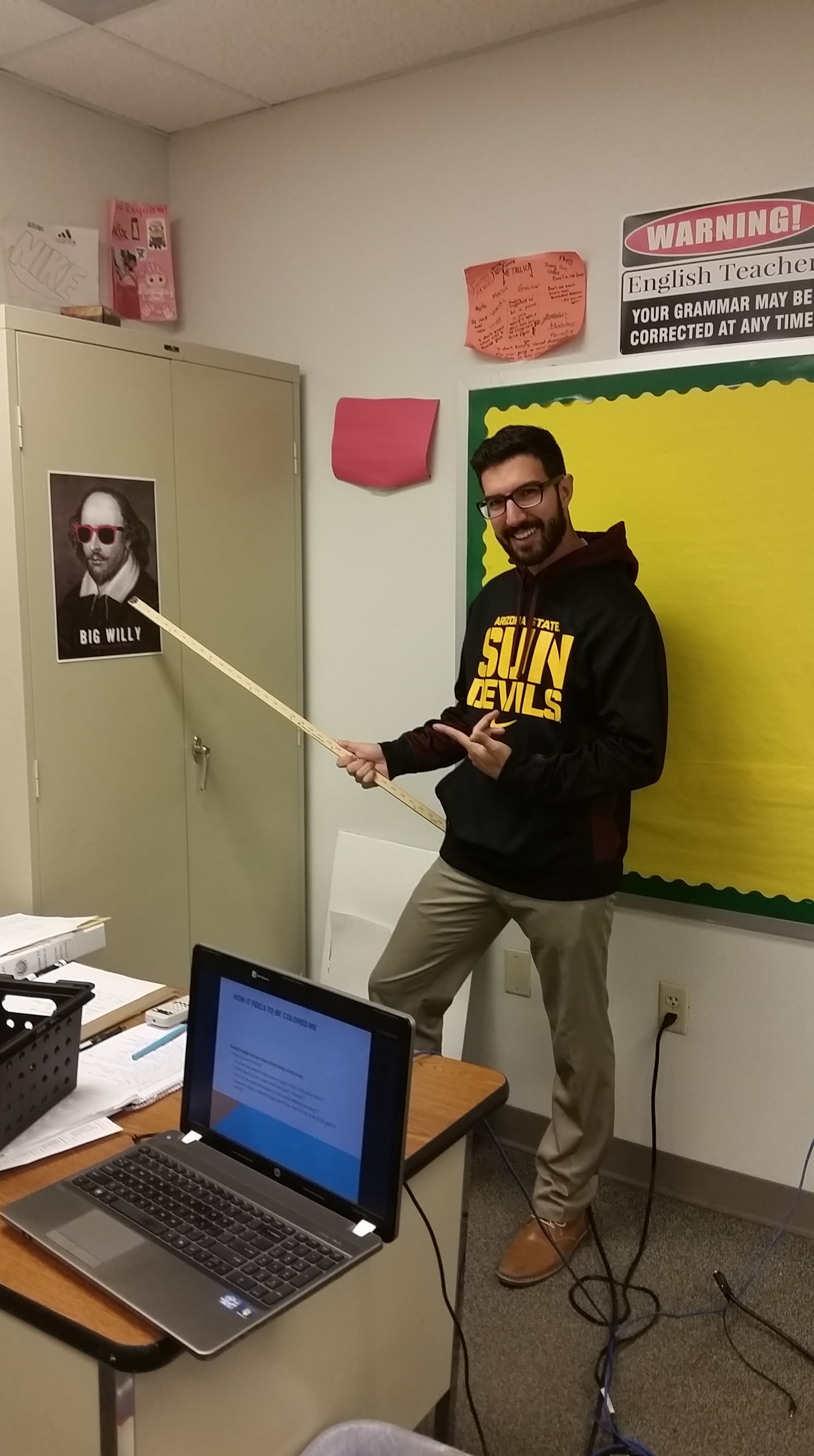 Born and raised in Wisconsin, Mr. Scaduto chose to welcome the Arizona heat and attended ASU, where he graduated with a degree in Secondary Education with a speciality in English and a minor in Sales and Marketing Essentials.
In high school, Mr. Scaduto embodied the definition of a bookworm and when he wasn't spending his time reading he lost himself in his excitement for running. Due to that, Mr. Scaduto's favorite memories of high school involved his time on the cross country team because of the close friendships he developed with his teammates. As of right now, Mr. Scaduto still enjoys his passion for reading and, despite his busy schedule, he attempts to get a good run in.
Furthermore, when asked why he decided to teach English, Mr. Scaduto responded by saying that he grew a bond with his English teacher who just happened to coach cross country. This teacher inspired him to further delve in his fascination for education and, most importantly, English. Additionally, Mr. Scaduto followed in his teacher's path by becoming the assistant coach of cross country here at Agua Fria and on top of that he is the head coach of the track team.
As head coach of the track team, Mr. Scaduto goals are to "get as many kids as possible for the team" and have a "laid back open environment" in order to get students to push themselves to be better and more successful. In addition, Mr. Scaduto hopes to "win district championships and compete at the state level," and with his positive coaching methods, the team is sure to find success.
As for the near future, Mr. Scaduto sees himself at Agua Fria for quite some time due to the amazing staff and the "energy" of the student body. In about of couple of years, he wishes to go get his master's degree. Mr. Scaduto also wants to get a Siberian Husky that he can run around with and have the company of.
When asked what it means to #BeAnOwl, Scaduto states that it means "to be part of something bigger" and to have a sense of community and belonging that is evident in our school.