The Bands that Started 'Shoegaze' Alternative Rock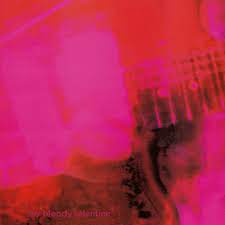 You have probably heard of the term "shoegaze music" if you have been in the alternative/rock or indie music genre loop recently. 
The shoegaze term comes from the heavy use of pedals and their vibrations to the electric guitar frequently used in the songs many musicians were actively performing. Artists typically gaze at their feet while they are piecing together all of the wonderful sounds they are making, which is where the term "shoegaze" originates. Although the genre had a popular rise in the early 90s, it fizzled out over the years and was out of mind for years. 
Gen Z is known for bringing back the old trends, especially in many unique genres of music. Many say that the iconic shoegazing ought to be brought back due to the nostalgia the genre holds for many. 
Every musician and band has the potential to make music, but it takes a really heavy influence to impact others and make them want to listen and admire your music. Here are some recognizable and iconic bands you should listen to that could influence you and your music taste. 
My Bloody Valentine
The band that started it all. Back in 1987, My Bloody Valentine, the band originated in Dublin, Ireland, with four starting members and took off in 1988 with their first studio album 'Isn't Anything.' 
With the tune "Lose my breath," described as almost having no tone while having every tone, paved the way with many cool and eccentric sounds with the usage of their guitars while creating a smooth soft-sounding or slow but upbeat vibe to their music.
Three years later they released their second studio album, 'Loveless.' becoming one of the first bands to ever make music that was memorable enough to subsequently have its own genre. 'Loveless' has amazing tracks like "Sometimes," "Soon" and "When You Sleep." Accompanied by that soft mellow usage of what makes this genre so unique to listen to, it's loud but soft. 
Slowdive 
The band was formed in Reading, England, in 1989, with five band members Nick Chaplin, Rachel Goswell, Neil Halstead, Christian Savill, and Simon Scott. The band takes on a slow alternative rock, low-beat tempo while trying to ensure a dream rock or low-beat melody.
The band's first album 'Just For a Day' (1991) with tracks "Catch the Breeze"  and "Erik's Song" was not well-reviewed in the British press, but is one of the most loved albums for the shoegaze genre, with a huge liking of a whopping 98% of Google users who viewed the album. Their third album 'Souvlaki' became an iconic shoegaze classic to many who enjoyed the genre as the tracks "Dagger" and "Altogether" portray a sad, sweet sound to balance out the heavy music further into the album.
Deftones
Formed in Sacramento, California, in 1988, the band Deftones was no surprise when coming into the shoegaze genre. The band interlocks in the feeling of nostalgia while continuing to make you want to start reminiscing while projecting a slow, mellow tone.
The band's first recognizable album 'Koi No Yokan' did well as it was an album that gained the band popularity in this genre, with 98% of Google users rating the album favorably. The album includes mesmerizing tracks like "Entombed" and "Poltergeist," which leave the listeners with a feeling of closure and peacefulness. Adding to the tone of leaving us feeling satisfied, because it is just that absorbing into the genre of making you feel. 
Nostalgia and distinctive sounds can make you experience a new feeling of euphoria that might even leave you addicted to the shoegaze genre. Along with their songs, these artists above have many good albums as they shape the term shoegaze, as they have created a unique sound to music in general.