Tom Brady Isn't Retiring After All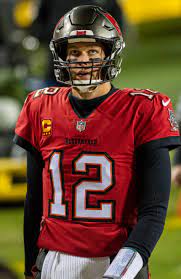 Tom Brady just retired on February 1 after an amazing 22 NFL Seasons, which included seven Super Bowl titles which were mostly achieved with the New England Patriots. Tom Brady's last touchdown pass ball was even sold for $518,000, and you would wonder what the person who bought the ball is thinking right now considering Tom Brady just announced he's back. 
Yes, Tom Brady has announced he is un-retiring.
Well…What exactly made Tom Brady come back for yet another season in the NFL? In a tweet on March 13, Brady said he has "unfinished business." 
"These past two months I've realized my place is still on the field and not in the stands," he wrote. Seems like Tom got tired of retirement…After all, he did say, "that time will come. But it's not now."
Why did Tom Brady retire in the first place? Well, there is a theory that Tom Brady retired to save himself from the awful cap space that the Tampa Bay Buccaneers had going on. Plus Brady was on a contract for only one more season and realized that maybe he wanted to save himself from having to carry the Bucs to another Super Bowl. 
After all, he is going to be 45 years old on August 3. 
"Whatever the case, it sure sounds like, based on this report, Brady was backed into a corner and forced into a decision he wasn't quite ready to make," according to an article by FanSided.
Well now that he's back we can only wonder how this up-and-coming season is going to go, and how much longer he will stay in the league. Who knows since the head coach for the Buccaneers Bruce Arians just stepped down. How will that work for Tom Brady? 
There's a theory by Buccaneers fans that maybe Tom Brady is the reason for Bruce Arians' retirement as head coach for the bucs. Well…Bruce isn't exactly retiring from football itself, but he is moving into a front-office role to serve as the "team's senior football consultant," according to TheAthletic.com. 
Did Brady want Arians out? According to latimes.com, "Arians says No."
Whether it's clear or not that Bruce has an opinion on Brady being back there's not much to support that he is against it. Either way Tom is back, and he's back with "unfinished business."