Actor Alan Rickman Will Be Missed
By Josh Bakarich
Follow me @OwlFeedJosh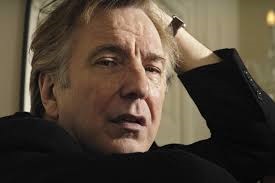 Do you remember watching the Harry Potter movies and falling in love with all the different characters? Well, sadly, last week Alan Rickman, (or professor Snape as most people know him) passed away.
Alan Rickman was an English actor and director who played many roles all throughout his life. His most famous role was Professor Snape. He also starred in movies such as The Hitchhikers Guide to the Galaxy, Alice in Wonderland, and Alice Through the Looking Glass. Rickman also starred in some popular TV shows like King of the Hill.  
Rickman died of cancer at the age of 69 on Jan. 14. Up until his death, he "was surrounded by family and friends," according to BBC News. Alan lived an amazing life as he married Rima Horton and had a wonderful relationship. Alan was also surrounded by his loving parents and brothers and sisters, which were there for him right up until his death.
Rickman lived a wonderful life and did some amazing things. He inspired kids and adults when they watched the movies he acted in. Kids, teenagers and adults everywhere are going to miss Alan Rickman, but he lives on through all the amazing roles he's played.