The Most Amazing Moments At The 73rd Annual Golden Globes
By Joshua Bakarich
Follow Me @OwlFeedJosh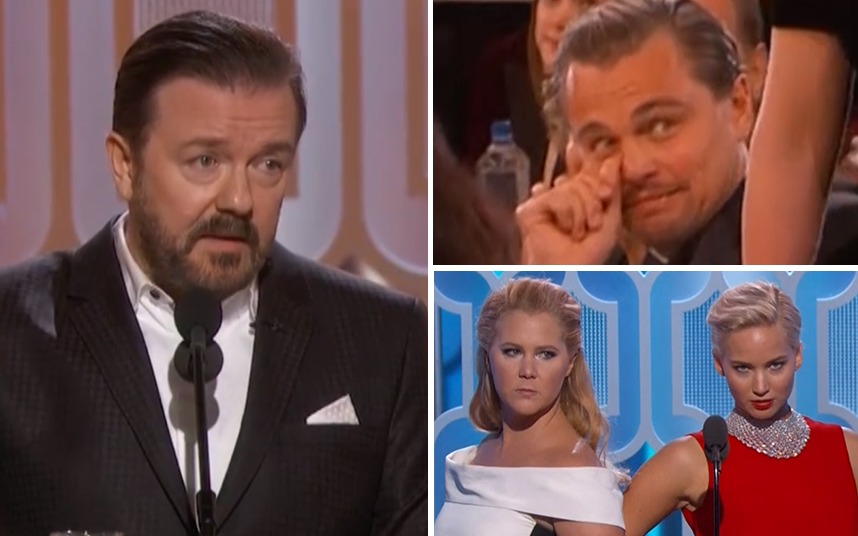 On Jan. 10, 2016, the 73rd Golden Globe Awards aired honoring the best of TV and movies. This event had many fun and sad moments, involving all of the newest stars, like Jennifer Lawrence, Leonardo DiCaprio, Matt Damon and Lady Gaga. The host of the Golden Globes was Ricky Gervais, who made hilarious jokes and used props to lighten the mood.
The most memorable moments at the Golden Globes involved the new movie starring Leonardo DiCaprio, The Revenant, which won best picture in the drama category and was the biggest announcement. Jennifer Lawrence won her third Golden Globe and joked as she walked onto the stage. Some other actors handed out cookies as they walked up onto the stage to accept the award. Others used props like funny books, drinks and posters to joke around with the other nominees.
The Golden Globes were a very funny and memorable event. Everybody loved watching all the famous stars laughing and celebrating. Who knows what lies ahead for film and television in the upcoming year, especially all the upcoming actors and movie directors. Lady Gaga told >>NEWS ORGANIZATION<<: "The Golden Globes were one of the greatest moments of my life." Just like everybody watching at home saw, the Golden Globes were full of love and being with friends and family, celebrating an amazing time.