Kirk Cousins Future With Vikings In Doubt Beyond This Season
Kirk Cousins has said he wants to retire as a Viking one day. But this month he signed a limited contract extension that puts his long-term future with the organization in doubt.
Kirk Cousins said to be retired he "has to earn the right to do that." Cousins is a quarterback football player for the Minnesota Vikings of the National Football League. 
He has played about 77 NFL games, throwing 142 total touchdowns and over 20,000 passing yards. Those are just some of the stats for the NFL quarterback. Kirk said he will be the first to speak to you and that those aren't just his top priorities. In fact, when it comes to his life both on and off the field, his faith is what matters most.
Kirk Cousins would like to finish his career with the Minnesota Vikings, even though he's putting them through the same negotiating in football as he did with the Washington Commanders. According to thevikingage.com, Vikings general manager Kwesi Adofo Mensah has said Cousins has agreed to a short-term contract extension. 
"Kirk was one of the first players I called when I joined the Vikings, and it was immediately clear how much he cares about this organization and about winning," said Adofo Mensah in a statement according to an article from Yahoo Sports.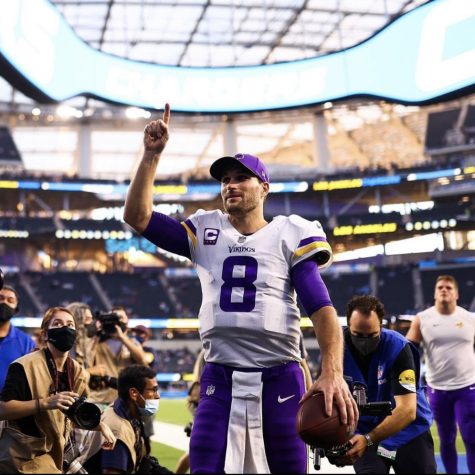 He added, "High-level quarterback play is a prerequisite to building a championship team, and we are confident Kirk will continue doing along that path."
Cousins has signed a one-year extension this offseason that leads up to 2023.
Essentially Kirk Cousins fans, they tend to take sides and critique every situation. Regardless, there shouldn't be an expectation for his desire to leave an organization or team when in the middle of a contract.
Cousins acknowledges that if he wants to retire he has to deliver his moments and effort with the Vikings.
As he spoke to the media, Cousins said, "My mindset was really to be a Viking. I would like to retire as a Viking, and so I would like to play my way into that if you will."
Nonetheless, Kirk Cousins has ended up doing what's best for him and the Vikings as they plan their next step. Beyond 2023, whether that next step will include Cousins as a quarterback is up in the air.