Staff Goodbye: The Value of Perseverance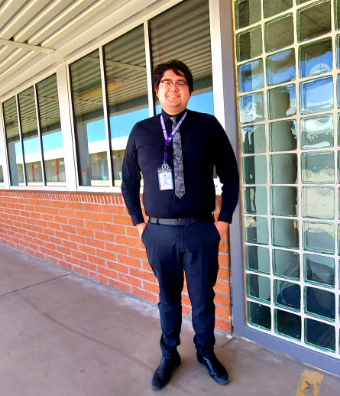 Perhaps it's the teacher in me, but as we start to emerge from the innumerable challenges and traumas of the last few years, I find myself looking for a lesson, a key takeaway from it all. 
I truly believe something we all have been forced to learn is the value of perseverance, and no one more than the Class of 2022. I'm the first to admit that the courses I teach can be difficult to comprehend. Calculus especially is so different compared to anything we've studied before that it's easy to just go through the motions of a process or give up entirely, just as it was easy to go through the motions or give up when we were suddenly learning from our bedrooms or spaced out in the classroom. 
But we must push through this. What, in life, is easy from the start? What are you going to do when you encounter an enormous challenge in college, or your career, or with your family? 
Such obstacles are inevitable, a simple fact of living. Are you the type of person to give up? Or are you going to focus and push through anything that stands between you and the success and happiness I know you can achieve? 
The act of persevering, even in something as seemingly inconsequential as a high school class, trains us for those later, larger trials, much like the trials our society has and continues to face at this moment in history. 
So my message to you is to persevere. Put in the work necessary to make a difference and effect real change in the world. I am proud of you and I wish you the very best in all that you do.