OPINION:Serial Killers Unkillable?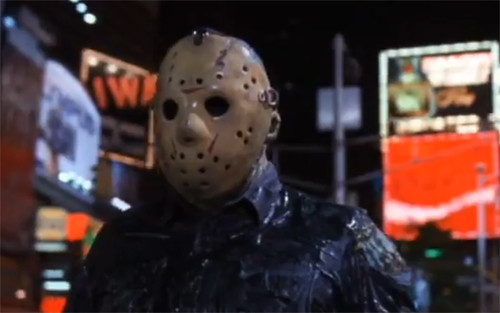 Do you ever wonder why Villians in the most Iconic Horror Movies can't or won't die, from the twisted Salem sisters to the undying Jason some iconic villains won't die. In the movie Hocus Pocus, 3 witches were hung for sucking the lives out of children to remain young forever but right before death they cast a spell to bring them back for one Hallows Eve, later on in the movie they end up coming back but inevitably fail and at the end of their terror they explode turning to ash and all of Salem is safe from the witches, until 30 years later when they return because someone who possessed no magic powers wished upon a star and made a candle for the main character Becca to light which causes her to accidentally brings them back to life. Where once again after causing their mischief Salem they explode and die again. 
Friday the 13th, a cinematic icon where the main character Jason comes back to life time and time again for reasons that we might have just brushed over. In the first movie Jason drowned in a lake which causes the mom severe depression and destress where she ends up going on a killing spree, murdering anyone who goes to the same camp that her son went to. After some time the mom gets decapitated and the only survivor rows herself into the middle of the lake (Because she's an idiot) and gets pulled under the lake by Jason who was allegedly dead for years. Then after a few movies Jason dies after being stabbed to death by a kid named Toby, only to be brought back to life by the same kid after being struck by lightning. Then he drowned in a lake at the end of the movie where a girl with magical powers brings him back to life by accident where once again the Main characters were forced to  drown Jason again and kill him. Now a few more movies go on where they kill Jason but he comes back, but enevidably they finally kill him where he finally stays dead and the series ends. Same thing with Freddie Krueger and Michael Myers. Some of the iconic villains in our favorite movies won't die. This is probably due to the series getting high amounts of profits that they made more or simply because the characters were too lovable to let go whatever the reasoning may be. Next time you watch your favorite horror film villain watch to see how many times they return.