Adult Swim Dissociates With Justin Roiland
The adult-oriented cable television channel, Adult Swim, has cut ties with Justin Roiland. Justin Roiland is the co-director of the animated series Rick and Morty, for which he also voiced the protagonist Rick Sanchez and Morty Smith in the show. Justin Roiland was fired on January 25th, due to facing domestic violence charges that occurred since January 19, 2020.
Adult Swim is not the only decision-maker firing Justin Roiland as Hulu also fired Roiland from the television series Solar Opposites and Koala Man. In addition, he has also been fired from Squanch Games after the release of High On Life on December 13th, 2022. 
It is unbelievable that Roiland has been fired from many television series and game companies even though he is not pleading guilty to these charges. Yes, Roiland has not been guilty of these charges as NBC Kat Tenbarge and Tyler Kingkade news reporters state, "Roiland pleaded not guilty in 2020. In a statement, one of Roiland's attorneys wrote that his client is innocent and he expects the case will be dismissed." Roiland is still not guilty as of today but if he is found guilty, it is announced that he will face seven years in prison. 
When did this all start? Well, three years ago on January 19, 2020, Roiland's ex-girlfriend, Jane Doe, accused Roiland of domestic violence.  To add on, Max Matza from BBC News wrote, "A police complaint says that Mr. Roiland's actions resulted "in a traumatic condition" for the woman." Not sure if this complaint is true or not because BBC News also reports, "It is hard to overstate how inaccurate the recent media coverage of this situation has been," said Edward Welbourn, an attorney for Mr. Roiland, in a statement." Now, Roiland's attorney says that all media coverage is incorrect. Well, this information has been published since 2020 but it is quite sure people are well aware of what is going on in this situation between Mr. Roiland and the domestic charges since this has been going on for three years.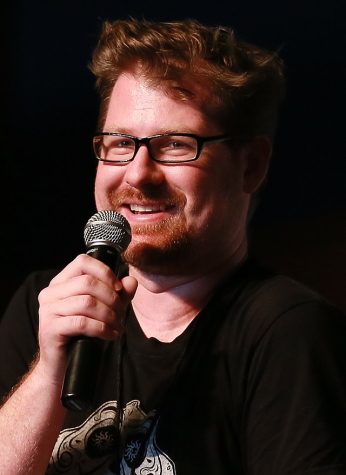 Although, this situation has been going on for three years; none of Rick and Morty's writers ever commented on the situation. It is hard to believe but Cinema Blend.com implies, "It appears that Campbell "can't" share a response freely at this time, which could mean there's an NDA or something else in place that could prevent her from speaking about it." Anne Cambell, one of the Rick and Morty writers, seems like she is unable to speak anything about this situation. An odd reason but Cinema Blend.com possibly thinks that Cambell is not allowed to speak about this situation due to a non-disclosure agreement (NDA) or anything else that is not allowing her to speak. Maybe Adult Swim CEO or Rick and Morty co-director Dan Harmon is keeping this private as of right now. 
Overall, why did Adult Swim, Hulu, and Squanch Games fire Justin Roiland although he has pleaded not guilty since 2020? Maybe they all wanted to fire him as soon as possible to avoid any hate towards Rick and Morty and the rest of the shows Justin Roilan is associated with. The same goes for games as Roiland voiced several characters in High On Life, which was the last time he voiced anything as he was fired from all companies in January 2023. More of this situation can be searched online as to what would be the future of all the characters that were voiced by Justin Roiland. Maybe they will be voiced by other actors. Also, Rick and Morty has announced another season for the series but who would voice Rick Sanchez and Morty Smith in the show? Maybe Roiland will be rehired if he is found not guilty or possibly replaced.