The Palm Springs International Flim Festival
Take one, action! As Hollywood's best film directors and actresses headed to the desert oasis of Palm Springs, California. They are recognized for their hard work and dedication at The Palms Springs International Film Festival. This year many nominees won an award, from Austin Butler to Michelle Yeoh. This film festival holds value to actors' and writers' careers, showcasing fantastic talent and monumental films.
Palm Springs is a city located in Southern California, Known for its Palm trees and mid-century modern architecture throughout the city. The city hosts The Palm Springs International Film Festival, which is an annual event that celebrates actresses and screen writers for their hard and amazing talent. This year the film festival happened on Thursday, January 5th, 2023, and ended Monday, January 16th, 2023. Within those twelve days, many films were shown at Palm Springs Convention Center. 
Here is what the Palm Springs International Film Festival is about, according to www.psfilmfest.org. "The Film Society produces The Palm Springs International Film Festival (PSIFF) every January, and Palm Springs ShortFest in June. In addition to curating the best in international cinema, PSIFF has come to be known as the first stop on the road to the Academy Awards® and our Oscar®-qualifying ShortFest is the largest short film festival and market in North America. Our festivals and year-round programs manifest our organization's mission by nurturing and encouraging new filmmaking talent, honoring the great masters of world cinema, and expanding audience horizons."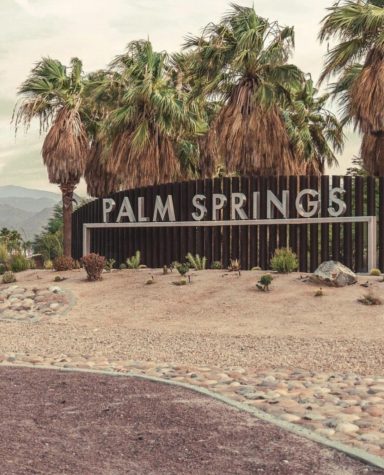 As the Palm Springs International Film Festival keeps happening, the more their vision and mission will strive. "Palm Springs International Film Society strives for a world in which enlightenment, knowledge, and tolerance prevail. We believe film as an art form has the power to bridge cultures and illuminate the universality of the human experience.
The Palm Springs International Film Society enthusiastically pursues its artistic and public service goals; to enrich, educate, entertain, to initiate cultural dialogue, and celebrate cinematic excellence in any language. Our principle objectives encompass promoting film to an ever-widening audience as a powerful medium that inspires creativity, encourages introspection and compels exploration. The Society aims for a leadership role in providing an extensive forum for multicultural exchange in the Coachella Valley and beyond."
The award ceremony happened on January 5th, and the people that were chosen gave the world of movie-making a whole different meaning. From bringing films to life and making them personally. And the actress gave it their all, and made each sense of the movie feel real. Here are the winners for The Palm Springs International Film Festival, Best International Film: Saint-Omer (France), Directed by Alice Diop. Best Actor in an International Film: Ali Junejo in Joyland (Pakistan). Best Actress in an International Film: Oksana Cherkashyna in Klondike (Ukraine). Best International Screenplay: Alcarràs (Spain), Screenwriter Carla Simón, Arnau Vilaró. Best Documentary: To Kill a Tiger (Canada), Directed by Nisha Pahuja. Ibero-American Award: Chile '76 (Chile), Directed by Manuela Martelli. New Voices New Visions Award: The Damned Don't Cry (France), Directed by Fyzal Boulifa. Local Jury Award: Liquor Store Dreams (USA), Directed by So Yun Um. Young Cineastes Award: Riceboy Sleeps (Canada), directed by Anthony Shim. MOZAIK Bridging the Borders Award: Dirty Difficult Dangerous (France), Directed by Wissam Charaf. Austin Butler was recognized and won the breakthrough performance for his role as Elvis, in the movie Elvis. Also, Michelle Yeoh won the International Star Award for being such a great actress and for the hard work she puts into every film she's in. 
And that's a wrap for The Palm Springs International Film Festival. Many people were honored and recognized for their amazing performances and roles in the world of movie making.