Shattered Shard Studios: Origin
Shattered Shard Studios is a group of my friends working on entertainment productions. Our current project, 'The Enemy Within' is expected to air sometime by the end of 2023, as I've mentioned in my previous article.
In 8th grade, was when The Enemy Within' was born, but also our studio. Nathan Tapp believed that we should have a studio for multiple productions, so we have many projects in mind ranging from horror stories, short stories, movies, and shows. We have an entire Google Doc dedicated to our ideas for future projects. We currently have 26 projects. Those projects consist of 11 shows, 5 short films, 3 full films, and 2 video games. As you can see, we have many ideas for all types of projects. We gain these project ideas in many ways. For example, if my friends and I are playing a roleplaying game, it could inspire us to make a show or a movie relating to what we did.
Here is a sneak peek at some of the projects we have in mind. After The Enemy Within Season 1 concludes, we hope to bring "Digital Stalker". This short film is based on the events I have gone through, so I thought it would be good to talk about my experiences through animation. Following that release, we have "Just The Three Of Us," a show following a family of 3 surviving the zombie apocalypse. After those releases, I have The Enemy Within' Season 2 planned. After that season ends, I am glad to bring the show "The Gas Station" and the movie "Garnet". Garnet follows up on some events after The Enemy Within' Season 2. The Gas Station is a show that follows a group of friends trying to handle the stress of owning their very own gas station. After those releases, we have The Enemy Within' Season 3 right before "The Legend Of Enaxx." The Legend Of Enaxx will expand the universe of The Enemy Within'. The rest of the productions will be revealed later, but for now, those are the ideas of Shattered Shard Studios.
As of recently, I haven't had much time to work on the script for The Enemy Within'. I've been very busy with school and other personal things, but I am working as hard as possible to release this. I had the script for season 1 finished but I needed to reformat everything and I didn't feel like applying it to the whole script. It would have been more time-consuming than restarting the script with the new format. This new format is a lot easier to use and see, and it will probably make recording voice lines a lot easier. This is my very first production ever and it is pretty stressful to work on. I am very new to animation but I am confident that it will be good. The animating software I will be using is a handy app named "Animation Desk". Animation Deck is a very helpful tool and is very easy to use (this is not sponsored). I am very excited to begin the animation process, as it seems like a fun yet scary process.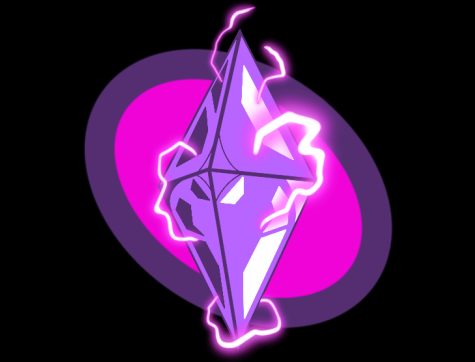 The name Shattered Shard Studios has been through many variants, such as "Shard Studios," "Shattered Productions," and "Shattered Studios". As you can see, the names started clicking together, giving the result name. At Shattered Shard Studios, or "SSS," I am the head of the studio and my other friends "work" there with me. I also have had no experience with being a studio producer so this is exciting for my friends and me. We aren't like Marvel Studios, so we don't have thousands of workers working day and night to bring you movies and shows. We are just a group of kids with a dream and a motive, and I am sure our first few projects will be less than great. It is a good way to learn, grow, and become better. "I think the future of Shattered Shard Studios is plentiful," said Nathan, he has faith in Shattered Shard Studios' future and he thinks we will have a good future. "I think we will have a bright future," said Cooper, he is confident in our future and believes we will have a bright future.
Shattered Shard Studios and its bright future will bring entertainment to many people with shows, movies, and games. I am excited to bring my ideas out and share them with people worldwide. I hope they bring happiness, sadness, and excitement to many people. As a reminder, we are just a group of kids with a dream and a motivation, so our productions won't be perfect and far from it. We are just starting, but I have faith that they will still entertain people. I hope the world enjoys my and my friend's ideas as much as we plan to bring them to the world. If you could, please follow the official Instagram @shattered_shard_studios and our YouTube channel at @shatteredshardstudios. See you hopefully in the future, this is going to be fun…